Financial astrology for the successful investor and trader
1. JULY MARKETS
2. UP STARS/DOWN STARS
3. GOLDEN OPPORTUNITIES
4. QUOTES
5. ON THE WEB
6. LETTERS
1.WHITHER STOCK MARKETS IN JULY?
Fundamentally we have a slight fundamental downward bias into the July earnings season, despite FED now more probable accommodation due to earnings that we expect to be less than stellar.
OUR VIEWS
Unless there is a REAL US/China Trade deal this Summer, the current Market rally has gone TOO FAR, TOO FAST.

We repeat our major July Trade Long Copper (Astrology + Fundamental + Technical)

Swing Trade is Short Markets. We are playing for SP 2950 Before 3050. (Since primarily Fundamental & counter trend needs to be monitored & at times hedged).
Proper Valuations:
US$ 96-98
OIL 56-62
IMHO "Improper" Valuations
SP > 2910
DJIA > 26850
NASDAQ > 8000
US 10 Year Bond <2.18
TIPS > 114
COPPER < 3.20
BITCOIN > 4000
GOLD > 1414
SILVER < 16
FIRST EPISODE OF YOU BETCHA YOUR LIFE (SAVINGS):
Sell SP 2954, Sell 2945 KACHING: Both Covered 2840!
SECOND EPISODE OF YOU BETCHA YOUR LIFE (SAVINGS):
Sell SP 2888, Sell 2880 KACHING: 2812 & 2750 Buy Gold 1286, 1280 KACHING 1400, 1410
THIRD EPISODE OF YOU BETCHA YOUR LIFE (SAVINGS)
Sell SP 2954, Sell 2964, & 3000; Buy Copper 270, 266 & 1 TBA > 274
H2 2019 POSITIONAL TRADING:
Copper 274, 266 & [292 Copper open from H1 2019]
HYDE PARK SOAPBOX: Trump and the Market Are Spooking Powell Into a Rookie Mistake
KEY DATES: July16/17, 30/31
DJIA: R1 27500 or 28000 RESISTANCE?
SPX: 3000 PIVOT S1 2980 S2 2958 S3 2900 R1 3000 R2 3050 R3 3080
NASDAQ: 8200 PIVOT 8000 SUPPORT? 8500 Resistance
GOLD: 1414 PIVOT S1 1400 S2 1390 R1 1425 R2 1440 R3 1450
SILVER: 15 PIVOT R1 15.25 R2 15.50 R3 15.80 R4 16
OIL: 58 PIVOT 52 SUPPORT 62 RESISTANCE
COPPER: STEADY ACCUMULATE : 2020 à 3.50+
US 10 year WATCH
BITCOIN: 12222 PIVOT 10000 SUPPORT 14000 RESISTANCE
2018 CLOSE: DJIA 23327 SPX 2506 & NASDAQ 6635
2017 CLOSE: DJIA 24719 SPX 2673 & NASDAQ 6903
2016 CLOSE: DJIA 19762 SPX 2238 & NASDAQ 5383
A FUND Fair Value: GOLD $1390
THINK TRADITIONAL SWISS AND PRESERVE CAPITAL: HEDGE AND PROTECT AGAINST DOWNSIDE RISK.
2. We continue to hold Maximum Allocation precious and base metal investments for the intermediate and long term.
Stock selection is however, important.
Elsewhere we recommend buying stocks sporting strong cash flows, sound balance sheets and growing dividends.
Actively managed portfolios will continue to deservedly outperform index funds in current bifurcated markets.
3. Gold bugs are finally happy as generalist investors are beginning to join the party: Forecasts for $1500 & $1600 gold become more frequent (even if wrong).
Gold Fair Value has again increased from 1388 to 1390. However that means Gold is overvalued! But just as it was undervalued for a long time, it CAN and is likely to be overvalued for a LONG time. This implies care is needed for investors in selecting precious metal stocks, given fewer gold, although most silver stocks are still under-valued! While fundamentally gold is currently overvalued, in August and in much of the Fall, the astro is positive for gold.
Silver 15 Support 15.50 Resistance weakening
We advise precious metal investors to pay attention to stock selection and selectively add SUMMER 2019.
Gold remains cheap geopolitical crisis insurance.

For investors who cannot or will not buy the $US currency as well as investors who wish to safely and cheaply hedge their US$ exposure, ONLY GOLD IS AS GOOD AS GOLD!
Gold FV $1390 = Commodity FV: 1359 + Currency FV: 1376 + Inflation Metal FV: 1367 + Crisis FV: 1458.
Gold/Silver ratio à 88- Silver FV $16.50+.
INVESTORS: We plan to stay LONG in H2 2019 (recommending a precious metal sector buy/hold rating and only occasional hedging, selling or profit taking).
However as traders we are likely to periodically short gold $1418-1458. For silver our first selling numbers remain $20+.
4. "With the latest inflation data uptick led by volatile categories, equity investors quickly brushed it aside and continued to relish in the afterglow of a far more dovish than expected Chair Powell as rate cut fever remains alive and well."
" Stephen Innes, Managing Partner, Vanguard Markets
HW: What me worry?
"Powell is telling us that the uncertainties that were clouding the outlook in June remain in place. What he doesn't say (probably because he is not ready to decide or cannot yet say where the FOMC will come down) is whether the FOMC is ready to pull the trigger on an ease in July based on those uncertainties."
Stephen Stanley, chief economist at Amherst Pierpont
HW: That is also my view
"The excitement investors are currently showing over impending Fed easing is fairly typical. Indeed, there were similar short-lived periods of enthusiasm in both 2001 and 2007 as investors began to focus on coming rate cuts."
François Trahan, strategist, UBS
HW: Hmmm rather nasty markets shortly thereafter.
5. What Will An Earnings Recession Do To Stocks?
Here's how many points a U.S.-China trade deal is worth to the S&P 500, according to J.P. Morgan's top strategist
Here's more proof that investing in emerging-market stocks is a bad idea
6. READER: Do you think market will go higher until next fed meeting or stabilize here?
HW: Either possible. Given the upcoming subpar earnings may encourage more "bad news is good news thinking", i am uncomfortable and raising cash levels HERE but far from covering shorts (our third and last SPX 3000) due to a short squeeze [or "real good news e.g. US/China trade war real progress] just yet.
READER: Copper appears to have become a punching bag. Is it turning into more of an H2 trade and less of a July trade?
HW: July is NOT over!!
READER: 1. Gold prices will explode past US $ 1650 pto in the quarter July - September 2019
2. Global Equities will have a serious correction in the same quarter as above.
HW: While we agree that Gold has a good August and Global Equities will be challenged, we don't see gold going that high, especially as soon as Q3 2019. However, it is certainly NOT impossible- I would say unlikely.
The Astrologers Fund (AFUND) is not a registered broker dealer, CTA or a registered investment advisor. Past performance does not ensure future results, and there is no assurance that any of the Astrologers Fund's recommendations achieve their investment objectives. The Astrologers Fund Inc. makes no claims concerning the validity of the information provided herein, and will not be held liable for any use thereof. If you are dissatisfied with the information found on this website, your sole and exclusive remedy is to discontinue use of the information. No information or opinion expressed here is a solicitation to buy or sell securities, bonds, futures or options. Opinions expressed are not recommendations for any particular investor to purchase or sell any particular security or financial instrument, or that any security or financial instrument is suitable for any particular investor. Each investor should determine whether a particular security or financial instrument is suitable based on the investor's individual investment objectives, other security holdings, financial situation and needs, and tax status. Past performance is not indicative of future results. Contact The Astrologers Fund, Inc. 310 Lexington Avenue Suite #3G, New York, N.Y. 10016 Email hw@afund.com 212 949 7275 Twitter@tafund
Analysis feed
---
Latest Forex Analysis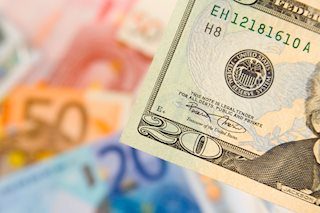 EUR/USD is trading below 1.11 after US Non-Farm Payrolls beat expectations with 266K and mixed wage growth. Earlier, weak German data weighed on the euro. Updates on trade are awaited.
EUR/USD News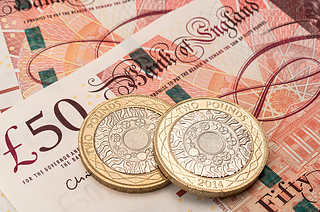 GBP/USD is trading below 1.3150 but off the post-NFP lows. The US gained more jobs than expected. The Conservatives remain in the lead ahead of the debate between PM Johnson and Labour leader Corbyn.
GBP/USD News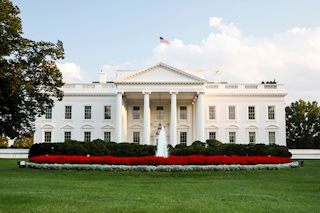 Recent US economic indicators have been downbeat, but they include silver linings and are backed by robust consumption. Valeria Bednarik, Joseph Trevisani, and Yohay Elam...
Read more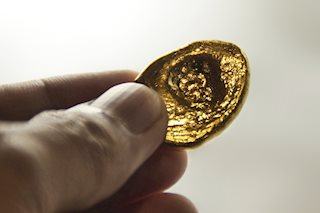 Gold faded an intraday bullish spike to the $1480 area and tumbled to fresh multi-day lows, around the $1465 region in reaction to upbeat US monthly jobs report.
Gold News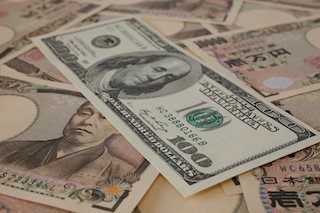 Japanese data missed the market's expectations, triggering fresh concerns about the economy. Focus on US employment figures, market players anticipate dismal numbers. USD/JPY is technically bearish could break below the 108.00 level.
USD/JPY News
---