Financial astrology: Can markets stabilize in April?
1. APRIL MARKETS
2. UP STARS/DOWN STARS
3. GOLDEN OPPORTUNITIES
4. QUOTES
5. ON THE WEB
6. LETTERS
1. April Markets
Heres-what-a-team-of-citi-analysts-say-will-save-the-global-economy-and-the-stock-market
Watch Oil again this week: Assuming a good OPEC meeting Monday, Oil's new Floor will be 28-30. If so, then there is a 55% chance of a H1 2020 bottom in place.
In our 2020 Market Forecasts, we correctly forecast Oil to Rally in April while traders were given 4/2 as the key date (our third time to hit an Oil home run grand slam).
Oil R1 30 R2 35 R3 38
DJIA R1 22K R2 24K R3 25K
Good stock picking can GREATLY outperform index investing in Q2 2020. Money Management & Know whether investing or trading & be patient.
However by late May, our 2020 market forecast plan is to begin to reduce Market exposure. After having Maximum cash levels in January/February, we recommended to slowly and selectively begin buy stocks in March/April.
For a number of reasons, (including the FOMC & Trump's Horoscope) we think markets can stabilize in April, but NOT V but U recovery & NO RUSH to buy.
SOME KNOWN UNKNOWNS:
US Politics (August & November)

Oil (+ April/May)

Covid Vaccine/treatment/testing Progress in April-May

Debt Defaults - (ongoing)

US GDP Slowing - (Negative Q2 2020)

Stock Buybacks on hold -

China

Assorted geopolitical hotspots (black & white swan events)
The Good News this = Opportunity
OUR VIEWS: The market is overly pessimistic if you are a long term investor (short or intermediate term may be a different story).
Just as the markets > SP 3200 was highly excessive, so was it < 2350 or DJIA 20290.
NO rush to buy, but smart to slowly & selectively invest.
TRADERS SHOULD DAY TRADE OR HAVE VERY DEEP POCKETS; After hard rallies, it is also be smart to book profits.
INVESTORS REQUIRE A LONGER TERM HORIZON THAN NORMAL. Either accumulate stocks from companies that are winners from this crisis, or those that will recover first or quickly and are highly discounted.
If Oil continues to rally this coming week, there is a 55% chance the H1 2020 bottom is in.
Broadly speaking we have projected a W market starting 2020 but NOT a V (or L).
INVESTORS: Distinguish between companies that will Benefit from current crisis: BioTechs, home delivery, Cleaning Services, Streaming Video services etc & those that have a long hard road ahead such as restaurants, cruise lines, airlines and hotels.
Also low oil prices are a positive for consumer and some companies and despite a change in sentiment expected shortly, it will still be a difficult year for most. Many share buy backs reduced or eliminated is negative just as Q2 2020 GDP BUT AT THE RIGHT PRICE, AND RIGHT TIME FRAME THE COVID CRISIS REPRESENTS DANGER & OPPORTUNITY.
Commodity Trading Buys:
GOLD ~1488 OB (+ Astro is Fall, ++ Astro Nov/Dec) First buy 14.88 Second Buy 14.80 Sell 16.50 & 1580
Oil ~30 OB (but + Astro is April/May). First Buy 30 Second Buy 21 Third Buy 21.22
Silver ~14 OB (but Astro is negative March/April) First long term Buy 11.80
Copper <2.40 but is a deep pocket H2 2020 or 2021/2022 hold) Fully allocated otherwise potentially very long term 2.20 OB
We suggest positional trading the same as when we recommended selling SPX 3050 to 3350- While we enter early and exit early, lots of profit none-the-less. We intend to slowly rebuy quality equity positions and begin to reduce/protect/sell in late May.
DJIA BUYS 23185, 20000 SOLD 22400 Buy 20981
SPX BUYS 2400, 2300 SOLD 2550 & 2600
NASDAQ BUY 7350
The Following prices are comfortable accumulation zones for us especially if with an upcoming Oil Truce, although subject to revision as it may not fully reflect government action on Covid-19 or an upcoming Oil truce.
DJIA 20000-22000

NASDAQ 6800- 7350

SP 2300-2500
IMHO "Improper" Valuations
COPPER < 2.40

BITCOIN > 1000

GOLD > 1525

Oil < 30

RUB > 70
HYDE PARK SOAPBOX: Be Skeptical Of Rapid Recovery Predictions & LT COVID Economic Impact: Less Than 2008

2019 CLOSE: DJIA 28508 SPX 3231 & NASDAQ 8823 KEY DATES: April 6, 28-30
DJIA: PIVOT 20981
SPX: 2400 SUPPORT
NASDAQ: PIVOT 7350 6800 SUPPORT 7800 RESISTANCE
GOLD: S1 1625 S2 1600 S3 1580 S4 1550
SILVER: SLOW ACCUMULATE 13.50 OB
OIL: 28 PIVOT
COPPER: R1 2.40 R2 2.46 R3 2.50
US 10 year WATCH
CNY 7.03/7.08 DUAL PIVOTS
2018 CLOSE: DJIA 23327 SPX 2506 & NASDAQ 6635
2017 CLOSE: DJIA 24719 SPX 2673 & NASDA 6903
2016 CLOSE: DJIA 19762 SPX 2238 & NASDAQ 5383
AFUND Fair Value: GOLD $1525.
Reduce Risk and Focus on Capital Preservation:
THINK TRADITIONAL SWISS AND PRESERVE CAPITAL: HEDGE AND PROTECT AGAINST DOWNSIDE RISK.
2. We are looking to buy not only special situations now but also accumulate undervalued quality stocks for the long term while keeping plenty of powder dry for August. Many analysts believe banks will do well even with increasing loan defaults. Potential winners are the likes of Citibank (C ) or JP Morgan (JPM).
1. Choose your favorite stocks and (near) ideal prices and patiently bid for them. 35-55% of cash employed, use NO margin but it isn't over the Fat lady sings [August?] Obvious short (intermediate) term winners were the likes of Walmart, TDOC etc. However LAST WEEK WE WERE RIGHT ABOUT the risk/reward of Oil stocks short term CHV, VLO, BP etc. Of course we love Gold, Silver and even Copper at the right price intermediate term. For more conservative investment portfolios companies like ABT: fda-greenlights-first-covid-19-pointofcare-test-from-abbott. By tracing COVID-19 news there are many with various R/R in the healthcare space.
Favorite 2020 Sectors:
Entertainment, Mining, Select Health Care (lower cost/better outcome) & TECHNOLOGY (Undervalued & Highly Scalable)
Stock selection is important. When possible, we prefer to recommend stocks sporting strong cash flows, sound balance sheets & growing dividends.
Active well managed portfolios can easily outperform index funds in 2020.
April 2, 2020 at 9.36.03 am EDT was a new first trade horoscope for our client Appreciated Media (AMH.V, WDRFF), one more to our liking.
If potentially an appropriate addition to your portfolio, track it: There is a Shareholders Conference on April 15th, 2020 at 1:00 PM PST, when Stephen Brown the new CEO will present the new vision and direction the Company will be taking. The Conference instructions will be posted on the company website next week.

3. Golden opportunities
"Even if the virus situation improves, we will continue to see lower interest rates, weaker capital markets and global monetary easing, which will support gold prices."
Haywood Cheung, president, Chinese Gold & Silver Exchange Society
There are so many good buys in the precious metal space depending on your time frame and risk/reward desires.
Do review past WSNW for many good ideas that should be quite profitable this coming Fall/Winter.
We correctly identified a successful sell of Silver at 18.80- now closed.
Given it has negative astro in March/April, we were happy to see it undervalued short term & at 12 OB I am very comfortable with our first buy.
Copper remains highly undervalued. It was a pawn of the US/China trade spat, while now Chinese coronavirus is hugely hurting sentiment. Short term is mixed to bearish, but longer term this remains a "deep pockets" BIG win.
Thanks to the FED, we again raised our FV of Gold from 1500 to 1525. Fundamentally there is short decrease in mine supply COUPLED with increased investor interest. We note gold is generally under highly favorable astrological influences later in Q3 & Q4.
Gold bugs are also happy now that more generalist investors are beginning to join the party: However, we still see it as expensive, albeit short term more than "justified" due to Central Bank action and assorted potential global swan events. In addition, several major brokerage houses have a $1800-$2000 year-end target. These views are NO LONGER TOTALLY PIE IN THE SKY!
We believe gold valuations will largely sport at or above Fair Value in this Year of the White Metal Rat (2020).
Just as it was undervalued for a long time, it CAN and is likely to be overvalued for a LONG time. While fundamentally gold is currently overvalued, in much of the Fall, the astro is positive for gold hence we maintain a full portfolio allocation.
We advise precious metal investors to pay attention to stock selection but only selectively add before Q3 2020.
Gold remains cheap geopolitical crisis insurance.

For investors who cannot or will not buy the $US currency as well as investors who wish to safely and cheaply hedge their US$ exposure, ONLY GOLD IS AS GOOD AS GOLD!

NEW: Some investors were hedging record equity prices by buying gold. They were not unhappy until recently. Currently it is no longer an active factor.
Gold FV $1525= Commodity FV: 1425 + Currency FV: 1560 + Inflation Metal FV: 1405 + Crisis FV: 1710.
INVESTORS: We plan to stay LONG in 2020 (recommending a precious metal sector buy/hold rating and occasional hedging, selling or profit taking).
We will be happy to reBUY Gold cheaper ideally < 1520 & Silver at that time (12 OB again?) in Q2 2020.

4. Quotes
"The coming weeks will be a blizzard of bad news — both on the economy and public health."
Zach Pandl, macro strategist, Goldman Sachs
HW: This is why the market will Zig-Zag Up (or down?)
"The shock of the recession and destruction of wealth will leave a legacy of increased financial caution with households wanting to build precautionary savings and companies striving to repair damaged balance sheets."
Martin Barnes, chief economist, BCA
HW: That would be prudent.
"The market already knows that the economic data in the weeks and months ahead will be weak. The question is whether or not it will be worse than current expectations."
Keith Lerner, chief market strategist at SunTrust Advisory
HW: Yes that is THE BOTTOM LINE for market pricing ahead.

5. Investing styles will take on an active approach
Fallen Angles: How debt has U.S. companies on the edge
Coronavirus puts countries in junk rating danger zone

6. Letters
READER: Are you calling the bottom? I am expecting a "W" market recovery and thought last Monday was the intermediate bottom and thinking we will re-test the Monday lows again.
HW: We are saying H1 2020 lows may well be in place. We were correct in projecting Oil up today [4/2] so that will solve one issue, there are several others of course and H2 we do have concern especially August- hence a W. But short term a good potential trading buy into May (with stops of course).
The Astrologers Fund (AFUND) is not a registered broker dealer, CTA or a registered investment advisor. Past performance does not ensure future results, and there is no assurance that any of the Astrologers Fund's recommendations achieve their investment objectives. The Astrologers Fund Inc. makes no claims concerning the validity of the information provided herein, and will not be held liable for any use thereof. If you are dissatisfied with the information found on this website, your sole and exclusive remedy is to discontinue use of the information. No information or opinion expressed here is a solicitation to buy or sell securities, bonds, futures or options. Opinions expressed are not recommendations for any particular investor to purchase or sell any particular security or financial instrument, or that any security or financial instrument is suitable for any particular investor. Each investor should determine whether a particular security or financial instrument is suitable based on the investor's individual investment objectives, other security holdings, financial situation and needs, and tax status. Past performance is not indicative of future results. Contact The Astrologers Fund, Inc. 310 Lexington Avenue Suite #3G, New York, N.Y. 10016 Email [email protected] 212 949 7275 [email protected]
Analysis feed
---
Latest Forex Analysis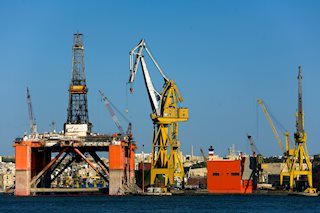 WTI remains pressured after flashing the heaviest loss in a month the previous day. API stockpile grew 8.731 million barrels versus an expected drop of 4.8 million barrels. EIA data, US-China story will be the key to follow for fresh impulse.
Oil News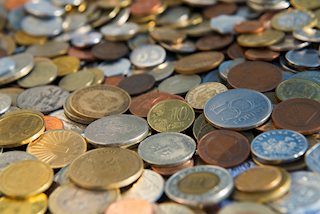 The global economic situation is fraught with danger and possibility. Negotiating the currents and rapids of the trading environment calls for careful analysis and wisdom.
Read more
---