Fed's Beige Book Shows Modest Economic Expansion in Last 6 Weeks of 2019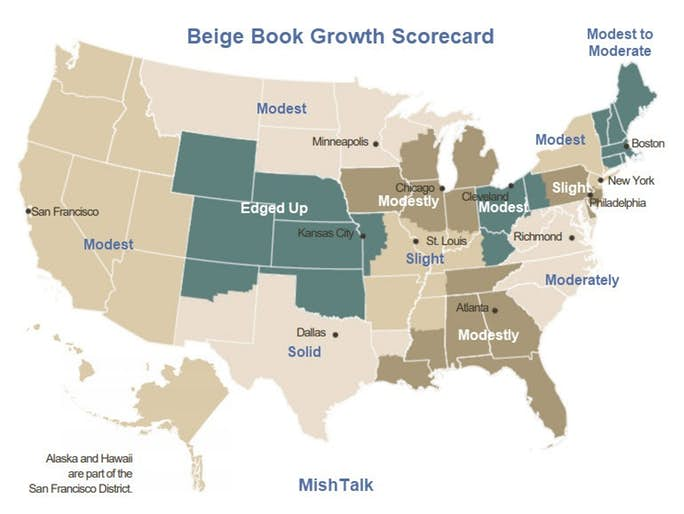 The Fed's Beige Book, a regional economic report shows modest growth and labor shortages in the final 6 weeks of 2019.
The Fed's "Beige Book" is a compilation of economic activity by each of twelve Federal Reserve districts produced approximately two weeks before each FOMC rate setting meeting.
The next FOMC rate setting meeting will be on January 29.
Overall Economic Activity
Economic activity generally continued to expand modestly in the final six weeks of 2019. The Dallas and Richmond Districts noted above-average growth, while Philadelphia, St. Louis, and Kansas City reported sub-par growth. Consumer spending grew at a modest to moderate pace, with a number of Districts noting some pickup from the prior reporting period. On balance, holiday sales were said to be solid, with several Districts noting the growing importance of online shopping. Vehicle sales generally expanded moderately, though a handful of Districts reported flat sales. Tourism was mixed, with growth reported in the eastern seaboard Districts but activity little changed in the Midwest and West. Manufacturing activity was essentially flat in most Districts, as in the previous report. Business in nonfinancial services was mixed but, on balance, growing modestly. Transportation activity was also mixed across Districts, with a majority reporting flat to weaker activity. Banks mostly characterized loan volume as steady to expanding moderately. Home sales trends varied widely across Districts but were flat overall, while residential rental markets strengthened. Some Districts pointed to low inventories as restraining home sales. New residential construction expanded modestly. Commercial real estate activity varied substantially across Districts. Agricultural conditions were little changed, as was activity in the energy sector. In many Districts, tariffs and trade uncertainty continued to weigh on some businesses. Expectations for the near-term outlook remained modestly favorable across the nation.
Employment and Wages
Employment was steady to rising modestly in most Districts, while labor markets remained tight throughout the nation. Most Districts cited widespread labor shortages as a factor constraining job growth and, in a few cases, business expansion. A few Districts noted brisk demand for professional, technical, and managerial workers. A number of Districts reported job cuts or reduced hiring among manufacturers, and there were scattered reports of job cuts in the transportation and energy sectors. Wage growth was characterized as modest or moderate in most Districts—similar to the prior reporting period—and there were scattered reports of wage increases from year-end hikes in minimum wages. A few Districts also noted the use of benefits, incentives, training programs, and automation to reduce vacancies.
Prices
Prices continued to rise at a modest pace during the reporting period, as did input costs. A number of Districts reported that retail selling prices rose at a slightly faster, but still subdued, pace. A few Districts indicated that some businesses were passing along tariff costs to consumers—mostly in retail but also in construction. Some Districts noted that restaurants were being pressured by rising food prices. There were scattered reports of declining prices in some manufacturing industries, as well as in the energy sector. Those Districts reporting on price expectations indicated that prices were expected to continue to rise in the months ahead.
Economic Regional Scorecard
Modest or Modestly: 6, San Francisco, Minneapolis, Chicago, Atlanta, Cleveland, New York
Slight or Slightly: 2, St. Louis, Philadelphia
Edged Up: 1, Kansas City
Moderately: 1, Richmond
Modest to Moderate: 1, Boston
Solid: 1, Dallas
Unchanged: 0
Word Scorecard
Prices: 130
Retail 78
Manufacturing: 71
Flat: 40
Spending: 37
Weak: 26
Uncertain: 21
Tariff: 20
Solid: 17
Shortage: 17
Labor Shortage: 6
Inflation: 5
Recession: 1
Trump: 0
The report is mostly just a recompilation of various regional reports with a few extra anecdotes tossed in.
Nine States Projected to Contract in 2020: More on the Way
A Philadelphia Fed report projectes Nine States to Contract in 2020. I commented "More on the Way."
State Projections
West Virginia: -4.5% to -1.5%
Pennsylvania: -1.5% to -0.2%
New Jersey: -1.5% to -0.2%
Vermont: -1.5% to -0.2%
Delaware: -1.5% to -0.2%
Oklahoma: -1.5% to -0.2%
Montana: -1.5% to -0.2%
Kentucky: -0.2% to 0.2%
Connecticut: -0.2% to 0.2
Philadelphia Fed Region
Pennsylvania, New Jersey, and Delaware are in the Philadelphia Fed region. Here's the Beige Book synopsis for Philadelphia:
"On balance, business activity slowed to a slight pace of growth during the current Beige Book period. Labor markets remained tight throughout the District—slowing employment growth and raising wage pressure. Still, price increases remained modest. Most firms expressed cautious optimism."
Manufacturing Flat
Given that Manufacturing ISM Down 5th Month to Lowest Since June 2009 it's no surprise to see the manufacturing is struggling nationally.
Alleged Labor Shortage
Despite purported "widespread labor shortages" and "modest or moderate wage growth" please note that Real Wages Decline in December, Barely Up From Year Ago.
This material is based upon information that Sitka Pacific Capital Management considers reliable and endeavors to keep current, Sitka Pacific Capital Management does not assure that this material is accurate, current or complete, and it should not be relied upon as such.
Analysis feed
---
Latest Forex Analysis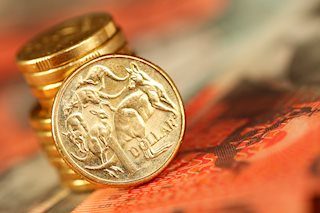 AUD/USD remains above 0.6300, despite stepping back from the monthly high of 0.6363 to currently around 0.6330, at the start of Friday's Asian session. Markets in Australia/US are closed for Good Friday, Chinese markets are up with March month inflation data on the cards.
AUD/USD News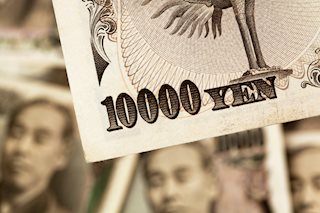 USD/JPY consolidates gains above the 108.00 figure. The level to beat for buyers is the 109.50 resistance. USD/JPY bull trend stays intact as the spot trades above the 108.00 handle and the 50/200 SMAs on the four chart.
USD/JPY News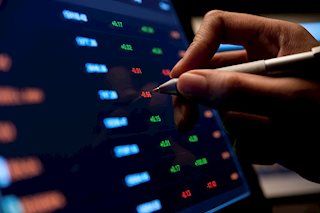 The S&P 500 index has recovered around half the losses it suffered due to the coronavirus pandemic. Is bad news priced in? How much credit does the Federal Reserve deserve? Where next for equities?
Read more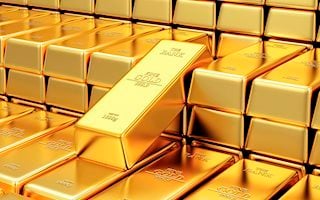 Despite probing the multi-year high, marked on Thursday, Gold prices near the key resistances while taking rounds to $1,685 at the start of Friday's Asian session. The Good Friday holidays in major markets are expected to limit the yellow metal's moves.
Gold News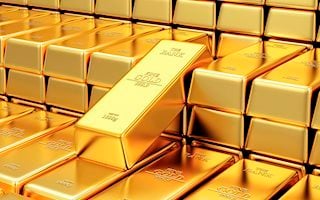 Despite probing the multi-year high, marked on Thursday, Gold prices near the key resistances while taking rounds to $1,685 at the start of Friday's Asian session. The Good Friday holidays in major markets are expected to limit the yellow metal's moves.
Gold News
---