Currency market: Long EUR/USD, short USD
Current USD is not only deeply overbought but its matched by deeply oversold Non-USD to include EM. EUR/USD from 1.1700 targets low to high 1.1800 easily, GBP/USD 1.3700's, AUD/USD target 0.7423, NZD/USD 0.7000's.
Best trade opportunities are located in EM USD beginning with USD/PLN from 3.9000's to target 400 pips lower to 1.8600's, USD/DKK targets 6.2800's from 6.3100's , USD/RON targets 1.1500's from 1.1800's, USD/HRK targets 1.3400's from 1.3900's.
Overall EM as USD is overbought by easily 3 to 400 pips and this places G28 currencies oversold and overbought by 150 to 200 pips as targets. USD/CAD still contains a long way to drop to target 1.2578 while USD/JPY and USD/CHF are hardly worth a click as USD/CAD is a far beter trade, moves well and pays more.
As written, GBP/JPY completed 600 pips from 155.00's, EUR/JPY, AUD/JPY, and NZD/JPY achieved 500 pips and 600 pips for CAD/JPY. CHF/JPY at low 119.00;s achieved 300 pips and contains another 400 pip drop to 115.00's. Clearly we are nailing FX as is normally done throughout the years.
USD/JPY massive supports to travel lower are located at 109.32 and 109.10. Watch those yields. The 10 year yield yesterday rise 5 points while USD/JPY traded 39 pips. Hardly worth the effort or energy to pen and paper.
Massive overbought USD/CHF must break 0.9141 to travel lower and short only strategy.
EUR/AUD target 1.5800's from current 1.6100's while continuation to short GBP/AUD highs. Completed 4 GBP/AUD trades in the past 1 1/2 weeks and running nearly 400 pips and overall target to mid 1.8500's.
GBP/USD higher when EUR/GBP breaks below 0.8612.
EUR/USD overall contains a long only strategy ECB or no ECB until at least mid 1.1800's trade and no matter how long it takes. The ECB sees traders coming as they prepare their script. They just might offer 50 pips and in one direction, a dam day trade.
Overall, USD and non-USD currencies trade at extremes and this will take time to correct.
Trading currencies and other financial instruments carries a degree of loss and possible loss of entire investments. Please managed your own risks, stop loss, and margins requirements.
Feed news
---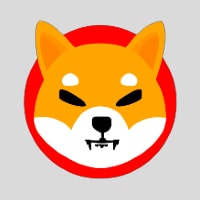 Leading investment platform eToro has been adding cryptocurrency assets on popular demand from users. The Dogecoin killer recently amassed 600,000 holders despite range-bound price action.
Read more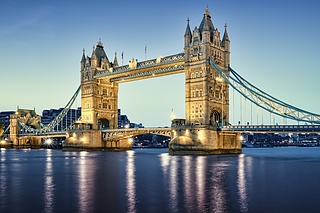 Three macro considerations are shaping the investment climate: the evolution of the virus and the response, the timeframe of the Fed's tapering, and China's broad regulatory crackdown. Beijing's new policy initiatives are broader and quicker than generally anticipated.
Read more
---