Currency market: GBP/CHF, USD/CAD and GBP/USD
Currency markets to USD Vs Non USD are defined by USD/CAD and GBP/USD as 2 most and visible opposites much the same as EUR/USD to CAD/ZAR. The driver to GBP this week was GBP/CHF and USD/CAD;s moves were driven by the GBP/CHF and USD/CAD's relationship.
Deeply oversold GBP/CHF opened the week at 1.2791 and massive overbought USD/CAD at 1.2769 or 22 pips. USD/CAD and Correlations run +10 and not much assistance. Written Sunday was caution to CHF cross pairs.
USD/CAD eventually crossed above GBP/CHF and traveled to 1.2894 as GBP/CHF dropped to 1.2656 or 238 pips. At yesterday' s Fed, USD/CAD flew to 1.2796 and GBP/CHF to 1.2559 or 237 pips.
USD/CAD and GBP/CHF today hold a spread of 121 pips but now trades 51 pips. USD/CAD target as written Sunday is 1.2629 and USD/CAD achieved lows at 1.2674 and 45 pips to target with 2 trade days remaining.
Hold the 2nd lot from 1.2894 to 1.2674 runs +220 pips and +95 pips from 1.2769 or actual Short Anywhere as entry doesn't matter. Hold the 2nd lot to 1.2769 and exit then +125 pips and +95 pips from 1.2769 totals 220 pips.
USD/CAD achieves target either by GBP/CHF higher and crosses USD/CAD or deeply oversold GBP/CHF drops lower to day trade bottom today at 1.2559 and 1.2578. Either way GBP/CHF trades, USD/CAD target remains 1.2629.
The only other manner to track USD/CAD and to ensure target achievement is through GBP/CAD, the Carney Cross. GBP/CAD's vital point today for lower is 1.7399 and it broke lower to 1.7284.
USD/CAD all week was in a no lose trade situation and added to weekly profits was day trade gains. Monday's spike was beyond a god send as the spike achieved on Monday allowed shorts to trade all week.
To travel to even more technical depths to lose the crowd to USD/CAD's target, Canada's Repo rate or Corra is about to cross most vital Overnight Money Market Finance Rate. This means USD/CAD in days head could travel far lower than the 1.2629 target.
The least to USD/CAD target achievement concerns was and remains 99% to everything written and trades recommended as the whole trading world is so so wrong to a host of aspects and probably begins with charts. Light years of changes occurred since 2016.
GBP/CHF trades again massive oversold and long is the only strategy to target 1.2687 on a break of 1.2660.
GBP/USD as well trades massive oversold and matches GBP/JPY. GBP/USD to today's highs is located at 1.3698 and 1.3707 then short while GBP/JPY targets easily 150.59 and 150.49 on a break of 150.21.
For BOE, long is te only way forward for GBP. Doesn't matter what the BOE may say, long is the only trade.
Trading currencies and other financial instruments carries a degree of loss and possible loss of entire investments. Please managed your own risks, stop loss, and margins requirements.
Feed news
---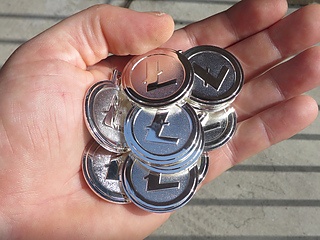 Litecoin price is on the penultimate leg of a technical formation that will catalyze a quick bull rally. LTC needs to clear one critical hurdle to kick-start a run-up to levels last seen more than a month ago. Litecoin price has been on a slow but steady uptrend since Oct 13.
Read more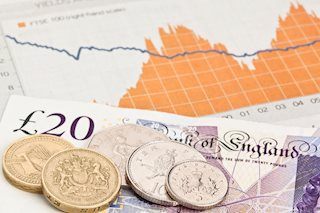 Netflix stock falls nearly 1% on Friday ahead of earnings. NFLX releases earnings on Tuesday, October 19, after the close. Netflix stock has been boosted by the success of Squid Game.
Read more
---