Currency market: Future markets, interest rates, EUR/USD, USD/JPY
USD/JPY's 5 vital numbers for Friday's NFP as follows: 112.66, 112.81, 112.92, 113.51 and 113.82
Actual 112.91 to 113.32 or 41 pips. profit was earned on shorts. The trades was accomplished in 2 stages. because the trade was a middle range trade as all NFP releases are turning out to be reality.
EUR/USD 5 vital numbers for Friday's NFP: 1.1239, 1.1254, 1.1267, 1.1324 and 1.1353.
Actual 1.1291 to 1.1332 or 41 pips and the same as USD/JPY. Profit was earned on longs But from middle range and completed in 2 stages.
Together 1.1291 to 1.1332 and 112.91 to 113.32. The exact same only the opposite direction movements for trades at 41 pips.
Middle range is the same concept as saying neutral but a neutral price must travel to a location. The point is location. As seen from day trades, currency market prices entered yet another period of slowdown to price movements.
From known bottoms to tops at the start of every trade, price movements adjusted again to a slower price speed and shorter ranges from pre 2016 as wider ranges and faster price speeds. The slowdown was always coming upon us by central bank design but who knew it would meet to the degree of today's prices.
NFP miss at 200,000 and 40 pips is the first sign to a problem. A traditional NFP miss by 50,000 to its historic 1939 range would trade far wider ranges than 40 pips. NZD/USD traded 400 pips last month or 13 ish pips per day. NZD/USD's big break at 0.6845 offered 105 pips to the downside in 7 days and barely 15 pips per day.
Strategies now require another adjustment and further adjustments until the current 50 year period ends for all trading. Its a matter of time when this all ends. My speculation was next period markets trade by the IMF's SDR rate. if so, markets are guaranteed to trade 10 point daily ranges as the 1960's.
Fed funds for the past year closed daily averages from 0.09 to 0.07. Europe's Eonia to effect EUR/USD began the year at -0.481, began December at -0.489 and traded Friday at -0.490.
The opposite to Eonia is the STIR rate to currently replace Eonia. STIR traded 2 points Friday while Fed Funds traded 6 points as its extreme ranges.
The SOFR rate as the replacement to the 90 day Libor rate connected to Eurodollars trades 9 points to its extreme. Eurodollars so far today traded 99.8000 to 99.7975 yet trading overall 2 point daily ranges. And this includes current December Futures contracts and all contracts for 2022.
The slowdown is by interest rate design as central banks are killing off actively traded markets.
EUR/USD at current 1.1287. For the larger averages, EUR/USD trades a big fat neutral and targets lower 1.1100's or 1.1700's and easily.
JPY cross pairs for the larger averages trade another big fat neutral. GBP/JPY is the best of JPY cross pairs particularly at +60 correlation to GBP/USD. NZD/JPY stand clear.
NZD/USD problem over the past month is again a fat neutral.
AUD/USD and AUD cross pairs is the best of the non USD pairs to trade while USD/CAD and USD/JPY are best trades for USD pairs.
EUR/USD 5 vital numbers for today 1.1239, 1.1254, 1.1267, 1.1311 and 1.1353.
USD/JPY 5 vital numbers today 112.45, 112.59, 112.73, 113.31 and 113.59.
A EUR/USD Vs USD/JPY breakout would trade EUR/USD to 1.1100's and USD/JPY to 114.00's. Then comes long and short reversals.
Trading currencies and other financial instruments carries a degree of loss and possible loss of entire investments. Please managed your own risks, stop loss, and margins requirements.
Feed news
---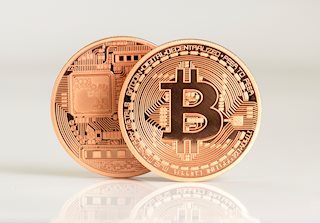 Bitcoin price has witnessed a massive crash over the past week, undoing the gains seen since July 25. Ethereum, Ripple and other altcoins have followed suit, experiencing an even worse crash.
Read more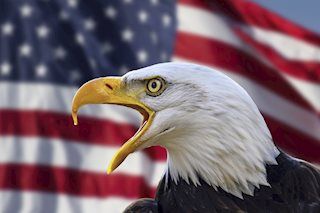 Manufacturing, Services and Composite PMI all fell to their lowest levels since 2020. There didn't seem to be much reaction at the time but the downbeat data likely won't help the market's mood improve.
Read more
---