Currency market: EUR/USD and ECB
Currency markets viewed from March and a 3 month span revealed AUD/USD and cross pairs achieved near all time lows and overall as stated in March had the best trades for profits on a long term hold period. AUD/JPY and AUD/CHF as stated in March for example achieved prices under 67 year lows. This means March prices didn't exist on record.
What did that say for AUD/USD. More specifically as written many times EUR/AUD achieved 1.6000's target. The implication is AUD/USD top is now here. However the 0.7300 target remains open. This informs EUR/AUD still has much downside to go and 1.5726 is a viable option at this writing provided 0.7300's achieves destinations.
A long term target means a currency price must achieve its targets and doesn't have a choice.
As AUD embarked on a 1500 pip rampage higher from the instability period in March from 0.5500's lows, all AUD currency pairs became outliers to its counterparts as AUD was first to trade above its vital MA's. EUR, NZD and GBP were forced to trade higher but also to correspond to correct prices in relation to AUD.
GBP/USD was clearly the holdout for the past 3 months as only this week did 1.2428 finally break and traded to 1.2600's. Now in agreement are EUR, NZD, GBP and USD/CAD on the break lower at 1.3800's.
Currency prices are now in huge reversal periods as EUR/USD, NZD/USD, AUD/USD and GBP/USD are deeply overbought. While USD/CAD is deeply oversold.
EUR/USD
Recall vital points above at 1.1183, 1.1212 and 1.1277.
Understand in relation to daily vital points as offered by the ECB, central banks are forced to follow interest rate formulas to price currencies for day trades. Doesn't matter to overbought or oversold for central banks. It only matters to price the daily currencies correctly to interest rates.
The new changes adopted by the ECB in 2015/2016 allowed the ECB to garner greater control to their currency prices by elimination of the USA 8:30 am time slot.
The price of the daily interest rates is then designed to force the exchange rate to move. This forces not only interest and exchange rates to move but all markets in relation to the specific nation because interest rates price all financial instruments including bond yields.
Central banks daily view currency prices for their own exchange rates in near 2000 to 2500 pips. The EUR/USD as viewed by the ECB is seen in ranges from 1.6600 highs achieved in 2008 to right at 0.7500 lows. That's 9000 pips. For trading purposes however 9000 pips breaks down to allowable movements at about 2500 pips in 1 direction then a massive correction is seen before the price can embark on it's original course.
AUD at 1500 pips achieved 1/3 its allowable distance.
Here's today's EUR/USD day trade 1.1214, 1.1221, 1.1227, 1.1236, 1.1249, 1.1256 and 1.1264. EUR/USD traded to 1.1227 which means it didn't travel anywhere in relation to 1.1264.
EUR/USD from 1.1212 to 1.1277 is in no man's land and is untouchable. Only on a break of 1.1212 and 1.1183 will EUR head lower.
Daily trades and traded twice daily are all factored and traded exclusively by interest rates since 2015 /2016 to enter and exit exactly as the central banks offer.
Trading currencies and other financial instruments carries a degree of loss and possible loss of entire investments. Please managed your own risks, stop loss, and margins requirements.
Analysis feed
---
Latest Forex Analysis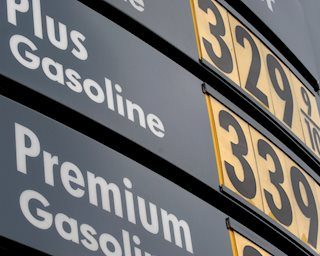 WTI stays mildly bid above $41.00 while remaining above 100-HMA. Multiple failures to cross $41.15 confront a bullish chart formation on a short timeframe. June month's top, February low will be on the buyers' radar after a successful break.
Oil News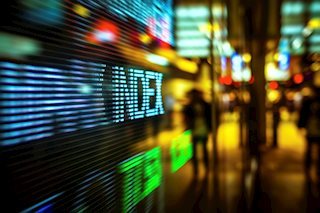 When the stock market of the world's second largest economy jumps more than 450 points, or 8%, in a week, it is time to sit up and take notice. The Shanghai Composite index, which acts as the benchmark for Chinese stocks, is now at 2018 levels.
Read more
---