Chopping Wood in Thin Markets
The US dollar softened across the board in thin holiday markets. News developments were light and the dollar's decline did not seem to be sparked by anything particular. Commodity prices moved higher, though oil consolidated its recent gains.
News that China had ordered the closure of its largest copper producer (Jiangxi Copper) for at least a week to cut the winter pollution underpinned prices. Prices rose to a fresh three-year high before profit-taking was seen in North America. Still the advance seems set to extend for 15 consecutive sessions.
Anticipation of strong demand as the synchronized global expansion was the main fuel of the rally in copper, which is up by about 30% this year. The supply disruption is notable, but previously the second largest producer had also been ordered to shutter output for the same reason. On one hand, it might make sense from an environmental point of view. On the other hand, it underscores the state's seemingly arbitrary encroachment into the economy, which puts off some investors.
In any event, the rise in commodity prices helped give the dollar-bloc currencies a lift. The Australian dollar surged through $0.7740, which we had noted was the 38.2% retracement of the slide from early September. It stalled near $0.7780, the 100-day moving average. The 50% retracement is seen near $0.7815.
The Canadian dollar was bid. It had toyed with five-month lows earlier this month and now is flirting with two-month highs. Given the thinness of market conditions, so leeway may prudent. It may take the greenback to be sold through CAD1.2590 to signal a breakout.
The euro extended its recovery from the mini-flash crash on Christmas morning in the US that saw a three-cent tumble (to ~$1.1550 according to Bloomberg) before the market began functioning. With today's gains, the euro is again testing the downtrend line drawn off the September 8 and November 27 highs. Today, it was found near $1.1915 and the euro's high was $1.1910, as this Great Graphic created on Bloomberg shows.
News from the eurozone was light, and mostly political in nature, ahead of Friday's inflation readings from Germany and Spain. Incidentally, both are expected to soften to 1.5% from 1.8% in November. The political news was three-fold.
First, in Germany, the SPD has made a demand for its participation in an another Grand Coalition government, which will be impossible for Merkel to accept. The SPD is reluctant to enter another coalition government with Merkel's CDU, believing that the loss of its identity and program is behind the miserable showing in the September election, the worst in modern times. Reports indicate it is demanding that the government support more rapid integration of Europe along the lines French President Macron has suggested and SPD leader Schulz recently articulated. The CDU/CSU had initially rejected Macron's vision.
At the risk of oversimplifying, it is difficult to image German accepting the kind of integration that Macron and Schulz would like without countries returning to good standing vis a vis the Stability and Growth Pact, which involves debt levels as well as deficits. It might not be fully realized until early next year, but Germany will likely have a minority government, which Merkel has rejected, or face new elections in 2018.
The second political development is in Italy, which is preparing for early elections. Technically, they must be held by late May, but there is much speculation of early March polls. The passage of the 2018 budget last week sets the stage. Tomorrow, after consulting with the speakers of both chambers, Italy's president is expected to dissolve parliament. Before the weekend, the council of ministers will set a date for the vote. The president approves and invites the prime minister to stay on a caretaker. There may be a last minute attempt slow things a bit to allow passage of a bill to grant citizenship to the children of immigrants.
Italian stocks and bonds have been underperforming in anticipation of an early election. Polls show a close race between the center-left PD, the Five-Star Movement and a center-right bloc of Berlusconi's Forza Italia and the Northern League. Since the Five-Star Movement rules out a coalition, the most likely outcome will be a grand coalition with the other two forces. The question is who leads it, and Berlusconi cannot be ruled out yet, in what would seem to be another blow to Merkel, who may have been instrumental in forcing him out previously.
The third political issue is in Catalonia. Once immediate secession is off the table, the separatist parties, have very little in common. The ideological and programmatic differences create an opportunity for Ciudadanos, the largest party, to see a coalition. Reports suggest this is what Rajoy is pushing. Meanwhile, the economic data shows that the robust expansion has barely been impacted by the political problems. Earlier Spain reported that November retail sales were 2.9% above year-ago levels, the best reading in five months.
The dollar was confined to about a third of a yen (~JPY113.15-JPY113.40). It is vulnerable on the back of a five basis point decline in the US 10-year yield. Although initial support is at JPY113.00, there is a retracement objective and previous lows and highs near JPY112.80.
The US yield curve (2yr-10yr) steepened about 13 basis points around the time that tax changes were approved by Congress. However, over the past week, the curve has flattened and is again pressing on around 51 bp. The flatness of the curve and the possibility that with a couple of rate hikes next year, the curve could become inverted is still a cause of consternation for some investors.
That said, growth this quarter appears above trend. The Atlanta Fed's GDPNow sees 2.8% annualized growth in Q4 (as of December 22). The NY Fed's GDP tracker puts Q4 growth at 3.9% and sees Q1 18 GDP at 3.2%. Even economists who are skeptical of the medium and longer-term impact of the tax changes, generally recognize near-term economic lift, it will deliver. What remains an open question is whether it will fuel inflation or inflation-expectation. The 10-year breakeven is around 1.95%, an eight-month high. The five-year five-year forward is near 1.98% and has been largely confined to a 1.85% -2.05% in H2 17.
The positions expressed in this material are a general guide to the views of Brown Brothers Harriman & Co. and its subsidiaries and affiliates ("BBH"), and are intended for informational purposes only. The opinions stated are a reflection of BBH's best judgment at the time the material was produced, and BBH disclaims any obligation to update or alter these views as a result of new information, future events or otherwise. Furthermore, these positions are not intended to predict or guarantee the future performance of any currencies or markets.
This material should not be construed as research or as investment, legal or tax advice, nor should it be considered information sufficient upon which to base an investment decision. Further, this communication should not be deemed as a recommendation to invest or not to invest in any country or to undertake any specific position or transaction in any currency. Investment decisions reflect a variety of factors, and BBH reserves the right to change its views about individual currencies at any time without obligation to inform third parties.
There are risks associated with foreign currency investing, including but not limited to the use of leverage, which may accelerate the velocity of potential losses. Foreign currencies are subject to rapid price fluctuations due to adverse political, social and economic developments. These risks are greater for currencies in emerging markets than for those in more developed countries. Foreign currency transactions may not be suitable for all investors, depending on their financial sophistication and investment objectives. You should seek the services of an appropriate professional in connection with such matters.
BBH, its partners and employees may own currencies discussed in this communication and/or may make purchases or sales while this communication is in circulation. The information contained herein has been obtained from sources believed to be reliable, but is not necessarily complete in its accuracy and cannot be guaranteed. Sources used are available upon request. Please contact your BBH representative for additional information.
This material is provided by BBH to recipients who are classified as Professional Clients or Eligible Counterparties if in the European Economic Area ("EEA"). This publication is approved for distribution in member states of the EEA by Brown Brothers Harriman Investor Services Limited, authorized and regulated by the Financial Conduct Authority. Unauthorized use or distribution without the prior written permission of BBH is prohibited. BBH is a service mark of Brown Brothers Harriman & Co., registered in the United States and other countries.
Analysis feed
---
Latest Forex Analysis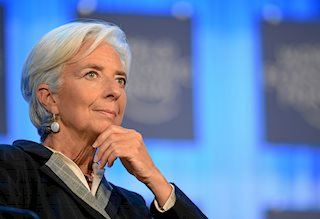 EUR/USD has pared its gains that followed upbeat preliminary PMIs for Germany came out above expectations, pointing to a recovery. The USD is advancing amid fears of the coronavirus.
EUR/USD News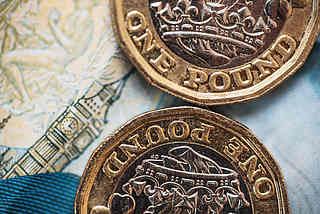 GBP/USD is trading below 1.31 after hitting a fresh high of 1.3172. The UK Manufacturing PMI beat with 49.8 and Services PMI with 52.9. The USD is gaining ground across the board.
GBP/USD News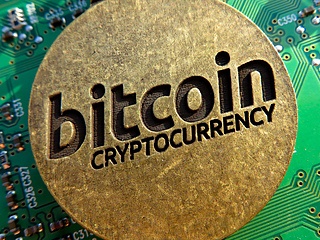 Despite appearances, Bitcoin is the asset with the best risk/benefit ratio. The current falls are adjusted to the ranges of the previous rise. Downward momentum expires in the first half of February.
Read more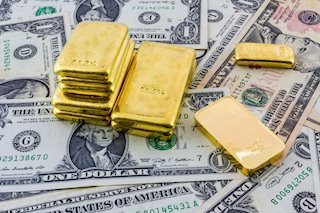 The XAU/USD pair dropped to a daily low of $1556.70 during the European trading hours as the easing worries over coronavirus becoming a global epidemic and a broad-based USD strength put the pair under bearish pressure.
Gold News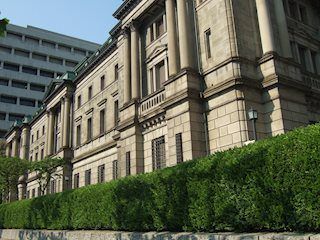 The USD/JPY pair reversed its direction during the American trading hours as the risk-off atmosphere allowed the JPY to find demand as a safe-haven.
USD/JPY News
---