China strikes defiant tone, recovery postponed
China has started to beat the nationalist drum and shows no signs of giving in to US demands of changing its laws as part of a trade deal.

Trump has issued an executive order, banning Huawei and ZTE in the US.

Xi warns that aim to remould other civilisations would be 'a stupid idea and a disastrous act'.

More bad data in April. Recovery is postponed and more stimulus is on the way.

CNY keeps weakening, more to come.
We publish our China Weekly Letter on Thursday this week as tomorrow is a national holiday in Denmark.
Both sides defiant in what now looks like a war of attrition
It was another busy week with lots of news on China and the trade war. One big change has been the much more defiant tone from China and authorities beating the nationalist drum for the first time during the trade war. A TV clip from China's state television CCTV went viral on social media with close to 3bn hits, see SupChina, 15 May. 'China has already given its answer: talk and the door is open, fight and we'll fight you to the end,' the news anchor read with a firm look. Even for a country with 1.4bn people, close to 3bn hits is substantial. Today China Daily wrote that 'China will never do anything that will leave it humiliated again. No one should expect China to swallow the bitter fruit of damaging its core interests'.
China retaliated the US additional tariffs this week by increasing tariffs on US goods worth USD60bn. It will most likely also halt purchases of US agricultural goods and take other measures but a formal announcement will probably not be made on this. China hit back at US allegations of backtracking and instead accused the US negotiators of themselves reneging on trade talks on the matter of the amount of Chinese purchases of US goods, see FT, 14 May. China believes the US has raised the amount above what was agreed between Trump and Xi in December.
On the other side of the table, Robert Delaney from SCMP writes about an 'anti- Chinese blaze' taking place in the US. He believes that 'the fire that Trump started has grown over the past three years into a blaze that he can't contain, pushing some US lawmakers and pundits to rhetorical extremes'. While Trump has bi-partisan support for his strong stance towards China, not everyone agrees on the tools. Some Republican politicians in farm states in the Midwest are starting to complain, see FT, 14 May. Farmers themselves are also unhappy with the situation asking for a trade deal soon.
Trump added some fuel to the fire on Wednesday by signing an executive order that effectively bans Huawei and ZTE from selling equipment to US companies and consumers due to national security. China immediately expressed strong opposition to the move, see Reuters, 16 May. After a string of confrontational tweets towards China over the weekend, Trump softened his tone on Tuesday stating he was sure it would all end successfully. It was probably not a coincidence that it happened after US stock markets had taken a beating on Monday.
This publication has been prepared by Danske Bank for information purposes only. It is not an offer or solicitation of any offer to purchase or sell any financial instrument. Whilst reasonable care has been taken to ensure that its contents are not untrue or misleading, no representation is made as to its accuracy or completeness and no liability is accepted for any loss arising from reliance on it. Danske Bank, its affiliates or staff, may perform services for, solicit business from, hold long or short positions in, or otherwise be interested in the investments (including derivatives), of any issuer mentioned herein. Danske Bank's research analysts are not permitted to invest in securities under coverage in their research sector.
This publication is not intended for private customers in the UK or any person in the US. Danske Bank A/S is regulated by the FSA for the conduct of designated investment business in the UK and is a member of the London Stock Exchange.
Copyright () Danske Bank A/S. All rights reserved. This publication is protected by copyright and may not be reproduced in whole or in part without permission.
Analysis feed
---
Latest Forex Analysis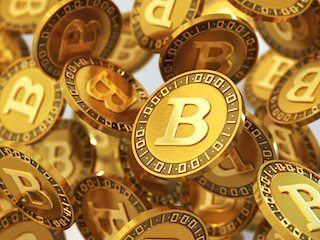 Greyscale floods the market with fresh money to satisfy the demand of its clients. Investors, willing to pay a 29% surcharge for exposure to Bitcoin without suffering the legal and operational inconveniences. Market remains at risk on the verge of new bullish territory.
Read more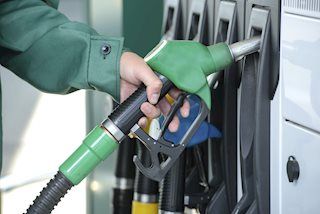 Crude oil prices built on Thursday's modest gains and rose sharply on Friday boosted by the upbeat market mood optimism surrounding Saturday's OPEC+ meeting.
Oil News
---