Zimbabwe decides to use the Chinese Yuan as its main currency
FXStreet (Mumbai) - Zimbabwe announced last week that it will begin using the yuan as the main currency for use in the country. China, at its end decided to cancel Zimbabwe's $40m debts. Finance Minister Patrick Chinamasa stated, "They [China] said they are cancelling our debts that are maturing this year and we are in the process of finalising the debt instruments and calculating the debts". Chinamasa said also added that the use of the yuan "will be a function of trade between China and Zimbabwe and acceptability with customers in Zimbabwe".

President Rober Mugabe turns to Beijing to revive the ailing economy and will from here on encourage all goods and services consumed to be paid for in yuan. FT reported Chinamasa told the Sunday Mail that after collecting the yuan they would need to put in place "a system of clearance so that we are able to use what has been paid for in the renminbi for our services in Zimbabwe." Zimbabwe's central bank governor John Mangudya is believed to have been in negotiations with the PBoC to "enhance" yuan's usage in Zimbawe. China wants Zimbabwe's government to encourage wider use of yuan. China is likely to offer fresh loan to facilitate the process of wider yuan circulation.

Zimbabwe had abandoned its own dollar in 2009 post the hyperinflation period which had reached as high as 500bn%, causing its currency to be unusable. It had then started using number foreign currencies, including the US dollar and the South African rand. The yuan had been added later. Yuan has been a legal tender in the country's multi-currency system for two years now. However, its use had not been approved yet until recently for public transactions in the market.

However, economist John Roberston told Al Jazeera, "Nothing looks to change from this latest move". Ministers Chinamasa's comments, he feels are pretty "puzzling" as he noted that the yuan was a legal tender for the past two years. He explained "Yuan was included in the so-called multi-currency system a couple of years ago. It's nothing new. What is different is the attachment to debts. It seems that the government is trying to pass this on as a concession by China." High quality global journalism requires investment. Please share this article with others using the link below, do not cut & paste the article. FT reported that Kipson Gundani, chief economist of Buy Zimbabwe, said that he did not see the possibility of the Chinese currency being widely used. He, like Robertson feels Chinamasa's announcement is "close to zero."

What do China and Zimbabwe stand to gain?

Zimbabwe's decision comes at a time when Zimbabwe is battling to revive a sinking economy. Zimbabwe's government as well as the IMF forecast the economy to grow 1.5 per cent in 2015. However, given severe electricity shortages, collapse in commodity prices, drought as well as political uncertainty, economists believe such growth target is highly ambitious.

Zimbawe had turned to China after its western trading partners isolated it over Harare's human rights record. China eventually became Zimbabwe's biggest trading partner. Apart from being Zimbabwe's biggest trading partner, China is also the largest investor in Zimbabwe, which struggling to emerge from a deep 1999-2008 recession.

Zimbabwe's president Robert Mugabe has adopted a "look East policy". The objective of this foreign policy was to forge fresh ties with eastern Asian countries. Mugabe has come to realise the benefits of Zimbabwe's relations with China after the 2003 standoff with the EU which brought about an economic depression in the country as the interest rate jumped to almost 600 per cent.

Chinese president Xi Jinping had presided over the signing of various agreements to upgrade and rebuild Zimbabwe's infrastructure, when he visited Zimbabwe in early December. 10 economic agreement was signed during Jinping's visit, of which the $1bn loan to expand Zimbabwe's largest thermal power plant was the most significant one. Zimbabwe has received more than $1 billion in low-interest loans from China.

Economist Robertson has rightly pointed out that China does not want to sell goods in Zimbabwe in return for Chinese currency. He feels "Nearly everything Zimbabwe can make it imports for a lot of money, and China wants to be a main supplier of these imported goods and would want to take the US dollar in return". Robertson believes "China is desperate for the consumer goods market, basically whatever anyone with the buying power can pay for.

As yuan becomes the legal tender in another country China's objective to promote internationalization of the yuan will nudged forward. The International Monetary Fund on 30th November had decided to admit the yuan into its basket of preferred currencies in its special drawing rights.
Feed news
---
Latest Forex News
Editors' Picks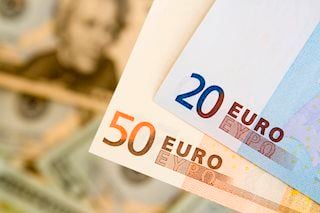 EUR/USD is trading around 1.1250, pressured amid concerns about the spread of coronavirus in the US. Traders are digesting the upbeat Non-Farm Payrolls figures already out ahead of the long US weekend.
EUR/USD News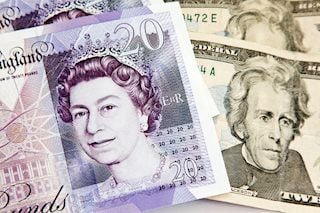 GBP/USD is closer to 1.25, off the lows. Top-level EU-UK Brexit talks have been postponed until next week amid disagreements. The UK is continuing to reopen while US coronavirus cases are surging.
GBP/USD News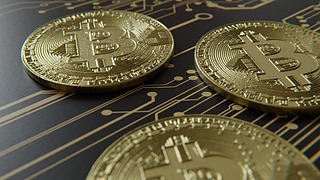 The crypto market remains in a choke point, and after signs of a possible upward shift yesterday, the market was once again disappointed to see Bitcoin in the low range of the $8900 to $9000 choke point.
Read more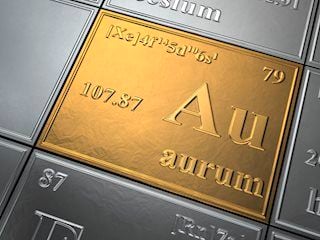 Price action has been slow on Friday due to the bank holiday in the US as the nation celebrates independence day. This week has been an interesting one as there has been some good economic data but some very bad coronavirus news in the US.
Gold News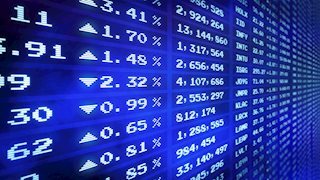 S&P 500 Futures prints mild loss of 0.10% while declining to 3,126 during the initial hour of Tokyo session on Friday. In doing so, the risk barometer fails to extend the previous four-day winning streak.
Read more
---