Why overfocus on winning trades, lessens your chances of becoming a winning trader
Bryan Cranston is one of the world's leading and most sought-after actors. His big breakthrough came as the lead in the blockbuster Netflix series 'Breaking Bad'. However, like many in his field, he was not an overnight success. There was a lot of toiling and learning, failures and misses on the path to success. In an article recently, Cranston talked about the lessons he learned that helped him go from being an average actor to becoming an extraordinary one.
Cranston wrote how he was inspired by a mentor to focus on 'the process' rather than trying to win auditions. Until then his emphasis was purely on winning, and at this point he was winning mostly small bit-part roles.
The mindset shift which resulted in a 'process orientation' was subtle. He started focusing on what he needed to do to win, rather than focusing on winning itself. This shift led to Cranston starting to land bigger roles, and eventually the career defining role in 'Breaking Bad'.
Extraordinary performance comes from a 'Process Focus', not a 'Results Focus'.
At AlphaMind, we provide coaching services to many of the world's leading investment firms and trading businesses. Occasionally we come across someone we categorise as truly exceptional. One such trader is an individual in a fund who we have worked with for a couple of years now.
This individual is completely 'process focused'. He is not driven by winning or by his results, but by developing, refining, and sharpening his process. Winning is important to him, but not nearly as important as doing the things that enable him to win.
He does not consider a loss as a failure if the process was right. For him, failure is defined by whether he considers his process was good and whether he stayed true to his principles.
Likewise, he does not view winning necessarily as a sign of success unless it was true to his process. He checks all his wins to ensure he was on process.
This is a defining characteristic of the 'process-focused'.
By contrast, the 'results focused' define success by the outcome. The danger of this is that in a world where the outcome owes a lot to luck and randomness, traders can end up relying on flawed processes. Former poker champion Annie Duke, who wrote the book 'Thinking in Bets', and was a guest last year on the AlphaMind Podcast, calls this 'Resulting'.
Experienced traders know this, New traders need to learn this
Seasoned traders often refer to the importance of learning and developing process and having a process focus. These traders will tell you that the crucial 'early years' are times where the focus should be on learning a winning process rather than trying to earn an income. It would be wonderful if these two occurred side-by-side, but outside of some outstanding luck, this is unlikely and is not something traders should be relying on.
Unfortunately, most new traders come into trading with their eyes dazzled by the $ signs. They spend most of this early phase trying to win, rather than learning and developing their abilities. Most new traders mistakenly assume there is a simple formula which will lead to winners. They usually start using systems and methods that have high win rates and take advantage of recent trends which have been working well. Unfortunately, these same systems and the recent trend have a limited shelflike. Once they come to an end, the new trader no longer possess the tools and abilities needed to win and usually return the trading profits they made, with astonishing speed, plus often the rest of their capital.
Like all skills, trading takes many years to learn and develop to a high degree of capability. Naturally, everyone wants to make money, and usually quickly, but trading is a skill which needs to be learned and cultivated over time.
Trading is a performance activity, and to that extent relies on many of the same abilities as sports, music, dance, and drama. One would not expect to pick up a guitar today and be ready to play to a paying audience for at least many years. Equally no would not expect to start learning boxing today and be ready to take on a pro anytime in the next few years. And as with acting, as Cranston said, his mistake was he was focused purely on winning, and at this point he was winning mostly small bit-part roles.
Process, process, pocess
Many of the most successful traders around, owe their success to their 'process orientation'. If the process is right, then good outcomes should follow eventually. If the process is not right, then you are relying on luck, and whilst luck is nice traveling companion, it's not one you want to be relying on.
AlphaMind do not offer trading or investment advice and do not take responsibility for any investment or trading actions or decisions taken by clients or any observers of our material in any form of media, either now or in future.
Education feed
---
Editors' Picks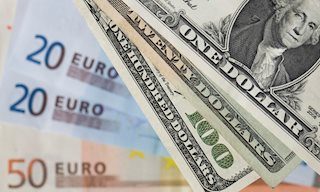 EUR/USD is trading closer to 1.1750, paring its recovery from earlier in the day as the safe-haven dollar is bid. US Consumer Sentiment missed estimates with 72 points in September. The financial woes of China's Evergrande are weighing on sentiment.
EUR/USD News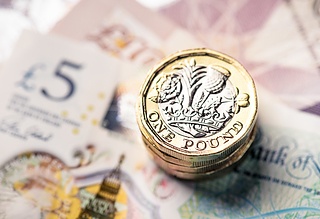 GBP/USD is on the back foot, trading under 1.38 after UK Retail Sales figures disappointed with -0.9% in August, worse than expected. Brexit uncertainty and dollar demand weighed on the pair earlier.
GBP/USD News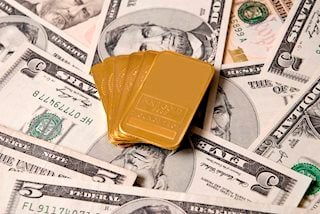 Gold struggled to preserve its intraday gains and dropped to the lower end of the daily trading range during the early North American session.
Gold News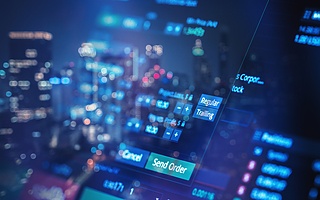 The latest development in the ongoing SEC vs. Ripple lawsuit is that documents are classified as privileged and blocked for public viewing. Though institutional investors are yet to take big bets on the altcoin in 2021, retail investors are actively trading in XRP.
Read more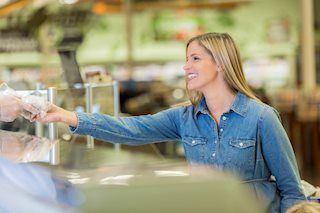 Consumer outlook expected to rebound to 72.2 in September. August's 70.2 was the lowest since December 2011. Inflation and Delta variant wearing on US optimism. Markets face negative dollar risk from fading consumer optimism.
Read more
RECOMMENDED LESSONS
Discover how to make money in forex is easy if you know how the bankers trade!
In the fast moving world of currency markets, it is extremely important for new traders to know the list of important forex news...
Chart patterns are one of the most effective trading tools for a trader. They are pure price-action, and form on the basis of underlying buying and...
The forex industry is recently seeing more and more scams. Here are 7 ways to avoid losing your money in such scams: Forex scams are becoming frequent. Michael Greenberg reports on luxurious expenses, including a submarine bought from the money taken from forex traders. Here's another report of a forex fraud. So, how can we avoid falling in such forex scams?
Trading is exciting. Trading is hard. Trading is extremely hard. Some say that it takes more than 10,000 hours to master. Others believe that trading is the way to quick riches. They might be both wrong. What is important to know that no matter how experienced you are, mistakes will be part of the trading process.
---