Traders Should Manage Risk Like Control Freaks
Many people overlook the importance of managing risk in their positions and trades. As a trader or investor, this is the only thing that we can control. We cannot control the directions of the markets. We also cannot control whether we will win or lose in any position we take. The only thing within our control is the amount of loss we will suffer.
To most traders, risk management means simply setting stops. Many investors do not even do this to control risk. However, there is much more to managing your risk in the markets. You wouldn't drive onto a bridge if you have noticed that most of the supports have crumbled would you? Would you walk onto a frozen lake after seeing a "Thin Ice" sign posted and several cracks showing in the ice itself? Of course you wouldn't, that is because you observed the environment and realized that it was too risky to proceed.
We need to observe the same discipline when we are involved in the financial markets. To analyze risk before trading or investing, we must look at the current market environment, the security's environment and the trend. Are we in a danger spot that would preclude us from taking a trade? Suppose the markets were bearish, your security has just released disappointing earnings and is near supply on your trading time frame. Would you buy shares just because prices moved up slightly? Most likely you wouldn't. Even though you have a short term bullish move, the overwhelming bearishness of the markets tells you that the environment is risky and the reward isn't large enough to endorse a long position.
Many people can plan a trade, but not all have the ability to analyze the risk and manage the risk in a manner that ensures their financial survival in the markets when things go wrong. And believe me, they will from time to time.
There are three main risk management techniques that I wish to discuss here:
Frequency
In trading and investing, frequency refers to the number of positions we will open. The issue with many traders/investors is that they will try to take all opportunities they see and open positions with only a marginal chance for success. They do this due to fear of missing opportunities and profits in the markets.
Successful traders/investors have the discipline to be more selective in their opening of positions and take only those trades that meet specific criteria outlined in their plan and that offer a high probability for profits. As a new trader/investor, you should limit the number of trades you take. This will force you to look for the right opportunities to trade rather than jumping in on any small move in the markets. Remember, even if you miss an opportunity, there is likely another one coming along very soon.
Duration
The second technique is duration, or the amount of time spent in the position. The longer you spend in a position, the greater the chance for adverse price movement. This is why investors take on much greater risk in the markets than traders do. When we focus on smaller time frame charts, we have less profit potential but also much less risk. Trading on smaller time frames reduces the risk we face in our trades.
This does not mean that we should not look to profit from longer time frame positions. You can compensate for the increased duration risk by reducing the other two factors of size and/or frequency. Longer term traders and investors can still manage risk well.
Duration may also need to be turned down when overall volatility in the markets rise. Rising volatility causes more drastic price swings. As a new trader who is unaccustomed to trading these swings, you are best served by reducing your exposure to them by trading in smaller time frames.
Volume
Volume is the most important aspect to your risk management plan. Volume for a trader/investor is the share size we are taking per position. Obviously, most people want to profit as much as possible, but by taking a larger share size, we are also increasing our risks. Volume should start as practice, in a simulated account, with no money at risk. After successfully practicing you may increase your risk with minimal shares. If you keep doing well, gradually increase your share size.
The keyword in the last sentence is gradually. Many traders feel they must go from 100 to 1000 shares, or 1000 to 10000 shares. This increases your risk ten times! You are much better off by no more than doubling your share size or risk for every step and only do so if you are achieving a positive win/loss ratio. When you risk more money in a position, there is a psychological effect that you will notice. Watching profits and losses increase exponentially can wreak havoc on a new trader's psyche. This may cause you to panic and exit positions too soon or to hold onto losers as you become frozen with fear.
If you are not trading or investing well at any time, you should immediately examine your risk management. The first thing is to reduce your volume (share size). Secondly, be more selective in your positions and turn down the frequency. Lastly, you can also reduce the duration of trades to offset volatility.
Everyone has a different balance of these risk management tools that they should be using. The courses at Online Trading Academy teach you the proper risk management. Once you have completed them, you will work individually with your local center's student support specialist as well as your educational counselor to find the right balance for your specific situation and trading plan. Until next time, may all your trades be green and your losses small!
Neither Freedom Management Partners nor any of its personnel are registered broker-dealers or investment advisers. I will mention that I consider certain securities or positions to be good candidates for the types of strategies we are discussing or illustrating. Because I consider the securities or positions appropriate to the discussion or for illustration purposes does not mean that I am telling you to trade the strategies or securities. Keep in mind that we are not providing you with recommendations or personalized advice about your trading activities. The information we are providing is not tailored to any individual. Any mention of a particular security is not a recommendation to buy, sell, or hold that or any other security or a suggestion that it is suitable for any specific person. Keep in mind that all trading involves a risk of loss, and this will always be the situation, regardless of whether we are discussing strategies that are intended to limit risk. Also, Freedom Management Partners' personnel are not subject to trading restrictions. I and others at Freedom Management Partners could have a position in a security or initiate a position in a security at any time.
---
Follow us on Telegram
Stay updated of all the news
Editors' Picks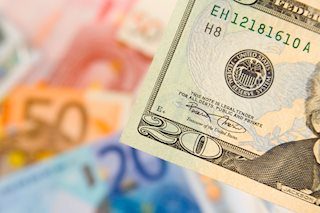 EUR/USD lost its recovery momentum and declined below 1.0600 in the American session on Friday, erasing a portion of its daily gains in the process. Nevertheless, the risk-positive market atmosphere after PCE inflation data helps the pair limit its losses.
EUR/USD News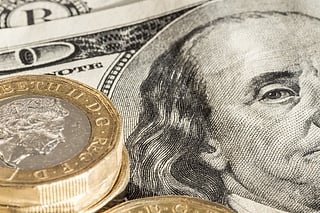 GBP/USD reversed its direction and slumped below 1.2200 in the American session on Friday after rising above 1.2270 earlier in the day. Position readjustments and profit-taking on the last trading day of the quarter seems to be weighing on Pound Sterling.
GBP/USD News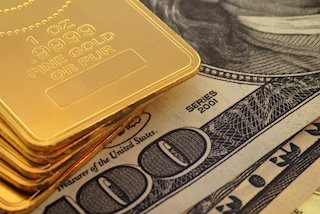 Following a steady rebound toward $1,880 on Friday, Gold price made a sharp U-turn and turned negative on the day near $1,860. Although the 10-year US T-bond yield is down more than 1%, XAU/USD struggles to find demand on the last day of Q3.
Gold News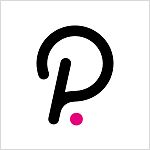 Polkadot price, in nearly two years, has shed 92.91% from its all-time high of $55.09. The massive downswing in DOT has pushed it down to levels that were last seen in October 2020. Hence, the chances of this altcoin forming a bottom and rallying are high.
Read more

Nike (NKE) stock has surged over 9% in Friday's premarket, climbing above $98 per share, following late Thursday's fiscal first-quarter earnings release. Nike beat pessimistic earnings expectations by more than 23% and hiked its dividend by 9%.
Read more
RECOMMENDED LESSONS
Discover how to make money in forex is easy if you know how the bankers trade!
In the fast moving world of currency markets, it is extremely important for new traders to know the list of important forex news...
Chart patterns are one of the most effective trading tools for a trader. They are pure price-action, and form on the basis of underlying buying and...
The forex industry is recently seeing more and more scams. Here are 7 ways to avoid losing your money in such scams: Forex scams are becoming frequent. Michael Greenberg reports on luxurious expenses, including a submarine bought from the money taken from forex traders. Here's another report of a forex fraud. So, how can we avoid falling in such forex scams?
Trading is exciting. Trading is hard. Trading is extremely hard. Some say that it takes more than 10,000 hours to master. Others believe that trading is the way to quick riches. They might be both wrong. What is important to know that no matter how experienced you are, mistakes will be part of the trading process.
---