The growth in online trading platforms is opening the doors to gender equality and slowly eroding the traditional male trader stereotype. Although there's still a big gender gap in the industry, more women are trading and proving that they have what it takes to succeed in the markets.
Here are the top 6 female traders who are making a name for themselves in the industry and paving the way for other female traders.
1. Kathy Lien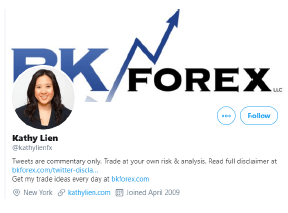 Described as a "fundamental guru" Kathy's Wall Street career began when she was just 18. She launched DailyFX.com when she was 23 and has become a leading voice in the forex trading world with her in-depth knowledge of the global currencies.
Kathy is a respected forex trading author who writes for various high-profile sites and has published numerous books.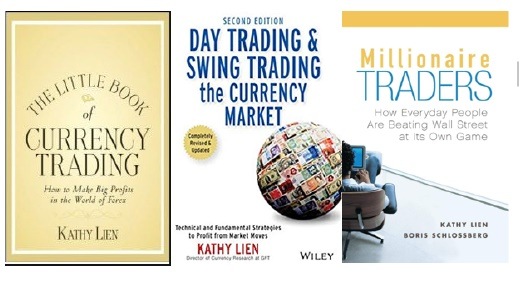 She's currently a Founding Partner and current Managing Director of FX Strategy at BKForex and she's often quoted in top media platforms including Bloomberg and Wall Street.
2. Linda Bradford Raschke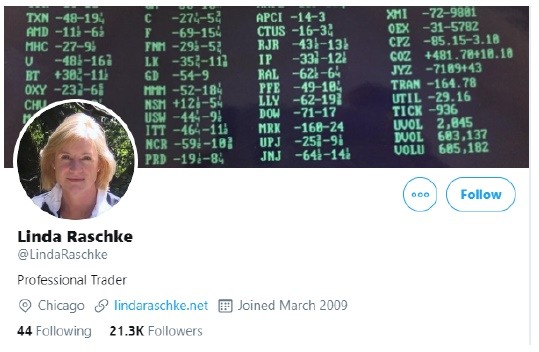 Linda is a world-renowned commodities and futures trader and a veteran in Wolfe Wave technical research who began her professional trading career in 1981.
Her name is preeminent in the industry and she has granted her initials to LBR Group Inc., a registered Commodity Trade Advisor and LBR Asset Management, a Commodity Pool Operator where she currently serves as president.
Renowned for her ability to recognise and act on trading patterns, Linda has lectured on behalf of prestigious associations like Bloomberg and she's coached aspiring professional traders in over 20 countries.
One of Linda's trading rules is to have a strategy that allows you to react to market movements as they occur because you can't foretell future movements. In Linda's words "In the world of money, which is a world shaped by human behaviour, nobody has the foggiest notion of what will happen in the future. Mark that word – Nobody!"
3. Jennifer Fan

At just 19, Jennifer graduated from business school with degrees in statistics, finance, and operation research. She has worked at Morgan Stanley and at Arrowhawk Capital Management where she was partner and portfolio manager.
Jennifer is a hedge fund manager and chief investment officer of a $650 million hedge fund that specialises in energy and agriculture commodities. She recently left New York- based Millennium, where she traded commodities, to set up a family office.
4. Raghee Horner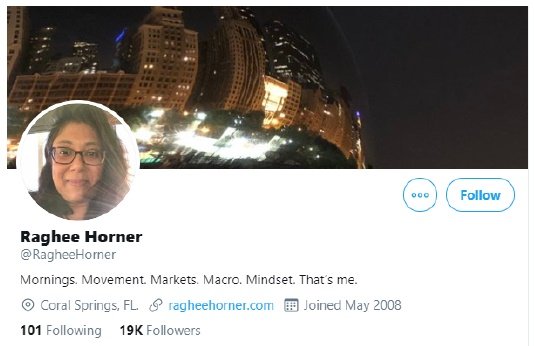 The creator of the famous 34 EMA wave method, Raghee may be a long way from charting her mutual fund progress on engineering paper, but her love for trading is still very strong. She has dedicated three decades to understanding the markets and helping other traders to gain an edge in the market.
Raghee is the Managing Director of Futures Trading and a valued contributor at John Carter's Simpler Trading. She's an expert in trading spot currencies, future, options and equities.
One of Raghee's trading tips is to be open-minded and formulate a strategy that works for you. In her words "There is no 'one way' in trading."
5. Lucy Baldwin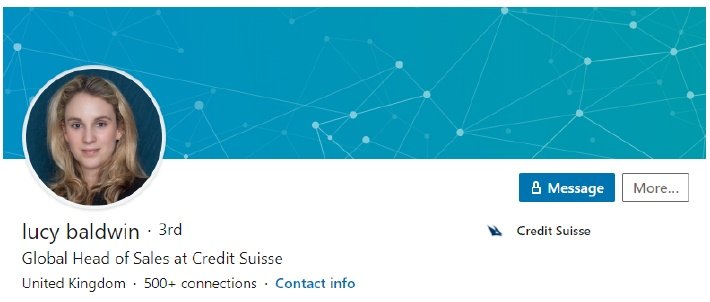 Lucy Baldwin is a formidable trader who's managed to land on the highly-coveted the Forbes "30 Under 30 in Finance" list for two consecutive years.
Besides the prestigious accolade, she has assumed the sought-after title of Managing Director at both Goldman Sachs and Bank of America Merrill Lynch where she was in charge of trading European equities. She's currently at Credit Suisse where she has taken up a leading position in equity trading.
A trading tip from Lucy is to possess some emotional intelligence and a strong IQ. These two elements enhance a trader's discipline – a vital quality for trading success.
6. Lauren Simmons

In 2017, at age 23, Lauren became the youngest and only current full-time female equity trader at the NYSE. She's become affectionately known as the "Lone Woman on Wall Street."
Lauren majored in genetics at Kennesaw State University but moved to New York City where she met the CEO of Rosenblatt Securities and started her trading journey.
Lauren has shared her success story in several countries and she's been featured on several top news networks like CNN and CNBC. She's currently working on her first publication that's centred on women and millennials in finance.
Lauren's trading tip is to be financially savvy. Success in the markets requires making educated moves rather than leaving things to chance.
These women have shown that good trading is not strictly reserved for men and they are ushering in a new breed of female traders who will undoubtedly disrupt and reshape the trading industry.
This material on this website is intended for illustrative purposes and general information only. It does not constitute financial advice nor does it take into account your investment objectives, financial situation or particular needs. Commission, interest, platform fees, dividends, variation margin and other fees and charges may apply to financial products or services available from FP Markets. The information in this website has been prepared without taking into account your personal objectives, financial situation or needs. You should consider the information in light of your objectives, financial situation and needs before making any decision about whether to acquire or dispose of any financial product. Contracts for Difference (CFDs) are derivatives and can be risky; losses can exceed your initial payment and you must be able to meet all margin calls as soon as they are made. When trading CFDs you do not own or have any rights to the CFDs underlying assets.
FP Markets recommends that you seek independent advice from an appropriately qualified person before deciding to invest in or dispose of a derivative. A Product Disclosure Statement for each of the financial products is available from FP Markets can be obtained either from this website or on request from our offices and should be considered before entering into transactions with us. First Prudential Markets Pty Ltd (ABN 16 112 600 281, AFS Licence No. 286354).
---
Follow us on Telegram
Stay updated of all the news
Editors' Picks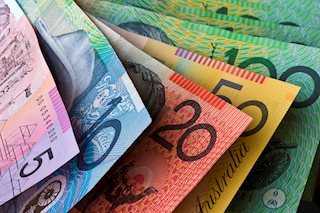 AUD/USD is trading firmer above 0.6700, having rallied to the highest in nearly two weeks on Wednesday after the Fed hiked rates by another 25bps, as expected. The dovish guidance by the Fed smashed the US Dollar alongside the Treasury bond yields.
AUD/USD News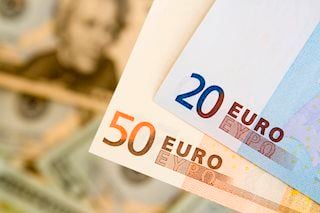 EUR/USD is trading near 1.0900, extending gains in early Thursday. The pair stays firmer amid a broadily depressed US Dollar. Investors are assessing the latest dovish outlook from the Fed ahead of the SNB and BoE policy outcomes, which could trigger fresh volatility surge across the FX board.
EUR/USD News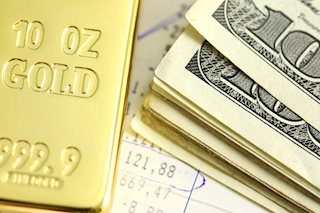 Gold price is gathering strength to capture the immediate resistance of $1,980.00 in the Asian session. The precious metal has found demand as the US Dollar Index (DXY) has resumed its downside journey and fears of a US banking crisis have refreshed.
Gold News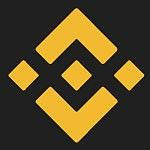 Binance phased out almost all zero-fee buying and selling Bitcoin (BTC) along with multiple trading pairs from its platform after nine months on Wednesday. An exemption was allowed for the TrueUSD/Bitcoin (TUSD/BTC) pair. This built atop a March 10 move to quietly wind down BUSD auto-conversion.
Read more

The Bank of England and Swiss National Bank both make monetary policy announcements tomorrow, March 23. Our base case is for the Bank of England to raise its policy rate 25 basis points to 4.25% this week, and then pause tightening. However, an unexpected quickening of inflation has added some uncertainty to that outlook.
Read more
RECOMMENDED LESSONS
Discover how to make money in forex is easy if you know how the bankers trade!
In the fast moving world of currency markets, it is extremely important for new traders to know the list of important forex news...
Chart patterns are one of the most effective trading tools for a trader. They are pure price-action, and form on the basis of underlying buying and...
The forex industry is recently seeing more and more scams. Here are 7 ways to avoid losing your money in such scams: Forex scams are becoming frequent. Michael Greenberg reports on luxurious expenses, including a submarine bought from the money taken from forex traders. Here's another report of a forex fraud. So, how can we avoid falling in such forex scams?
Trading is exciting. Trading is hard. Trading is extremely hard. Some say that it takes more than 10,000 hours to master. Others believe that trading is the way to quick riches. They might be both wrong. What is important to know that no matter how experienced you are, mistakes will be part of the trading process.
---