Strategies to accelerate personal performance and impact
As I work with many leaders that have mastered personal performance, crisis management and decision making, I would like to share key lessons I have practiced and learned. I am going to focus on three areas which I believe have the highest potential for short term personal mastery. These are crisis management, wellness, and performance enhancement. All these suggestions should be taken with criticism as none of these work for everyone.
Crisis Management: A good starting point is crisis management as we all go through risk, vulnerability and decision making that lead to failures and to extreme pain and hardened recovery. I would like to argue that a crisis is an opportunity in disguise, and we should never "waste a good crisis". Having gone through numerous crises including the loss of my parents when I was a child, loosing several businesses in my professional career and experiencing first hand terrorist attacks, I can share some lesson and best practices that I believe can impact your performance and wellbeing.
The people: Surround yourself with high quality people. People you can rely on to find strength, learning, guidance, and friendship. These are going to be the human elements that help you get back on track and regain confidence in yourself. These should also be the people that teach you, mentor you and love you. Keep in mind that we become the average of the 5 people we spend most time with.
Control: Focus on what you have control over and let go of everything else, forgiving yourself and anybody that has wronged you. From here, start building back a routine of actions and habits that make you happy, and strong as these are key to resolving the crisis and building yourself back better. Ensure that you prioritize your inner growth, by learning something new every day, and helping someone in need frequently.
Eliminate the Noise: Don't listen to the noise, be it social media, or what other people may think of you. This is the toughest one to address, as we are all affected by what others think, say, or may think about us. The truth is, the sooner you learn not to be influenced by what others think of you, the sooner you will gain power, independence, and mental fitness. As you get rid of the noise, get busy reading, and working towards your goal and find guidance and inspiration in great minds.
The time is finite: Realize that time is not a renewable resource. You have 1440 minutes a day to get closer to your life's goal. Once you realize how much time we waste, you will limit people and activities that don't bring value to your life. Be tough on yourself as time is finite and try getting 1% better every day at time usage. The compound effect of all these 1% is going to transform you.
Wellness and Longevity: Wellness and Longevity have become the 2 buzzwords and they represented about 1.5 trillion dollars of spending in 2021. This is because more people are relying on new services and devices that promise people to live happier and longer. I am a big fan as well, but I I am selective in terms of what products, what wearables, and what personal hacks I use to ensure I become the best version of myself. Here are my favorite actions that have improved my overall well-being.
Wearable: As I went through stressful times, I decided to test different wearable devices that helped me gain a good baseline of my fitness level, my heart rate, my sleeping patterns and my overall wellbeing. This is by far the best device I found: a) Oura ring helps monitor the overall wellbeing, and I could easily see how my mood and heart rate are correlated and how we should let go of unnecessary self-imposed arguments or stress, as they are not good for our health nor for our performance. Oura helped me get into a breathing routine that strengthened my mental fitness. The ring showed me how good or bad my sleep was. Actionable advice coming out of this experience was; i) turn off your phone 2 hours prior to bed as it affects your sleep negatively; ii) take little naps during the day, even 10 mins long as this helps restoring your strength and readiness levels; iii) if you drink do it earlier in the evening as late night drinks worsen your sleeping quality. I also learned that my latency level (the speed at which we fall asleep) varies dramatically, when I was exhausted, I fell asleep in less that 5 mins (not good) and if I had watched too much television or had too much coffee it would take over 20 mins (also not good). Ideally according to Oura we should fall asleep in 10–20 minutes if we have a balanced lifestyle.
Nutrition: There are many nutrition trends out there, and I believe you should find a diet that fits your needs without over-relying on supplements. What works for me and what have transformed my performance is the following: i) Eat a lot of greens, including avocados (great fats), broccoli, kale, zucchini, herbs (parsley, sage, rosemary, basil) as they are very rich in polyphenols; ii) eat organic and grass feed proteins, including eggs, cheese, chicken and read meat and wild caught fish; iii) eat limited quality carbohydrate and if pasta makes you happy, eat pasta made with quality grains but not every day; iv) load up on berries and pomegranate (pomegranate is one of the superfood that you should try having every day). Pomegranate helps supply Urolithin A which keeps your mitochondria clean and keeps it running at its top capacity, and as a result it is supposed to keep you younger and stronger. Things to avoid i) You do not need sugar, particularly artificial sugar. So try getting sugar via low sugar fruit; ii) Eliminate ultra-processed food including breads, and other packaged foods and avoid fried food; iii) replace sugary snacks with raw almonds, seeds and nuts. Being a big consumer of carbs, I found that using fat instead of carbs for my energy is way more efficient and creates much less free radical byproducts (free radicals are unstable atoms that can damage cells, causing illness and aging). If you keep carb intake low your mitochondria will burn fat for energy, which will increase your fitness level.
Yoga and Meditation: Practicing yoga and/or meditation 2–3 times a week, brings my wellness, happiness, and longevity factors to a new level. I practice a mix of flow-sculpt yoga which focuses on both stretching, breathing and core built-up as this mix gives me more energy while building endurance, toned mussels as well as a peaceful overall well-being. Through this practice I have learned to breathe from my belly, essentially lengthening my exhaling and shortening my inhaling. Long deep breathing is key to activating the vagus nerve resulting in a lower heart rate. Practicing yoga helps me get into a meditation mode and helps me reach the level of focus that I need to be impactful in my daily decisions.
High performance: For those interested in improving their career performance, here are a few of my personal simple steps that can help you accelerate your personal growth. You should not expect to reach mastery overnight, as mastery is the result of limitless effort, focus and dedication. a) Start with what you have control over, YOURSELF. Perform a complete clean-up of things, people and efforts that don't bring happiness and success to your life. The idea here is to reduce the decision you make daily to focus on those that will yield the highest impact; b) Write down every day (on your phone calendar or anywhere) the small achievements you have accomplished. All these small achievements will be massive when added together; c) Find ways to strengthen your mitochondria as that is the "holy grail" of longevity and extreme performance. The mitochondria are membrane-bound cells that generate most of the chemical energy needed to power the cell's biochemical reactions. The mitochondria play an extraordinary role in keeping your energy levels high. Avoid at all costs fast food, poor sleep, and high stress levels as those limits mitochondrial functionality. Movements and high intensity training are all mitochondrial enhancement hacks. I personally have added a few easy steps that boost energy levels while helping mitochondria management. These are four low-regret actions: i) have minute cold showers done every day; ii) practice daily meditation for 5 minutes; iii) soak up in the sun every day; and iv) get quality sleep and eat lots of veggies.
Final recommendation:
Finally, here are four books I highly recommend if you want to be happier, more impactful and reach a higher level of performance: 1) The Obstacle is the way; 2) The Power of No; 3) The Code of the Extraordinary Mind; and 4) Ego is the Enemy.
The information provided by Empower Capital is for general information purposes to foster the dialogue and the discussed topics. All the information on these articles are provided in good faith. However we make no representation or warranty of any kind, expressed or implied regarding the validity, adequacy, accuracy, completeness, and reliability of any information provided.
---
Follow us on Telegram
Stay updated of all the news
Editors' Picks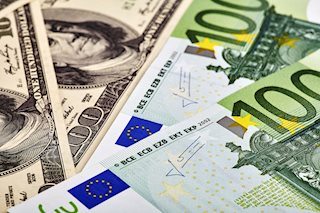 EUR/USD struggles to find direction and moves up and down in a narrow channel at around 1.0800 in the American session on Wednesday. The data from the US showed that employment in the private sector rose less than expected in November and helped the pair limit its losses.
EUR/USD News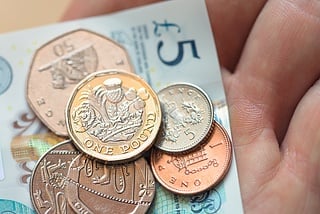 GBP/USD is having a difficult time stabilizing above 1.2600 after closing the first two trading days of the week in negative territory. Despite the weaker-than-expected ADP Employment Change data, the US Dollar stays relatively resilient amid cautious market stance.
GBP/USD News

Gold recovered toward $2,030 after testing $2,020 earlier in the day. The benchmark 10-year US Treasury bond yield declined to its lowest level in three months below 4.15% after US employment data and helped XAU/USD gain traction.
Gold News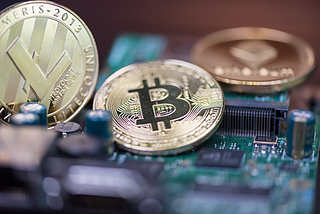 The Bitcoin-based BRC-20 meme coin, which had people confused as being an actual valuable token, is now slowly creeping up to that status. ORDI price rise over the past couple of days has been astonishing, and with BTC driving the price and crossing $44,000, ORDI is also gaining rapidly. But not for long.
Read more

For the last three trading sessions, the dollar index has been crossing up and down the 200-day moving average every day. All in all, the flirting with this level has been going on for more than three weeks, during which neither bulls nor bears were able to form a stable trend.
Read more
RECOMMENDED LESSONS
Discover how to make money in forex is easy if you know how the bankers trade!
In the fast moving world of currency markets, it is extremely important for new traders to know the list of important forex news...
Chart patterns are one of the most effective trading tools for a trader. They are pure price-action, and form on the basis of underlying buying and...
The forex industry is recently seeing more and more scams. Here are 7 ways to avoid losing your money in such scams: Forex scams are becoming frequent. Michael Greenberg reports on luxurious expenses, including a submarine bought from the money taken from forex traders. Here's another report of a forex fraud. So, how can we avoid falling in such forex scams?
Trading is exciting. Trading is hard. Trading is extremely hard. Some say that it takes more than 10,000 hours to master. Others believe that trading is the way to quick riches. They might be both wrong. What is important to know that no matter how experienced you are, mistakes will be part of the trading process.
---