Online trading scams are out there. Traders must be suspicious
It is sad but true. Scams have been part of the online trading industry in recent times. Many investors have made a fortune with online trading platforms, having said that, many unprofessional traders been left frustrated and in-debt as a result of scam-related occurrences which they couldn't spot. In this post, we explore 4 of the most common online trading scams, and more importantly, how traders can engage Winchargeback recovery services to get their money back in case they feel they have been scammed.
So, what exactly is a scam?
Well, there is no specific meaning of scam, as such. However, in more general terms, the phrase "online trading scam" refers to a range of unethical behavior from providing deceptive information to lure an investor to invest in some venture, through to account mismanagement – and even false trading advice.
It is good to note though, there are still plenty of honest players in the industry (Binary options, Forex and Cryptocurrency trading industry). Yes, the integrity of some brokers is questionable but there are a number of them who you can rely on when it comes to online trading. They provide transparent trading along with excellent and reliable support to investors, regardless of their trading volume or account size.
As a trader, what you need to do is some background checks of various brokers before investing your funds with them. Go through as many online reviews as you can, provided they are trustworthy. It's advisable to visit review sites which encourage and allow real-life investors to directly contact and report problems with particular brokers. This, to some extent, guarantees transparency and credibility as you will be able to see how that particular broker was able to handle the issue being raised.
That said; with all these precautions, what happens then when you become a victim of an online trading scam? Do you give up on trading? What do you do? Fortunately, there is a practical way out of this predicament. A reliable chargeback company like Winchargeback can help you recover your money from deceitful brokers.
But, before we get to see how a chargeback service can help, let's first explore 4 of the most common practices that scammers use to defraud uninformed traders.
Four Common examples of online trading scams
1. Managed accounts
Managed accounts are ideal for traders who have either no time to manage their account or do not have enough expertise to maintain them as a gainer. One may view managed accounts as a form of scam since some brokers may not be as experienced as they claim to be, hence traders find themselves making losses. However, there are plenty of reliable portfolio managers who regularly screen traders' accounts and capitalize on various stock trends, eventually making exceptional returns on behalf of their clients.
However, when the inevitable happens, and you get scammed, there is always one practical thing you can do. By filing your complaint with Winchargeback, you have a high chance of recovering your money. And no, don't worry about the intricacies involved. They will guide you each step of the way to make the whole process stress-free
2. Scams through software
Nowadays, many aspects of online trading statics and calculations are automated. And because most of the complex data is automatically generated, more traders can participate in this market more readily.
Questionable brokers take advantage of this aspect and sell unreliable software systems or "robots" which they claim to generate almost-perfect results for the trader. As you might be aware, no robot can 100% thrive in all markets or environments. That said; there are brokers who sell software that can be used to effectively examine past performance and to identify trends. They do not exaggerate the abilities of their robots; hence, the customer makes an informed decision before making a purchase.
Winchargeback is familiar with that scam and knows exactly how to help you recover your money. Our team of experts knows how to identify fraudulent activity and how which method we should use to tackle the recovery process.
3. Signal sellers
The signal seller scam is a type of rip-off where a broker sells information to investors claiming that the said information is very exclusive and based on professional forecasts. Some of these brokers usually charge a monthly/weekly/daily fee for this service but do not provide any meaningful info that could help traders make money. That doesn't mean there aren't reliable signal sellers in the industry. Some are trustworthy and carry out in-depth research, before sharing their analysis with their clients.
However, if at all you fall prey to signal sellers, Winchargeback can help you! Our unprecedented win rate against such cases bear the evidence of our effectiveness
4. Refusal to process withdrawal
This is one of the most frustrating parts of online trading scams. In some instances, brokers stop communicating with you. And when they communicate, the customer service team just quotes Terms and Conditions (T&Cs) that even don't correlate with your claims. Other times, they demand additional money to be deposited, so that you can access your gains. In short, they try to complicate the whole process, possibly hoping you will give up.
With that said, there are many highly reputed and reliable brokers in the country. They give the trader his/her dues on time and are always ready to sort-out issues whenever there is a problem.
But if you have had a broker refuse to process your money, never hesitate to seek Winchargeback's recovery services. We leverage our skills to present your case professionally and effectively to the relevant bodies in order to increase your chances to get your money, in no time.
Winchargeback can expedite your money recovery process
When you become an online trading scam victim, you shouldn't sit back and take it? You must look out for yourself. Trading is rewarding. It is good. You can't let one dishonest broker dissuade you from the trading path. Of course, it's almost impossible to invest again after a rip-off. The most viable option after a scam, therefore, would be to get your money back.
At Winchargeback, we specialize in helping victims like you. We understand; most traders facing financial losses have few options in regards to money recovery. While there is plenty of information about fraudsters online, and different platforms where traders can make complaints, there are hardly any reliable fund recovery service providers. Winchargeback seeks to remedy this problem.
Our team is composed of industry experts who know how to get your money or investment back in the shortest time possible. At Winchargeback, we use industry-proven and highly targeted methods which allow us to expose these fraudsters, making us almost unbeatable.
Most importantly, we believe…time is of the essence. Actually, it doesn't matter if your prime objective is prevention or money recovery, lengthy and drawn out integrations are not ideal. Winchargeback solutions are designed to eradicate unnecessary barriers to the recovery process, so you can get your money without delay.
Our success rate is very high and since we commenced operations, we have recovered millions of dollars from these online trading fraudsters. Therefore, if you have been lured in and lost 10,000 USD or more in your binary option/ CFD trading/ crypto dealings, we can help you! At Winchargeback, no funds recovery service is too big for us.
All is not lost. Contact us today and we initiate your money recovery process immediately!
The content profiled on this page is for informational purposes only and should not in any way come across as a recommendation to buy or sell in these securities. You should do your own thorough research before making any investment decisions.
Education feed
Join Telegram
---
Editors' Picks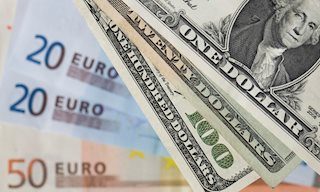 EUR/USD has lost its bullish momentum after having climbed above 1.0570 with the initial reaction to the US data in the American session and retreated toward the mid-1.0500s. On a weekly basis, the pair remains on track to close in positive territory.
EUR/USD News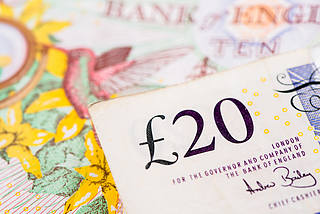 GBP/USD has edged lower following a jump above 1.2300 in the early American session on Friday. The market mood remains upbeat ahead of the weekend with Wall Street's main indexes posting strong daily gains on upbeat US data.
GBP/USD News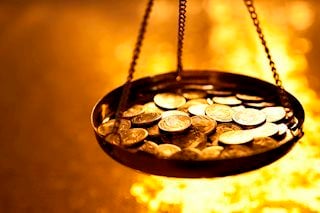 Gold continues to fluctuate below $1,830 on Friday and looks to close the second straight week in negative territory. Fueled by the risk-positive market environment, the benchmark 10-year US Treasury bond yield is up more than 1% on the day, limiting XAU/USD's upside.
Gold News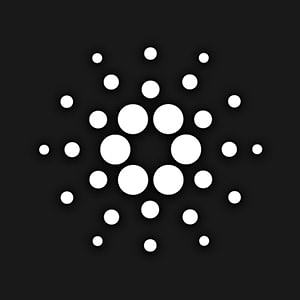 ADA set to close out the week with a gain on the workday trading week and over the weekend? Central banks signaled that the rate hike cycle is ending, meaning less stress and tight conditions for trading, opening up room for some upside potential with Cardano set to pop above $0.55 and test a significant cap.
Read more

Tap into our 20 years Forex trading experience and get ahead of the markets. Maximize our actionable content, be part of our community, and chat with our experts. Join FXStreet Premium today!
BECOME PREMIUM
RECOMMENDED LESSONS
Discover how to make money in forex is easy if you know how the bankers trade!
In the fast moving world of currency markets, it is extremely important for new traders to know the list of important forex news...
Chart patterns are one of the most effective trading tools for a trader. They are pure price-action, and form on the basis of underlying buying and...
The forex industry is recently seeing more and more scams. Here are 7 ways to avoid losing your money in such scams: Forex scams are becoming frequent. Michael Greenberg reports on luxurious expenses, including a submarine bought from the money taken from forex traders. Here's another report of a forex fraud. So, how can we avoid falling in such forex scams?
Trading is exciting. Trading is hard. Trading is extremely hard. Some say that it takes more than 10,000 hours to master. Others believe that trading is the way to quick riches. They might be both wrong. What is important to know that no matter how experienced you are, mistakes will be part of the trading process.
---