Emotions in trading: the #1 account killer - here's how to deal with them [Video]
Markus is a self-made multi-millionaire who was born in Germany. He came to the US in 2002 with $30,000 in his pocket and a dream to become a successful trader.
Over the past 20 years, he traded and invested his way to success in the stock and real estate market, making millions of dollars in the process.
Markus has written three best-selling books about trading and investing that have been translated into multiple languages. His youtube channel with over 4 million views is dedicated to his favorite topic — which is trading stocks and options.
He lives in Austin, TX where he enjoys spending time on the lake watching his kids racing their sailboats.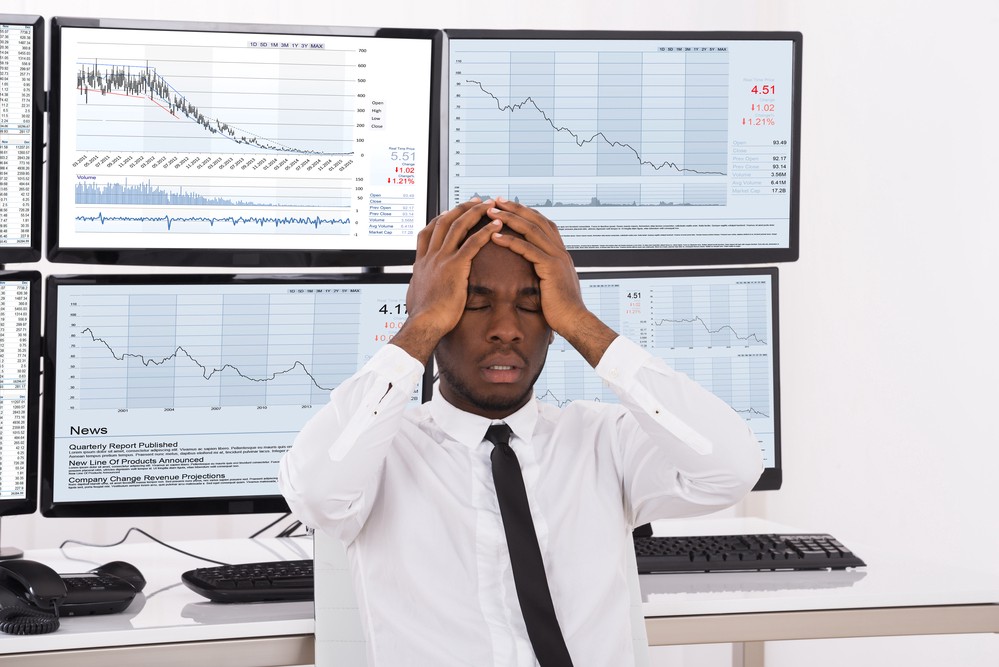 Trading is fun and every trader is happy when their trades move in the right direction, but when a trade goes against you, you will experience a lot of emotions:
Fear, anxiety, regret, doubt, maybe anger…
… and these emotions in trading can lead to some bad decisions that could kill your account.
In this article, I'll show you how to control your emotions in trading so that you become a more relaxed trader.
1. Recognize Your Emotions
When trading, you WILL experience emotions. The main emotions are:
Excitement
Greed
Fear
Anger
Frustration
Let's talk about these emotions and how to deal with them.
Emotion #1: Excitement
When trades are going in your favor, it's natural for you to be excited. We all love to see "green" in the account, but here's the problem with that: when trades are going in your favor, you may be too excited and take on more risk.
I have seen this over and over again, especially when trading "The Wheel" options strategy. During the first few trades, traders are usually very careful. They do a great job in picking the right stocks, then they take a few good trades and their account is up nicely!
All of a sudden, they get overconfident. It seems that the trading system can't lose, and so they increase risk because "things always turn out for the best," but that's when trouble starts.
You're no longer looking for "the best" trades. You feel invincible and want to make as much money in a short amount of time as possible. You start trading with more & more risk, and start choosing stocks that you shouldn't choose.
Here are a few examples:
TLRY, SPCE, WKHS, LABU
The premium is attractive, and you thought: "I'll be fine, and if not, I can fly a rescue mission like Markus usually does," but then you get stuck in a trade, like some of you are.
So please be careful when you experience excitement because it quickly leads to overconfidence, and the markets like to show overconfident traders who's boss!
Emotion #2: Greed
Next on the list of emotions in trading is greed. Greed is okay as long as you don't let it take over your trading.
Here's my P&L: My goal is to make $15,000 per month, and thus far, I have made almost $70,000 in less than 4 months!

I could get greedy now and say, "Why not $20,000 per month? Or $30,000?"
But I am going to keep trading with discipline and make sure that my greed doesn't get the best of me.
Be humble! Be grateful for what the market gives you because if you are greedy and try to squeeze the last penny out of the markets, the markets WILL put you in your place!
Emotion #3: Fear
The next emotion on the list is fear. Fear is a natural human emotion that we all have. In trading, it's easy to let fear take over because you can see your profits diminishing in front of your eyes!
Here's an example of a trader experiencing fear:

Here's the problem with fear: it's a very strong and powerful emotion that has the power to paralyze you, and cause you to have a bad day — a VERY bad day: You're sitting in front of your computer all day staring at the "red" numbers — the unrealized losses.
Your mind goes crazy because you're already thinking about how bad your trading account will be when you realize all these losses.
But what a difference a day can make. Have you ever realized how one day it looks bad, and the next day everything is green again?
Here is what you should do when FEAR takes over:
– Step away from the computer. Shut it down! Go outside. Do something else.
– Take some deep breaths and relax.
– Do not panic, this will cause you more harm than anything else! The market is always changing, it's just out of our control; so instead of panicking, think about what we can control.
Emotion #4: Anger
Next on the list of emotions in trading is anger.
It's easy to get angry at the markets because it's so unpredictable!
You can never tell what is going on and when it will change.
And why are there always losers?
Dang, I should have bought 30 minutes ago… but now the price has gone up again?!
Happened to me yesterday: Every single trade that I entered was timed wrong. I could have gotten a much better fill 30 min later!
But: anger does not get us anywhere. Anger leads to revenge trading, which can lead to catastrophic losses.
Keep in mind:
Markets don't know who you are.
Markets don't care who you are.
Markets don't know if you are in a winning or losing trade.
Markets don't care if you try to push them around.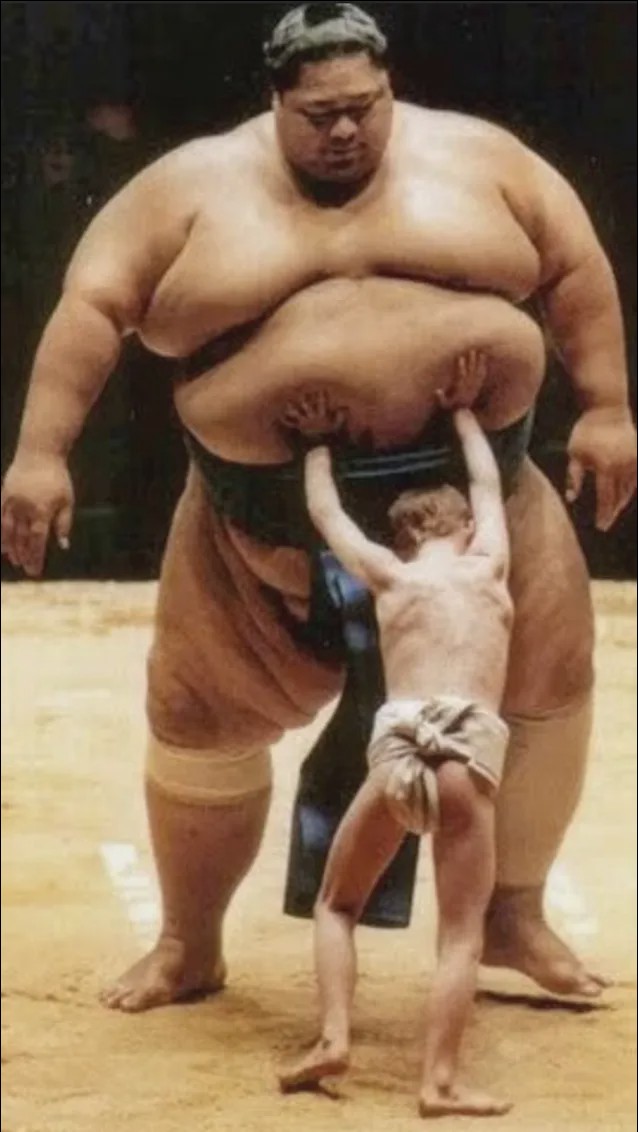 If you try to fight the markets, you'll lose. It's important not to let anger dictate your trades!
Emotion #5: Frustration
The last emotion on our list is frustration.
It's easy to get frustrated with trading for the same reasons that I just mentioned:
You can never tell what is going on and when it will change.
And why are there always losers?
Dang, I should have bought 30 minutes ago… but now the price has gone up again?!
Some people react to these events with anger, others with frustration.
Frustration can lead to impulsive trading, and that's not a good thing.
The best way to deal with frustration is to take some time out from the markets for a few hours or even days until your head clears up.
2. Understand The Effect of Emotions While Trading
In a moment, I'll share a technique with you on how to control these emotions but let's first talk about the effect of emotions on your trading.
It's ok to have feelings. It's ok to feel these emotions — these are HUMAN emotions. The problems start when you ACT on these emotions while trading.
As you have seen, each of these emotions is causing a reaction, and none of them is good. Emotions cause irrational behavior…
… which leads to impulsive decisions,
… which leads to and bad trades,
… that often leads to losses or drawdowns.
Emotions in trading can be the number one account killer, so you MUST be able to control them.
3. Control Your Emotions By using THIS technique
I have been trading for 20 years, and I still feel these emotions. They say you shouldn't have any emotions while trading, and based on my experience, that's not possible! The important thing is to make sure that you don't ACT on your emotions.
So how can you control your emotions?
Stephen Covey said it best in his book "The 7 Habits of Highly Effective People":
Focus on what you CAN control, and don't worry about what you can't control.
Here's an excellent example: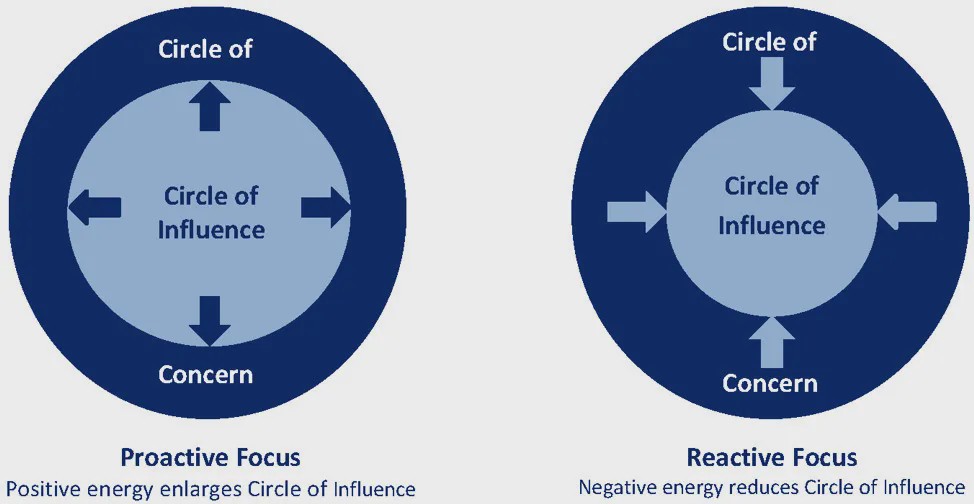 And if you think about it, there are only 2 things you CAN control:
Your Thoughts
Your Actions
You can't control what the markets are doing, you can't control whether Hindenburg Research is releasing a report on a company you're in, you can't control when a big hedge fund gets in trouble and has to dump a bunch of positions, but you can choose how you react.
Let me give you a personal example:
As you know, I am in RIDE.
And the position is MASSIVELY going against me.
I could be angry at short-sellers, especially Hindenburg Research.
I could be frustrated with Lordstowns PR efforts, which suck.
I could look at my unrealized loss every day and fear "What will happen it Lordstown doesn't recover?"
I could have a lot of negative emotions around it, and NOTHING would change — other than me getting bitter, and maybe even depressed.
So I keep following my plan, which is selling more premium.
This week, I will make $1,050 on RIDE, no matter what the price is doing. If it goes up, good. If it goes down… oh well, I can't change that.
I just know THIS:
I won't let emotions dictate my day, and I won't let emotions dictate my trading.
I believe the Serenity Prayer says it best:
"God, grant me the serenity to accept the things I cannot change, courage to change the things I can, and wisdom to know the difference."
Trading Futures, options on futures and retail off-exchange foreign currency transactions involves substantial risk of loss and is not suitable for all investors. You should carefully consider whether trading is suitable for you in light of your circumstances, knowledge, and financial resources. You may lose all or more of your initial investment. The lower the day trade margin, the higher the leverage and riskier the trade. Leverage can work for you as well as against you; it magnifies gains as well as losses. Past performance is not necessarily indicative of future results.
Education feed
---
Editors' Picks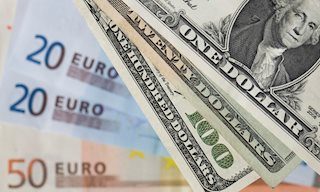 EUR/USD is trading above 1.21, in limited, typical, pre-Federal Reserve trading. Markets await the bank's dot plot and Chair Powell's comments on potential tapering of the Fed's bond-buying scheme.
EUR/USD News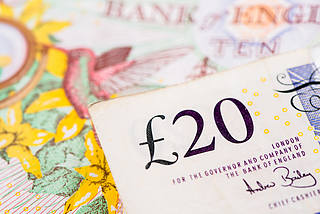 GBP/USD is trading around 1.41, rising after the UK reported an annual inflation rate of 2.1% in May, beating estimates and raising the chances of a BOE rate hike. The focus remains on the Federal Reserve's decision later in the day.
GBP/USD News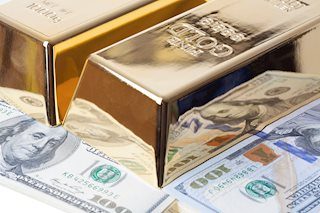 Gold lacked any firm directional bias and remained confined in a narrow trading band through the first half of the European session on Wednesday.
Gold News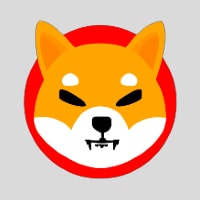 SHIB price faces stiff resistance ahead. Shiba Inu has had a difficult time recovering, suggesting that it may soon face rejection. In the following video, FXStreet's analysts evaluate where SHIB price could be heading next as Shiba Inu gets weaker.
Read more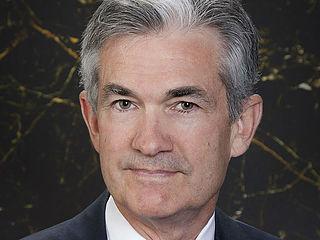 To taper or not to taper? That is the question for markets ahead of the Federal Reserve's all-important June meeting. Fed Chair Powell will likely shoot down any talk of tapering the bank's bond buys. Highly volatile trading could see the greenback first drop.
Read more
RECOMMENDED LESSONS
Discover how to make money in forex is easy if you know how the bankers trade!
In the fast moving world of currency markets, it is extremely important for new traders to know the list of important forex news...
Chart patterns are one of the most effective trading tools for a trader. They are pure price-action, and form on the basis of underlying buying and...
The forex industry is recently seeing more and more scams. Here are 7 ways to avoid losing your money in such scams: Forex scams are becoming frequent. Michael Greenberg reports on luxurious expenses, including a submarine bought from the money taken from forex traders. Here's another report of a forex fraud. So, how can we avoid falling in such forex scams?
Trading is exciting. Trading is hard. Trading is extremely hard. Some say that it takes more than 10,000 hours to master. Others believe that trading is the way to quick riches. They might be both wrong. What is important to know that no matter how experienced you are, mistakes will be part of the trading process.
---