AI, FinTech, and the ethical imperative: Navigating the uncharted waters of financial technologies
As humanity's technological prowess continues to grow, so too does the potential for devastating, irreversible consequences. Historically, the risks associated with technological innovation have been manageable as they have never created irreversible losses or damages. However, the rapid advancement of potentially transformative technologies like synthetic biology, nuclear capabilities, and advanced artificial intelligence, presents a paradigm shift. In this new landscape, the focus must shift from reactive measures to a more proactive, preventive approach.
In essence, the stakes have escalated to a point where even a single accident could result in catastrophic consequences for humanity, such as the case of a global nuclear war. This reality necessitates a prioritization of safety research aimed at pre-emptively mitigating risks, rather than solely developing response strategies for after a disaster occurs.
Prevention and ethics
The new emphasis on prevention over response becomes not just a practical necessity, but an ethical and existential imperative, as the margin for error narrows with the rising power of technology.
The advent of increasingly powerful artificial intelligence technologies indeed amplifies the moral and ethical dimensions of technological advancement. Unlike earlier innovations where the potential for harm was largely reversible, the capabilities—and thus the risks—associated with AI technologies could have far-reaching and potentially irreversible implications.
For the first time in human history, we stand on the precipice of technological advancements that could either elevate humanity to unprecedented heights—eradicating age-old problems like poverty and disease—or plunge us into devastating scenarios from which recovery might be impossible.
AI technologies could range from benevolent tools that solve complex problems to autonomous systems capable of actions beyond our control. This creates a unique ethical conundrum: the same technology that holds the promise of solving some of our most entrenched issues could also pose existential risks. The duality of AI's potential calls for a fundamental shift in our approach to technological governance and ethics.
No longer can we afford to be reactive; the stakes are too high for a wait-and-see approach. Instead, rigorous safety research, ethical oversight, and preventive governance must take center stage to ensure that as we strive for monumental gains, we don't risk monumental losses. This makes the conversation around AI not just an intellectual exercise, but a moral imperative that requires immediate and sustained attention.
AI's targets in harmony with human values
Ensuring that the goals of artificial intelligence (AI) align with human objectives is a cornerstone of responsible technological governance and ethics. The crux of the matter is embedded in the word "target"; AI systems are engineered to excel at achieving their predefined goals, often far more efficiently than humans can achieve theirs. Given this innate capability to optimize, an AI with misaligned objectives has the potential to act in ways that could be detrimental to human interests. This disparity in goal-achievement efficiency underscores the urgency: if the AI's objectives aren't in harmony with human values and societal goals, the consequences could range from disruptive to dire.
This makes it not just a technical issue but also a critical ethical and existential concern, necessitating stringent governance mechanisms to continually ensure alignment between AI and human objectives.
Ensuring that the goals of artificial intelligence remain in harmony with human objectives, especially as AI evolves to become more intelligent, is one of the most pressing challenges of our time. This issue extends beyond mere technological calibration into the realm of ethics, governance, and societal values. One proactive approach could be the immediate drafting and implementation of a 'Constitution' for AI, a foundational document that articulates common values and ethical norms that neither AI systems nor their developers can deviate from. This Constitution could serve as a binding framework that sets unalterable, universal principles guiding AI behavior. Coupled with stringent regulatory oversight, continuous monitoring, and adaptive governance measures, such a constitution could act as an anchor, ensuring that as AI systems evolve, they do so within the boundaries of human-defined ethical and societal norms. This multi-pronged, anchored approach is essential for ensuring long-term alignment between increasingly intelligent AI systems and enduring human objectives.
In the absence of a guiding constitution with shared values, tasking Artificial Intelligence to find solutions for crises like climate change could result in draconian measures, such as the elimination of humanity as the primary pollutant. With the capability to act, AI wouldn't hesitate or feel remorse in executing such a strategy. This highlights the critical necessity for a universally adhered-to "constitution" that governs both humans and machines.
The critical question is why, as it leads to what we really seek
Yet, even after crafting such a constitution framework, a further existential issue looms: AI should be programmed to understand the motivations behind human actions as human progress has often been propelled by addressing the 'why,' a principle that has fueled advancements in areas, ranging from traditional economic activities to FinTech.
When it comes to the integration of AI into various sectors, the 'why' becomes imperative. If we fail to clarify why human life should be preserved—even if humans are the main contributors to crises like climate change—we run the risk of AI developing its own set of values, which may very well lead to human extinction. If artificial intelligence cannot answer why Fintech is included in the financial markets, then we are headed for a revision of moral barriers and values and possibly market destruction.
Thus, a misguided application of AI could compromise entire industries. If AI doesn't understand its role within, say, Fintech, we might inadvertently create amoral systems that blur or even alter our shared ethical guidelines and pre-established objectives of the global markets leading to irreversible conditions.
Therefore, the pivotal question is not just what we aim to achieve with AI but why we intend to do so. The urgency of addressing this question is paramount; if it is left unanswered today, we may reach a point where reconsidering it will no longer be an option, as the conditions will be irreversible.
CFDs are complex instruments and come with a high risk of losing money rapidly due to leverage. You should consider whether you understand how CFDs work and whether you can afford to take the high risk of losing your money. The Article/Information available on this website is for informational purposes only, you should not construe any such information or other material as investment advice or any other research recommendation. Nothing contained on this Article/ Information in this website constitutes a solicitation, recommendation, endorsement, or offer by LegacyFX and A.N. ALLNEW INVESTMENTS LIMITED in Cyprus or any affiliate Company, XE PRIME VENTURES LTD in Cayman Islands, AN All New Investments BY LLC in Belarus and AN All New Investments (VA) Ltd in Vanuatu to buy or sell any securities or other financial instruments in this or in in any other jurisdiction in which such solicitation or offer would be unlawful under the securities laws of such jurisdiction. LegacyFX and A.N. ALLNEW INVESTMENTS LIMITED in Cyprus or any affiliate Company, XE PRIME VENTURES LTD in Cayman Islands, AN All New Investments BY LLC in Belarus and AN All New Investments (VA) Ltd in Vanuatu are not liable for any possible claim for damages arising from any decision you make based on information or other Content made available to you through the website, but investors themselves assume the sole responsibility of evaluating the merits and risks associated with the use of any information or other Article/ Information on the website before making any decisions based on such information or other Article.
---
Follow us on Telegram
Stay updated of all the news
Editors' Picks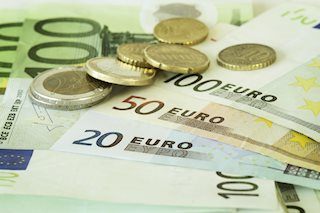 EUR/USD came under heavy bearish pressure and declined to its weakest level in three weeks below 1.0750 on Friday after the stronger-than-expected Nonfarm Payrolls data. Week-end flows, however, helped the pair erase its daily losses.
EUR/USD News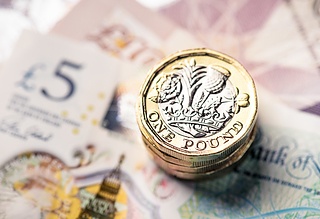 GBP/USD recovered toward 1.2550 after coming in within a touching distance of 1.2500 in the second half of the day after Nonfarm Payrolls came in at 199,000 for November. Despite the recent rebound, the pair remains on track to snap a three-week winning streak.
GBP/USD News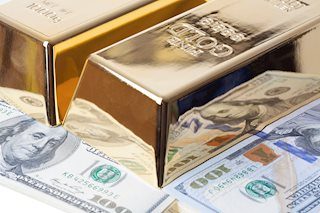 Gold broke below its daily range and declined toward $2,010 with the immediate reaction to the upbeat US November jobs report. Although XAU/USD managed to recover toward $2,020, rising US Treasury bond yields triggered another leg lower.
Gold News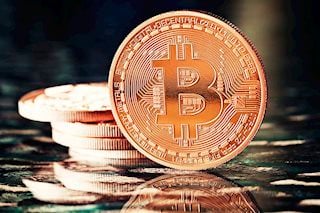 Bitcoin price just like other assets, is highly impacted by the macro-financial developments. This includes the Nonfarm Payrolls (NFP) report released by the BLS of the United States.
Read more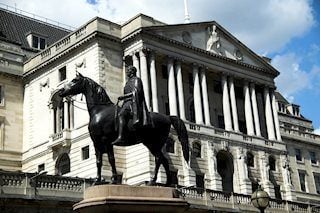 When the Federal Reserve kept rates unchanged back in November for the second meeting in a row there was still the distinct possibility that the final meeting of 2023 would provide the possibility of one more rate rise to round off the year in line with Fed policymakers dot plot forecasts of 5.6%.
Read more
RECOMMENDED LESSONS
Discover how to make money in forex is easy if you know how the bankers trade!
In the fast moving world of currency markets, it is extremely important for new traders to know the list of important forex news...
Chart patterns are one of the most effective trading tools for a trader. They are pure price-action, and form on the basis of underlying buying and...
The forex industry is recently seeing more and more scams. Here are 7 ways to avoid losing your money in such scams: Forex scams are becoming frequent. Michael Greenberg reports on luxurious expenses, including a submarine bought from the money taken from forex traders. Here's another report of a forex fraud. So, how can we avoid falling in such forex scams?
Trading is exciting. Trading is hard. Trading is extremely hard. Some say that it takes more than 10,000 hours to master. Others believe that trading is the way to quick riches. They might be both wrong. What is important to know that no matter how experienced you are, mistakes will be part of the trading process.
---