3 Reasons Why Traders Lose
The main preoccupation of people interested in Forex market is to find out why the major part of traders ultimately loses money. The research normally shows that each month only 20-30 percent of retail traders gain profit. But what is the reason that retail traders end up losing money? A number of attempts are made to find the exact answer of this question and here we'll discuss the most obvious reasons.

1. Excessive Leverage

In Forex or CFD trading different brokerage companies offer their clients certain amount of leverage. The higher is the extent of leverage the more profit traders are inclined to get. For instance, if a trader is offered a leverage by 500:1 ratio he has a chance to start trade let's say by depositing 5$ and take a position worth $2,500. This attracts most traders and even those with limited funds at their disposal.

Now what is dangerous here? Together with the increase of profit the risk of sustaining losses also increases. Do you imagine the situation when the market may move against you? Unfortunately, not all the traders are found to be careful and most of them think by only gaining as much as possible. However if each trader accepts and uses the leverage of 100:1, even in case of unsuccessful trade the loss wouldn't be so high. Do not use excessive leverage in order to trade huge positions; this is the number one reason why traders fail.

2. Lack of Deep Knowledge and Experience

The failure in any sphere firstly comes from unawareness and surface knowledge. Listening to how others have reached success and being attracted by their experience is not enough to gain achievements. It seems to most people that Forex trading is the most efficient way to get rich quickly as they have heard of the impressive returns made by trading. They think that knowing all that is quite enough to start trading and instead of scrutinizing the market first they open real account. Never rush into trading immediately unless you have learnt what Forex is and got experience on demo account. Nowadays you can find hundreds of Forex e-books or other Internet resources where you can learn trading and find answers to all your questions.

3. Forex Trading is Complicated

Forex market is actually very complicated to understand completely. Moreover, as statistics has shown it is tougher than other forms of trading. This suggests that not many people can succeed in financial markets. If you are not sure whether trading is for you or you have some questions you had better apply for independent advice.

Conclusion

The only way of reaching perfection is learning and deeply understanding of what you do. Be well informed and the success is yours.
Education feed
---
Editors' Picks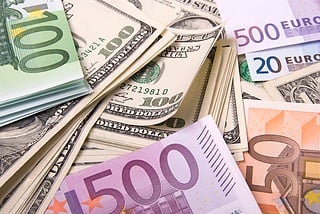 EUR/USD has tumbled below 1.17, hitting the lowest since August 20 as Europe struggles with soaring gas prices and China suffers power cuts. ECB President Lagarde said the economy needs help. Fed Chair Powell is set to and US Consumer Confidence is also eyed.
EUR/USD News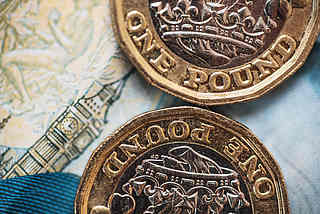 GBP/USD has plunged under 1.36, the lowest in 10 weeks. Markets are in a sour mood as China suffers from power outages. The British army is on standby to mitigate fuel shortages. The pound ignores the hawkish comments from BOE Governor Bailey.
GBP/USD News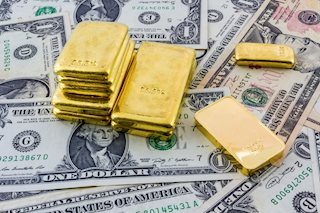 Gold is off the lows but remains vulnerable amid the underlying narrative the Fed could announce a sooner-than-expected rate hike, as the TIPS market has also started pricing in higher future inflation.
Gold News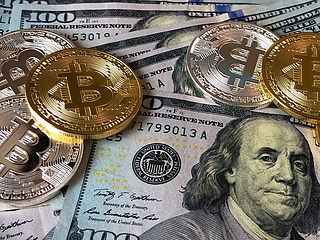 Bitcoin price shows signs of bullish breakout as it traverses a falling wedge. Ethereum price also displays an optimistic outlook as it forms a descending parallel channel.
Read more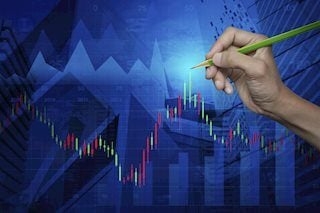 Apple stock (AAPL) took the rise in bond yields poorly on Monday as tech stocks and the Nasdaq suffered disproportionally. The Nasdaq closed the worst performing index of the day -0.81% while the Dow was actually positive and the S&P 500 lost just over a quarter of a percent.
Read more
RECOMMENDED LESSONS
Discover how to make money in forex is easy if you know how the bankers trade!
In the fast moving world of currency markets, it is extremely important for new traders to know the list of important forex news...
Chart patterns are one of the most effective trading tools for a trader. They are pure price-action, and form on the basis of underlying buying and...
The forex industry is recently seeing more and more scams. Here are 7 ways to avoid losing your money in such scams: Forex scams are becoming frequent. Michael Greenberg reports on luxurious expenses, including a submarine bought from the money taken from forex traders. Here's another report of a forex fraud. So, how can we avoid falling in such forex scams?
Trading is exciting. Trading is hard. Trading is extremely hard. Some say that it takes more than 10,000 hours to master. Others believe that trading is the way to quick riches. They might be both wrong. What is important to know that no matter how experienced you are, mistakes will be part of the trading process.
---