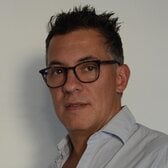 Pablo Piovano
Senior Analyst and Editor FXStreet
Thanks for following this author!
At the start of each trading session, you will receive an email with the author's new posts.
You've unfollowed this author.
You won't receive any more email notifications from this author.
---
Short Bio
Born and bred in Argentina, Pablo has been carrying on with his passion for FX markets and trading since his first college years. Pablo worked as an Economist in banks and brokerage firms in Buenos Aires, always involved in financial advice, asset allocation as well as portfolio management regarding the stock markets. Pablo also worked as an independent Financial Advisor and Economic Consultant for private clients. He moved to Europe in 2004 and kept working as Financial Advisor and Consultant until he joined FXStreet in October 2011.
Current work at FXStreet
Pablo works as a Senior Analyst and Editor mainly in the European trading hours. He says FXStreet gave him "the unique opportunity to merge my passions for writing and economics." Pablo writes predominantly for the English website, where he covers daily news, some commodities and FX futures markets, as well as writing a weekly report on speculative positioning. In addition, Pablo also writes a daily column in the Spanish website analyzing the main EUR/USD developments. Occasionally, he also likes to write articles about Spanish politics and macroeconomics.
Educational background
Pablo graduated with a Bachelor in Economics from Universidad Nacional de Rosario (Argentina) in 1996.