US Economic Forecast 2017: It's been emotional... and Trump hasn't even been inaugurated yet
Well, markets are forward looking, but that doesn't mean they get it right much of the time. Leading into the election, no-one, and if you say otherwise you might be telling a little fib, had been positioned for what was to follow Trump's victory.
Trump was the outsider, but it soon came apparent that indeed he was "the one" of two evils that the majority of Americans saw as a solution to all their problems delivered to them by the previous and blue president, Barack Obama.
What Obama didn't get right
While Obama has been a popular figurehead, the 44th President of the United States with a true American story and white-collar values from the heartland of a middle-class upbringing, he has actually been criticised on many of his policies and indeed the US population was heavily divided - describing him as a good man and leader, indeed a commandeering and inspiring speaker, but actually outright incompetent.
Some of the main topics that Obama was criticized upon from Americans have been from healthcare to how he handled climate change, while those on the right, his critics tended to think the administration's proposals were expensive and overwrought. Then, looking to jobs and his economic policies, while somewhat better than GW Bush perhaps, Obama actually stoked controversy after he suggested to an audience of Argentinian youth earlier in the year that there was no great difference between communism and capitalism and that they should just "choose from what works".
Obama falls well behind President Bill Clinton and President Ronald Reagan in terms of job creation in the US economy, with many people that have left the workforce altogether on Obama's watch. In fact, a clear majority of respondents to various polls have thought that Obama's policies were taking the country in the wrong direction altogether.
At the point when looking to Obama's outside approaches, a lion's share had objected to the way Obama has taken care of the nation's association with Iran and many doubt Iran to respect the latest nuclear arrangement over the long haul, and conceivably scheming moves, for example, with Iran requesting to be paid in Euros, rather than in dollars certainly don't help the discernment.
Then, when we look at terrorism, the vast majority of US citizens are living in fear of another imminent attack on US soil, believing ISIS terrorists are currently in the U.S. Despite Obama earning a big victory during his first term when they supposedly took out Osama bin Laden, America has gradually turned against Obama thereafter due to the ongoing war in Iraq and how they left the nation in a mess, allowing for ISIS to rise up and get involved in a civil war in Syria. In fact, most Americans no longer want the U.S. to be international peacekeepers. Instead, Americans have leaned toward caution, preferring to focus on problems at home. A very large majority opposed allowing refugees from Syria to seek asylum in the United States. Then Trump came along and the rest is - history - nope, it is going to be horrible...
We can not necessarily blame Trump for what is to follow, well, not yet anyway. The US economy and the problems around the world were in harness for a long time before Trump turned up - he is the one who is likely going to have to finally deal with it all during his term(s), such as the national debt of the United States. In fact, according to economist Harry Dent who we recently interviewed described as the main internal problem that must be tackled above all else. Watch that interview here:
"Viva la revolución"!
We all know by now that Trump was, at the time, the anti-establishment vote, in a world where globalization is on the decrease and protectionism on the increase. Ironically, the very same hyperventilating and angered liberals are the very people that put him where he is today in fact, when they pushed for a corrupt Clinton administration, choosing an insider, surrounded and funded by Wall Street bankers, the status quo, when the nation was shouting for a pariah - instead the Democrats selected a technocrat who offered her solutions like simply oiling the cogs when the nation actually wanted to take a heavy hammer to the machine.
The media campaign also totally backfired on them. All Trump had to do was articulate the frustrations of ordinary Americans, which indeed he managed to do and he did it very well - you could hear the chants of the Brexiteers and all those (a French majority) waiting to vote for Marine Le Pen - the person whose surge in the past few years has been most equated to the French populist revolt - "Viva la revolución"!
Things being what they are, in our current reality where we are seeing an ascent of worldwide populism, contracting globalization and shrinking world exchange in trade, how very much set is Trump going to be in actualizing a hefty portion of his guarantees all through his first term?
What can Trump realistically pull off in 2017?
All things considered, he wants to trade less with whatever is left of the world (globalisation in decline), and in spite of his protectionist position, it would appear that there will be less exchange at any rate as developing/emerging markets begin to suffer about a more grounded dollar, along with China's economy perpetually blowing bubbles, as well with "loco" Central Bank approaches and continuous currency wars - In other words, a zero aggregate 'amusement', however, one where everybody loses out in the currency wars, only to be sharing a mess of nothing as the end result. Be that as it may, truly, we should probably take a gander at Trump's 100 first days proposition and perceive how practically it can be accomplished first and foremost.
Without a doubt, Trump has an exceptionally yearning plan for his initial 100 days in office, from immigration and national security, trade, energy, regulation and change of ethics that all have been proposed - a motivation that may be hard to achieve totally, despite for a man known for his swagger and allegory, Trump will surely have a full work area of paperwork in the oval to go through - so he better get a respectable arrangement of authoritative attitudes created in time before the 20th January and his inauguration.
Be that as it may, it doesn't mean he can't get a noteworthy bit of his inspiration done in the underlying 3-1/3 months of his initial four-year term. As per Investor's Business Daily's (IBD's) 's perception, he has around 27 things that he needs to accomplish. An expensive part of these, for instance, confining unlawful development and building a divider on the periphery with Mexico (The Wall), are immovably related. Still, Congress may not move as quick as Trump may need, paying little heed to the Republicans' lion's partake in both spots of Congress, who by design are a slow moving establishment anyway - many of the reforms may take years to pass through Congress.
The president-elect presented a progression of "executive actions" he plans to take following Jan. 20, 2017. Right off the bat, a number of Obama approaches of what the GOP don't care for can be changed or wiped out actually by the stroke of a pen, such as from the Dodd-Frank financial reform law to tax reform or the Environmental Protection Agency's employment murdering CO2 controls. What can't be abolished in day one can be de-funded, something for which spending compromise appears to be particularly suited.
Here are a number of policies that he can start working on right away, but still all will take time:
1) Immigration
"I will direct the Department of Labor to investigate all abuses of visa programs that undercut the American worker," Trump said." While many have taken him quite literally, of course, when he said he would build a wall and make Mexico pay for it, they will obviously pay for it indirectly, not literally. But what's more important is that contrary to fears fanned by media reports, Trump is very unlikely to order mass deportations for illegal immigrants and instead, he could easily just offer limited legalization for most of those who are already living in the US, which would let them continue working but not grant them full citizenship.
2) Repeal And Replace ObamaCare
It's a lot more complicated than Trump probably realized, but Trump is likely to replace an extremely complicated Obama care to something more inclusive, but again, it is complicated and after meeting with Obama, he seems to have changed his tune somewhat - he is now hedging some of his original points to health care with.
The main thing here is that there are many citizens that can't afford Obama care and many who still don't have protection. Congress and Trump are probably going to think up a voucher-like program that gives individuals a chance to purchase the scope they need, not what the legislature obliges them to have. Trump additionally is looking for some sort of ensured issue, so that individuals with previous conditions can't be turned down. However, one of the other main issues here is that Affordable Care Act (ACA) is subsidizing, either partially or completely, twenty-five million people and rising premiums for those people would mean that within a few years that could add $200 billion to the deficit. However, Trump's plan is to allow full competition in this market, so that insurance costs will go down and consumer satisfaction will go up. There are a number of reforms proposed and others that might be considered if they serve to lower costs, remove uncertainty and provide financial security for all Americans.
3) Trade
This is a big one, and a very dangerous proposal - a war that Trump may actually lose, costing millions of jobs in the first instance. The President-Elect announced that he plans to issue a "notification of intent" to withdraw the States from the Trans-Pacific Partnership, calling it a "potential disaster." "Instead," he said," We will negotiate fair, bilateral trade deals that bring jobs and industry back to American shores." The U.S. is already on tenterhooks with China and indeed it is a war that China will likely win anyway considering its advancements on the rest of the world, recent entry to the IMF's SDR as a part of China's de-dollarization strategy, while buying and hoarding huge volumes of Gold as a hedge against inflation (dollar losing purchasing power) and rising global yields.
A trade war works both ways and America is not its exclusive exchanging accomplice - The United States assimilates just 16 percent of Chinese exports and a clump of Boeing requests could be supplanted via Airbus, for example. Likewise, U.S. auto and iPhone deals in China would endure a misfortune - China could compel an end in iPhone generation at little cost to itself, while Apple would confront a profoundly troublesome, costly push to move creation somewhere else. U.S. soybean ( an immense rate to US GDP Q3 upgrades in 2016) and maize imports could be ended. Moreover, Washington would be cast as the villain in such a fight and, after all, who wouldn't back the underdog or goliath against the giant? By turning inward - a move already reinforced by the rejection of the Trans-Pacific Partnership - the United States appears to have little to offer the rest of the world and could find itself isolated and up shi$-creek without a paddle if it is not careful.
4) Reform taxes
That old chestnut hey?
But is it conceivable in the initial 100 days or even at all likely? Yes and no ...
Trump has sketched out an arrangement that he claims will develop the economy by 4% a year and include 25 million occupations over 10 years when combined with trade reforms.
Trump's arrangement cuts taxes in all cases, right across the board and makes only three expense sections rather than the present seven, while significantly streamlining the tax forms. He would slice the business charge rate from the current 35% to 15%, while additionally wiping out the home expense, a most loved proposition of private company proprietors and ranchers who need to pass on their prosperity to their youngsters.
The arrangement additionally puts a one-time 10% duty rate on the repatriation of cash now stashed abroad by partnerships as held profit. That cash, which some gauge as high as $2 trillion, may reserve Trump's arranged $1 trillion infrastructure spending.
5) Name A New Supreme Court Justice
Last summer, Trump put forth a list of some 25 candidates for judgeships after the death of Antonin Scalia this year - the Supreme Court has been operating one short of the usual nine justices. The GOP could be naming a conservative to the Supreme Court.
Summary - headed for QE4 no matter what
Besides these policy changes, of which I personally have mixed opinions upon, the biggest concern to me are the counterproductive fiscal actions Trump is proposing while the US national debt continues to skyrocket in an era of a strong dollar, rising inflation and interest rates. Where exactly is all the money going to come from, if the taxes are cut, who else is going to find the fiscal stimulus - the Fed? And how will they do that, well, through QE4 of course!
In other words, the debt-to-GDP ratios will be increased and will further depress growth, thereby causing interest rates to move lower, not higher and of course pension funds will default, something that economists like Martin Armstrong and I have discussed over a pre-election day panel held at FXStreet, of which you can still view here:
However, it is very evident that the market is not waking up to such concerns just yet, and the dollar will remain strong on the basis of Trump's economic policies that are likely to tilt toward free markets, which the market thinks will boost growth, jobs, incomes and equity values - but for how long? Well, so long as their remains a world shortage of dollars, to the tune of 10 trillion in offshore debt, the dollar will remain strong, but it is something that the US want to move away from and are indeed discussing with the IMF - How to move the dollar away to being the world's reserve currency so that the US don't have to worry about other nations problems but their own?
Trump: productivity and potential growth? - Nomura
Ultimately, analysts at Nomura explained that the success of Trump's policies in raising economic growth and incomes will depend, importantly, on the degree to which those policies boost productivity.
Information on these pages contains forward-looking statements that involve risks and uncertainties. Markets and instruments profiled on this page are for informational purposes only and should not in any way come across as a recommendation to buy or sell in these assets. You should do your own thorough research before making any investment decisions. FXStreet does not in any way guarantee that this information is free from mistakes, errors, or material misstatements. It also does not guarantee that this information is of a timely nature. Investing in Open Markets involves a great deal of risk, including the loss of all or a portion of your investment, as well as emotional distress. All risks, losses and costs associated with investing, including total loss of principal, are your responsibility. The views and opinions expressed in this article are those of the authors and do not necessarily reflect the official policy or position of FXStreet nor its advertisers. The author will not be held responsible for information that is found at the end of links posted on this page.
If not otherwise explicitly mentioned in the body of the article, at the time of writing, the author has no position in any stock mentioned in this article and no business relationship with any company mentioned. The author has not received compensation for writing this article, other than from FXStreet.
FXStreet and the author do not provide personalized recommendations. The author makes no representations as to the accuracy, completeness, or suitability of this information. FXStreet and the author will not be liable for any errors, omissions or any losses, injuries or damages arising from this information and its display or use. Errors and omissions excepted.
The author and FXStreet are not registered investment advisors and nothing in this article is intended to be investment advice.
Feed news
Join Telegram
---
Recommended Content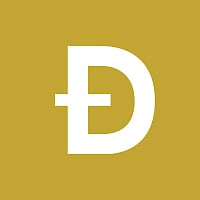 Dogecoin price is at the cusp of saying goodbye to $0.10 as the price is set to drop another leg lower in the coming week after DOGE price consolidated below that same $0.10. With such a move, losses would sum up to 55% of depreciation.
Read more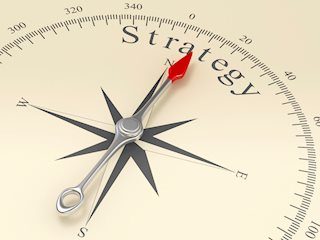 The end of the bear market may not be in sight, but the US -led stock market sell off could slow down. Does technical analysis even matter anymore? For the last 20 plus years, we could, with a bit of luck and central bank support, predict where markets would fall to on any given sell off.
Read more
---