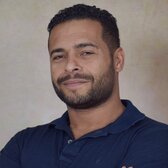 Ross J Burland
Senior Analysts and Editor FXStreet
Thanks for following this author!
At the start of each trading session, you will receive an email with the author's new posts.
You've unfollowed this author.
You won't receive any more email notifications from this author.
---
Short Bio
Ross J Burland, born in England, UK, is a sportsman at heart. He played Rugby and Judo for his county, Kent and the South East of England Rugby team. However, disappointments set in early through injuries and his avenues to a professional career in playing sports were cut short. Beaten but not down, he then took that competitive edge over to the world of financial markets and started what was to turn out to be a successful career in the forex market. Starting out in the City of London in 2001, Ross has worked in various roles across the facets of the industry.
Current work at FXStreet
Ross is a Senior Analyst at FXStreet. He specializes in price action, market structure, and technical analysis. Ross also keeps the readership updated on macro fundamentals that matter across commodities, indices, the money markets and FX. He writes actionable articles when he spots trading opportunities that fit his trading style. Ross covers the mid-New York and early-mid Asian sessions. You can find his articles in the News and Analysis feeds.
Previous financial experience
Ross started his financial markets career working as Corporate Sales and Junior Dealer (an FSA qualified investment advisor) for Sucden (UK) Ltd. He also worked in the market-making desk on the Institutional spot FX market. Ross then worked for Investec Bank in the Corporate Treasury Management and Specialised Finance department. He has also worked as an FX dealer for ODL Securities Ltd, and as a Corporate FX desk manager for Rational FX.
Educational background
"Securities Institute – Regulations & Derivatives
FSA Qualified Investment Advisor"
Top content
Notable media appearances
Ross has contributed for top-tier financial outlets like Bloomberg or CNBC, while also appearing at popular FX shows from Dukascopy TV.
"Featured quote"
Trading doesn't just reveal your character, it also builds it if you stay in the game long enough.
Extra-curricular activities
Ross is active in the community where he lives, Lake Atitlan, Guatemala, and in Central America. He manages a local football team, Los Cuates FC. Ross also established and ran a coordinating role between local and international NGO's, working alongside the Bomberos and the local government during the COVID pandemic crisis, ensuring that aid gets to the families who are most in need.