Market Comment | All eyes on trade talks
Market risk appetite improved, although volatility remains ahead of the trade talks conclusion. There has been confusing news-flow since yesterday, with China offering to buy more U.S. agricultural goods if the U.S. refuses to hike tariffs, while the U.S. might include some commitment in terms of the exchange rate in the deal. Separately, U.S. President Trump said he will meet China Vice Premier Liu He tomorrow.
On the data front, U.S. core CPI undershot estimates in September (0.1% MoM, consensus 0.2% MoM, previous 0.3% MoM). Meanwhile, U.S. employment showed some resilience as its jobless claims fell more than expected. In Europe, French industrial production fell unexpectedly in August (-0.9% MoM, consensus 0.3% MoM, previous 0.3% MoM), alongside British industrial production (-0.6% MoM, consensus 0.1% MoM, previous 0.1% MoM).
Both the Fed and ECB minutes of their September meetings had a mute impact on markets. The Fed's minutes suggested that only a minority is expecting a further easing, while market expectations of a Fed rate cut by the end of this month hover at around 75%. Moreover, there was a long debate regarding the inflation framework, and certain consensus is building around the adoption of and average inflation target. There was practically no debate regarding the optimal level of bank balance sheet. Yield on sovereign bonds soared on hopes of a limited U.S.-China trade deal, especially the backend yields (both 10Y UST and German bond yields +8bps). UK bonds led the losses with the 10Y yield dropping significantly by 13bps driven by trade and Brexit deal optimism, while peripheral risk premia were flat.
he dollar weakened (DXY index -0.4%), while the yuan appreciated against the USD (+0.2%) amid the potential currency pact between the U.S. and China. The JPY underperformed its G10 peers and the euro gained (+0.4%) despite weak industrial production data in the Eurozone. The sterling jumped (+1.4%) on prospects of a deal between the two leaders of the UK and Ireland. Elsewhere, EM currencies benefited from a better market risk appetite with the TRY leading the gains (+0.8%) In commodities, gold prices declined (-0.7%), whereas oil prices extended yesterday's gains (Brent +0.7%), despite US crude oil inventories declined less than expected last week.
Global equities recovered from recent losses (both S&P 500 and EuroStoxx 50 +0.9%), especially cyclical sectors with the banking sector rising 2.5% on average.
En ningún caso BBVA será responsable de las pérdidas, daños o perjuicios de cualquier tipo que surjan por acceder y usar el website, incluyéndose, pero no limitándose, a los producidos en los sistemas informáticos o los provocados por la introducción de virus y/o ataques informáticos. BBVA tampoco será responsable de los daños que pudieran sufrir los usuarios por un uso inadecuado de este website y, en modo alguno, de las caídas, interrupciones, ausencia o defecto en las telecomunicaciones.
Analysis feed
---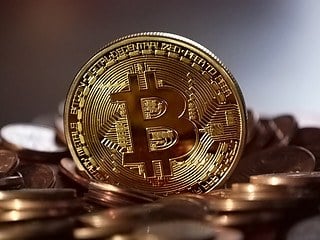 The Libra project led by Facebook remains on track despite the first defections. Those who have abandoned the project are mostly payment gateways. Bitcoin's lack of tone weighs on Ethereum's mood.
Read more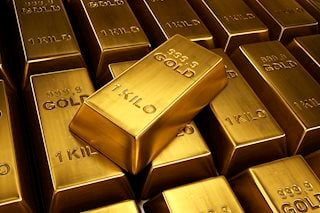 The troy ounce of the precious metal continued to weaken in USD terms in the American trading hours as markets cheered reports claiming that the European Union (EU) and the United Kingdom (UK) are closing in on a draft Brexit deal that could be announced before the end of the day on Tuesday.
Gold News
---