The data driven approach to explosive stock market returns
You need to be logged in to view this content.
Summary
The stock market is the largest engine for wealth creation across the globe. There are more millionaires created in this market than anywhere else and last year alone over a million millionaires were created in the US stock market alone.
In this webinar Alex is going to show you the approach he uses to consistently pick stocks and ETFs that outperform the market. There is a fantastic opportunity on the horizon and with the strategy you will learn on the webinar you will put yourself in a great position to take full advantage of the opportunity so that you can achieve your financial freedom goals quicker.
---
Follow us on Telegram
Stay updated of all the news
Latest Live Videos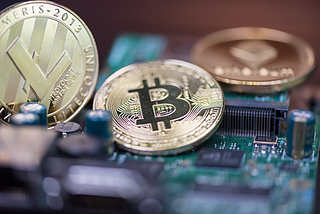 The Bitcoin-based BRC-20 meme coin, which had people confused as being an actual valuable token, is now slowly creeping up to that status. ORDI price rise over the past couple of days has been astonishing, and with BTC driving the price and crossing $44,000, ORDI is also gaining rapidly. But not for long.
Read more

For the last three trading sessions, the dollar index has been crossing up and down the 200-day moving average every day. All in all, the flirting with this level has been going on for more than three weeks, during which neither bulls nor bears were able to form a stable trend.
Read more
---