Which Time Frame Should I Trade?
Did you ever wonder "Which time frame should I trade?" or "Why I am successful in a certain time frame and not on another one?"
Let's start with the Lower Time frame
So what is a low time frame?
We generally include everything from the 15-minute to the 1-minute chart as a low time frame.
Trading a lower time frame allows you to find a lot of trades every week or even every day. Everything is faster, and the trade setup you are looking for is present more often.
How does a lower time frame trader trade?
Because each movement is so fast, the lower time frame trader will stay in front of his monitor during the entire trade.
He or she will start the day looking at the opportunities for the day, and whenever he or she will enter a trade, he/she will be monitoring every movement of the chart. Once the trader enters a trade, the movements can be fast, so the trader has to be ready for every scenario. Shorter time to make a decision may lead to decisions that are not as good. Stress is a major factor on the lower time frames.
Everything has to be planned:
- What will I do if my trade doesn't take off?
- What will I do if the buyers/sellers cannot break this resistance/support?
- When will I extract some money?
- What will I do if the trade starts going in the correct direction, and spike back at my entry?
- Etc
Whatever happens, the trader will have a plan and execute it. This is vital in a lower time frame, where emotions and stress can take the lead very fast.
What are the pros and cons of a smaller time frame?
Pros:
- Fast results, within an hour, you will know if your analysis was correct or not
- More opportunities every day and week
- By trading often, you will have more practice (however a good post analysis is required to progress, and learn from your mistakes)
Cons:
- Be careful of the spread
Your stop can be a few pips only, so it can be easily hittable. Also, your spread can easily eat 20 to 30 % of your profits. Which means you need to have a high win percentage.
- Avoid news events
During news events, your spread can become very big, such as 20 pips. When you have a 5 pip stop loss, this spread can be devastating. So try to avoid the news, or make sure to adapt your stop loss on these occasions.
- Psychology plays a very important role
When a candle moves fast, your emotions can take the lead very fast. And you can enter or exit a trade based on emotions, and not based on your analysis.
What about the Higher Timeframe?
What is a higher time frame?
We generally include everything above the 1-hour time frame, so from the 1-hour charts, all the way until the daily, even weekly chart.
In a high time frame, the movements are slow, this gives you time to look at your chart and analyse the market correctly before entering your trade.
How does a higher time frame trader trade?
A high time frame trader will look at his charts, and see what is happening in the market. With his price action knowledge, he will know if any trade will be ready soon, or if he/she has times before entering a trade.
Most of the time a trade can take hours, or even days before getting ready. For this reason, a higher time frame trader will keep note of all the trades he or she is looking at, and in how many hours he/she will have to come back to the trade, to see if it evolved as expected.
In a higher time frame, the average pip amount of a trade can be very high. Your trade can run for hundreds of pips.
To move the market that far, you will often need the help of some events, such as news. This is why it is important for a high time frame trader to see if any news will be held at the time he/she is looking to enter a trade (you can use an Economic Calendar, such as this one, by Forex Factory). There is no need to understand the news. A higher time frame trader will base the direction and entry on price action, just like the lower time frame trader.
What are the pros and cons of a high time frame?
Pros:
- Slow movements
You will have time to analyse your charts before entering a trade
- No need to stay in front of your charts
You can look at the upcoming trades of the day/week. If you trade is not ready, you know that you have a few candles (so a few hours/days) to go before your trade activates.
- Emotions
Your trade will move slowly, this will avoid you to get too emotional and jump in a trade that is not ready.
- Spread
In the high time frame, the moving average is bigger, so your stop loss will be big. The spread will have less impact on your trade and on your profit.
Cons:
- Fewer trades per week
- Patience for your entry is a key
- Need for News events
Which Timeframe will be good for you?
You will prefer a small time frame if you:
- Can stay in front of your charts during a few hours, at an opening session (London, US, Sydney or Tokyo)
- Have a very good understanding of price action
- Are not evolved too emotionally at every candle's movement
- Like to have fast results
- Have a broker that allows you to have small stop losses (low spread)
You will prefer high time frame if you:
- Are working or do not have time to stay for hours in front of your charts
- Are patient, and like to have time to analyse fully your chart before entering a trade
- Just started trading and are learning about Price Action
- Want to invest slowly your capital (works for weekly charts)
- Like to trade around news events
The Last Tip:
We recommend to always try trading the different time frames on a demo account, this is the best way to know which one is the best for you ;)
Any opinions, news, research, analyses, prices, or other information contained on this website is provided as general market commentary, and does not constitute investment advice. Urbanforex will not accept liability for any loss or damage, including without limitation to, any loss of profit, which may arise directly or indirectly from use of or reliance on such information.<7p>
Education feed
---
Editors' Picks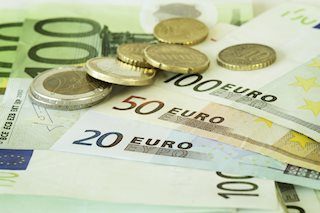 EUR/USD seesaws around 1.1320-25 during early Wednesday morning in Asia, having dropped the most in 12 days the previous day. The major currency pair's slump on Tuesday dragged MACD towards teasing the bears while breaking a two-month-long resistance-turned-support area of around 1.1380-85.
EUR/USD News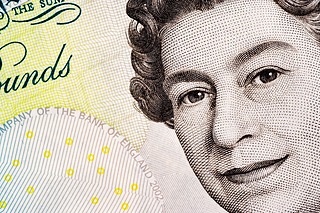 GBP/USD bulls could start to engage at a discount. Bulls will be looking for a break into fresh highs on the daily chart. The price was under pressure and the US dollar flexed its muscles in overnight trade, sending cable down a notch.
GBP/USD News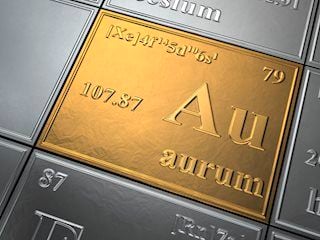 Gold prices keep the bounce off weekly low at around $1,815, up 0.05% intraday during Wednesday's Asian session. Virus woes escalate and so do geopolitical tensions concerning Russia-Ukraine, suggesting safe-havens to stay firmer.
Gold News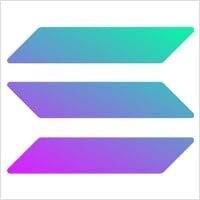 Solana price continues to face some strong technically and fundamentally bearish scenarios. In addition, concerns about Solana's network stability and scalability remain. Those concerns continue to weigh in on the bearish price action ahead.
Read more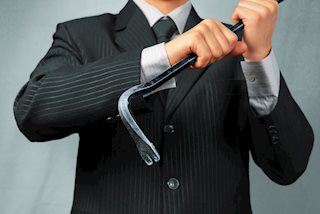 Why do market-makers provide high leverage? Given that a high percentage of forex traders lose money, do these brokers take advantage of traders' risk? Or do brokers pass the orders to the interbank network and make money off of spreads? Here are a few answers.
Read more
RECOMMENDED LESSONS
Discover how to make money in forex is easy if you know how the bankers trade!
In the fast moving world of currency markets, it is extremely important for new traders to know the list of important forex news...
Chart patterns are one of the most effective trading tools for a trader. They are pure price-action, and form on the basis of underlying buying and...
The forex industry is recently seeing more and more scams. Here are 7 ways to avoid losing your money in such scams: Forex scams are becoming frequent. Michael Greenberg reports on luxurious expenses, including a submarine bought from the money taken from forex traders. Here's another report of a forex fraud. So, how can we avoid falling in such forex scams?
Trading is exciting. Trading is hard. Trading is extremely hard. Some say that it takes more than 10,000 hours to master. Others believe that trading is the way to quick riches. They might be both wrong. What is important to know that no matter how experienced you are, mistakes will be part of the trading process.
---