What is a Bear Trap on the Stock Market?
There are many dangers inherently found when investing or trading in the equity markets. But what increases your risk is not knowing how to identify or avoid the many traps purposely set up to take your money. One such trap is the Bear Trap in Stocks.
Markets move higher because of an imbalance between buying and selling pressure. For example, when there are a lot of people wanting to buy but no sellers to match them at the current price. In this instance, to attract sellers, the buyers will raise their bids, (the price they are willing to pay for the stock). The higher price is likely to attract sellers to meet the demand.
The problem is that when anyone buys a stock, they automatically become selling pressure on that stock. Remember, once you own a stock, you only profit from it once you sell it (unless you earn dividends on the stock). So, if too many people buy the stock, it will diminish the buying pressure and increase the potential selling pressure.
What is a Bear Trap?
In order to create more demand and get the prices of stocks to move higher, institutions need to shake out the amateur/novice traders. They do this by pushing prices lower to make it seem like the stock or the markets are becoming bearish. The fear of losing their small profits, or of losing money in general, will force the novices into selling their stocks. Once a trader has been stopped out or tricked into selling their stock, they will frequently jump back in if they see the prices moving upwards beyond the price that they had originally bought in. This, in turn, creates more demand and drives the prices higher just as the institutions wanted.
When to Expect a Bear Trap
Institutions buy stocks at wholesale prices, usually after they drop. This will cause downtrends to reverse and markets to rise. This is the best time to buy, but many amateur and novice investors and traders wait and buy once they see that prices are already bullish. Worse yet, many people are taught to buy breakouts and chase price as it moves higher. This signals to the institutions that it may be time to set the bear trap on the stock. When you see an increase of volume accompanying a breakout in price, a bear trap is usually not far off.
Bear traps on stocks can also be found on intraday charts. The same setup is usually observed, prices breaking out to fresh highs where institutions will sell or short sell to the novices buying the breakout. This halts the upward movement and scares the novices into panic, causing them to sell their stock or triggering their stops. Once the price drops into demand, the institutions buy to cover their shorts and send prices higher where novices will jump back in for fear of missing out.
How to Trade a Bear Trap
To be profitable in the markets, you want to trade like a professional. Bear traps on stocks are usually set in the same circumstances as those described above. Now that you know what the professionals are looking for to set the bear trap and how they trade them, you could trade and invest right alongside of the smart money.
If you follow OTA's Core Strategy, you have a set of rules and will trade and invest with the dominant trend and quality demand and supply zones. There are also Bull Traps that can be a danger or an opportunity for traders. To learn more about the Core Strategy and/or other market traps and opportunities, visit your local Online Trading Academy Center today.
Read the original article here - What is a Bear Trap on the Stock Market?
---
Neither Freedom Management Partners nor any of its personnel are registered broker-dealers or investment advisers. I will mention that I consider certain securities or positions to be good candidates for the types of strategies we are discussing or illustrating. Because I consider the securities or positions appropriate to the discussion or for illustration purposes does not mean that I am telling you to trade the strategies or securities. Keep in mind that we are not providing you with recommendations or personalized advice about your trading activities. The information we are providing is not tailored to any individual. Any mention of a particular security is not a recommendation to buy, sell, or hold that or any other security or a suggestion that it is suitable for any specific person. Keep in mind that all trading involves a risk of loss, and this will always be the situation, regardless of whether we are discussing strategies that are intended to limit risk. Also, Freedom Management Partners' personnel are not subject to trading restrictions. I and others at Freedom Management Partners could have a position in a security or initiate a position in a security at any time.
Education feed
Join Telegram
---
Editors' Picks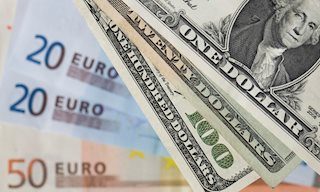 EUR/USD clings to modest daily gains above 1.0350 during the European trading hours. Eurostat reported that annual Core HICP remained steady at 5% in the Eurozone in November as expected. Investors await key data releases from the US and Powell's speech.
EUR/USD News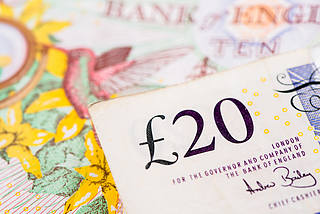 GBP/USD has sensed responsive buying action around 1.1940 as risk aversion loses luster. The Bank of England is expected to advance its interest rates to 4.25% in Q1CY2023. GBP/USD has gained strength after testing the 200-EMA around 1.1960.
GBPUSD News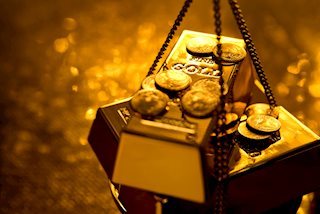 Gold price remains firmer for the second consecutive day, bounces off 10-DMA, short-term key support. Fed Powell's first speech after November, hawkish hopes tease Gold sellers.
Gold News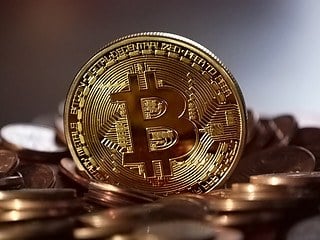 Bitcoin price action has spiked 5% over the last 24 hours, hinting at the start of an optimistic scenario. Previous publications have already explored why BTC is ready for a bear market rally from both short-term and long-term outlooks.
Read more

ADP's jobs report has finally come in line with the official NFP report. It took a hiatus and a change in formula to make that happen, but what matters is that this release finally matters.
Read more
RECOMMENDED LESSONS
Discover how to make money in forex is easy if you know how the bankers trade!
In the fast moving world of currency markets, it is extremely important for new traders to know the list of important forex news...
Chart patterns are one of the most effective trading tools for a trader. They are pure price-action, and form on the basis of underlying buying and...
The forex industry is recently seeing more and more scams. Here are 7 ways to avoid losing your money in such scams: Forex scams are becoming frequent. Michael Greenberg reports on luxurious expenses, including a submarine bought from the money taken from forex traders. Here's another report of a forex fraud. So, how can we avoid falling in such forex scams?
Trading is exciting. Trading is hard. Trading is extremely hard. Some say that it takes more than 10,000 hours to master. Others believe that trading is the way to quick riches. They might be both wrong. What is important to know that no matter how experienced you are, mistakes will be part of the trading process.
---