What are share buybacks and why are they booming?
Share buybacks and dividend pay-outs are both ways that a company can return money to its shareholders. This should happen when a business has generated more cash than it can reasonably invest back into the company, or if there are no obvious acquisition targets.
For a long time, dividends were the main way that shareholders were rewarded for their loyalty. Successful companies put aside a proportion of their profits to pay out a dividend on a regular basis, typically biannually. This encouraged investors to buy and hold shares in the company.
An increase in the dividend was obviously positive, while a dividend cut would indicate a company's lack of confidence in its future performance. Once you received your dividend cheque and paid any tax owing, you were free to do what you liked with it.
Some companies were lauded for paying high and regular dividends. Lloyds Banking Group, for example, would regularly pay out dividends of over 30 pence per share each year, making it a favorite amongst the boring old value stocks.
This came to a sudden halt as the financial crisis hit in 2008. It took the bank seven years before it was profitable enough to restart dividend payments which last year amounted to just 1.24 pence per share, a long way short of its glory years.
The perks of share buybacks
In contrast to dividend payments, which adhere to a strict timetable, a company can announce a share buyback at any time. The company will spend money, sometimes borrowed, to buy back its own shares. This reduces the number of shares in circulation, which instantly increases the earnings per share ratio and makes the stock more attractive, boosting the value of existing shares. This is good news for shareholders and great news for those company executives who have bonuses and option schemes linked to share price performance.
Extra flexibility
Buybacks are more flexible than dividends when it comes to getting money to shareholders. Buybacks have no specified timeframe, so they can be slowed down if market conditions deteriorate. Also, buybacks are subject to capital gains tax which is only payable once an investor sells their shares.
Less taxation
2 of 3 With dividends, investors must pay income taxes once the dividend is received. A dividend-paying company doesn't have to pay a dividend. But if an organization decides not to, or even reduces its dividend, then this reflects badly on the company. It's common for the shares to get sold off sharply by investors. In contrast, the initial announcement of a buyback is viewed as an unexpected bonus.
The disadvantages of share buybacks
There remain, however, concerns around buybacks, and some observers aren't happy that they are favoured by many executives over dividends.
Debt and productivity
Stock buybacks don't contribute to a firm's productivity. This is particularly the case when a company borrows to fund the buyback rather than using cash earned on its activities.
It's true that borrowing costs are lower than they have ever been, so it makes sense to borrow money to invest in new plant and machinery or R&D, which can all contribute to future sales and profitability. But taking on debt to fund buybacks doesn't generate additional revenue, while interest on the debt is a liability on the balance sheet.
A bad investment?
Even when a buyback is paid for out of cash there's often a question mark over why executives choose to take this route. Spare cash could go into corporate expansion, staff training, new equipment, paying down debt, or acquiring a competitor. Some have argued that if the corporate executives really can't find a way to reinvest spare money into the business, then maybe they should be replaced.
After all, the company must be successful to make the cash in the first place, so using that money to expand the business would make sense. There have been suggestions that executives choose stock buybacks as so much of their compensation is linked to a higher share price.
False positives
In addition, any increase in the share price following the announcement of a buyback tends to benefit short-term speculators rather than those investors looking for longer-term value. The boost in the stock's price sends a false signal that the company is thriving. But this is simply due to financial engineering rather than organic growth.
Should buybacks be this popular?
The counterargument is that investors like stock buybacks and that boosting shareholder value is the responsible thing for executives to do. At the end of the day, not 3 of 3 all reinvestment is a good thing, as poor management can lead to poor investment decisions.
Consequently, returning money to loyal stockholders can be the right thing to do. But many believe that raising the dividend is the best way to do this. This is because dividends reward long-term investors in a way that buybacks don't. It also gives them a cheque which they can spend how they like.
How has the pandemic affected buybacks?
For obvious reasons, share buybacks fell in popularity as the pandemic hit. Some companies made the decision to halt share repurchases, but others had no choice. The US Federal Reserve barred major US financial institutions from both buybacks and dividend pay-outs – a restriction that was lifted earlier this summer.
Who is using buybacks the most?
Since then, buybacks have increased and are now back to pre-pandemic levels. It is the US tech giants which dominate when it comes to buybacks. According to an analysis by S&P, the tech sector accounted for $56.4 billion of buybacks, representing 36.1% of all stock repurchases in the first quarter of 2021.
1. Apple
Apple topped this list, buying back $18.8 billion of stock alone in the first three months of 2021. Earlier in 2021, Apple and Alphabet said they would return $90 billion and $50 billion to their shareholders, respectively.
2. Microsoft
In September last year, Microsoft said it would buy back $60 billion worth of its shares, its biggest-ever offer, with no end date and the option to terminate at any time. Microsoft's news came soon after two Democrat senators announced that they were pushing for additional tax on buybacks while launching a 'Stock Buyback Accountability Act' which is designed to help workers rather than enrich stockholders.
Ultimately, while buybacks typically give a company's shares a short-term boost, long-term value comes from a company's financial stability, along with its ability to achieve growth and make money. Discovering which businesses are good at this while their shares are reasonably priced is the secret sauce for successful investing.
Financial spread trading comes with a high risk of losing money rapidly due to leverage. You should consider whether you can afford to take the high risk of losing your money.
Education feed
Join Telegram
---
Editors' Picks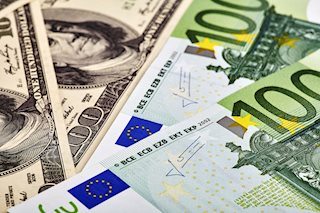 EUR/USD has lost its traction in the American session and retreated to the 1.0550 area. In the absence of high-tier macroeconomic data releases, the dollar is staging a rebound with the US Dollar Index rising above 103.00 and forcing the pair to edge lower.
EUR/USD News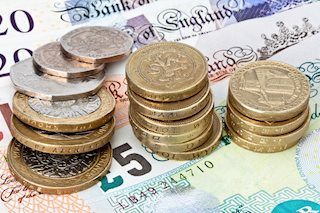 GBP/USD has extended its sideways grind below 1.2500 into the second half of the day on Friday with the dollar staying resilient against its rivals. Nevertheless, the pair remains on track to snap a four-week losing streak.
GBP/USD News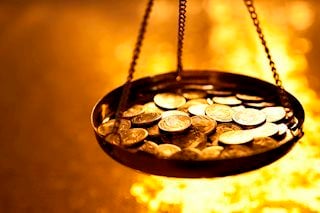 Gold came under modest bearish pressure in the American session on Friday and dropped below $1,840. The benchmark 10-year US Treasury bond yield stays quiet above 2.8%, helping XAU/USD limit its losses ahead of the weekend.
Gold News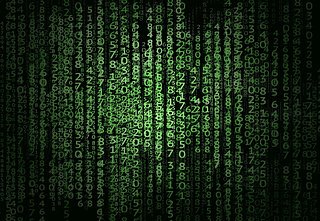 A brief technical and on-chain analysis on Bitcoin price. Here, analysts evaluate where BTC could be heading next. Does the possibility for a cat bounce make sense?
Read more

PANW stock benefits from continued strong revenue growth. Palo Alto Networks now nearly services half of the Global 2000. PANW stock is showing a bullish reversal pattern on its daily chart.
Read more
RECOMMENDED LESSONS
Discover how to make money in forex is easy if you know how the bankers trade!
In the fast moving world of currency markets, it is extremely important for new traders to know the list of important forex news...
Chart patterns are one of the most effective trading tools for a trader. They are pure price-action, and form on the basis of underlying buying and...
The forex industry is recently seeing more and more scams. Here are 7 ways to avoid losing your money in such scams: Forex scams are becoming frequent. Michael Greenberg reports on luxurious expenses, including a submarine bought from the money taken from forex traders. Here's another report of a forex fraud. So, how can we avoid falling in such forex scams?
Trading is exciting. Trading is hard. Trading is extremely hard. Some say that it takes more than 10,000 hours to master. Others believe that trading is the way to quick riches. They might be both wrong. What is important to know that no matter how experienced you are, mistakes will be part of the trading process.
---