Leading a community of tens of thousands of traders, many of them being algorithmic traders, I have been faced with a specific question very often. It usually goes as follows:
"Do you know or have you seen any trading strategy that delivers consistent profits for a long period of time?"
Such a question is frequently asked by people seeking what can be termed as the "Holy Grail" of trading. A strategy that once conceived, will be placed on a server to be executed and generate money consistently. Well, to be honest, in all the years I have been involved in trading and gambling strategies, I have never seen such a gem. If I had, I would not be writing this article but I would be enjoying a luxurious life on a tropical island. I cannot claim that there is not one out there but I reasonably doubt it.
My doubts are founded on the following thoughts. The biggest misconception of the holy grail seekers is that they assume that the markets are a kind of a natural system, something like a galaxy with moving stars and planets rotating around them. Thus, if they find the secret laws that set this universe in motion, they will be able to constantly predict the future, at least in an acceptable accuracy that will allow them to generate sustainable and repetitive profits. As a result of this thinking, traders spend hours and hours analyzing past data, trying to find repetitive patterns which could be used for future market movement predictions. Something that surprises many of them is that as soon as they find them and start trying to exploit them on future market conditions, they suddenly seem to stop working. As a result, they have to go back to the drawing board trying to figure out what went wrong or start constructing conspiracy theories about what happened and the bulletproof trading system did not eventually work.
What holy grail seekers miss here is the fact that the markets are in no way an unconscious natural system. Instead they are conscious living organisms that react to any attempt that tries to put them under control. In simpler terms, any attempt to exploit seemingly predictable events of the markets will affect the markets behavior and the future predictability of such events. There are millions of pattern seekers out there and probably most of the patterns are detected not only by one person. So as soon as these patterns start to get traded by many people in a certain way, different than in the past, then they stop existing since the markets move to a new type of an equilibrium.
A simple metaphor of what is going on in the financial markets is sports. There is no eternal winning strategy to win a football game. Many strategies have been successful and used for a good period of time by great football teams, like total football, catenaccio, tiki-taka and many more. But none of them lasted forever. As soon as opponents adjusted their playing style against such strategies, then they became useless and managers had to look for other ways to win the game. With the exact same way, a football manager needs to adjust his playing style to keep an edge over opponents, a trader needs to adjust his/her trading strategies to account for the new market conditions. Great football managers can be consistently successful over their entire career without sticking to a single strategy but by consistently evolving their game. In like manner, successful traders can have a consistently profitable career by continuously improving their trading methods. There is no holy grail in football and there is no holy grail in trading.
Summarizing the above, my humble opinion is that the quest for holy grails in trading is a waste of time. The only consistent way to master trading in financial markets is to be able to exploit the opportunities of your time, stay ahead of the competition in terms of strategies used and constantly evolve your trading methods. Instead of looking for a holy grail, focus on analyzing the current market conditions, comprehend the fundamentals driving the world economy at that moment, find current short-term patterns and opportunities, trade, make profit and repeat.
Spotware Systems Ltd. is a software development company that provides software solutions (products) and development services to enterprises and corporate clients.
Education feed
Join Telegram
---
Editors' Picks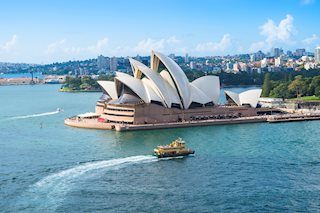 AUD/USD portrays the typical pre-data/event anxiety as it seesaws near 0.6800 during the early Asian session on Friday, after refreshing the 11-week high the previous day. The Aussie pair rose during the last three consecutive days amid broad US Dollar weakness.
AUDUSD News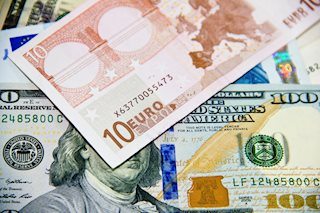 EUR/USD cheered the broad-based US Dollar weakness to march towards the highest levels since late June, before recently taking rounds to 1.0520-30 during the generally quiet early Asian session. Mixed data from Eurozone, United States, failed to tame the bulls.
EUR/USD News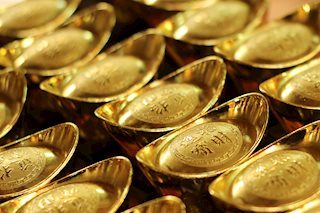 Gold price (XAU/USD) refreshed a four-month high above $1,800 before taking rounds to $1,805-07 during early Friday morning in Asia. In doing so, the yellow metal portrays the market's cautious mood ahead of the key catalysts.
Gold News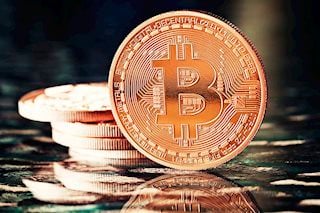 BTC rallied back into the $17,000 price zone after several failed attempts. Bitcoin price a countertrend move just before November's auction finalized. Still, on-chain metrics suggest the downtrend is not yet over.
Read more

A flashback to 2019 just before 2022 ends? The last Nonfarm Payrolls release is set to show a pre-pandemic level of job gains, around 200,000. Or maybe lower. However, expect another positive surprise – triggering a temporary Dollar bounce.
Read more
RECOMMENDED LESSONS
Discover how to make money in forex is easy if you know how the bankers trade!
In the fast moving world of currency markets, it is extremely important for new traders to know the list of important forex news...
Chart patterns are one of the most effective trading tools for a trader. They are pure price-action, and form on the basis of underlying buying and...
The forex industry is recently seeing more and more scams. Here are 7 ways to avoid losing your money in such scams: Forex scams are becoming frequent. Michael Greenberg reports on luxurious expenses, including a submarine bought from the money taken from forex traders. Here's another report of a forex fraud. So, how can we avoid falling in such forex scams?
Trading is exciting. Trading is hard. Trading is extremely hard. Some say that it takes more than 10,000 hours to master. Others believe that trading is the way to quick riches. They might be both wrong. What is important to know that no matter how experienced you are, mistakes will be part of the trading process.
---