The wonderful thing about Ego is that Ego's a wonderful thing – But it can kill your trading
Let's face it, there has been much discussed about Ego. That sense of getting carried away with yourself, bigging yourself up, making yourself the only thing that matters. But in trading and certainly with many clients I coach and mentor there is little appreciation of exactly how ego fits in with trading and how variable your state needs to be through the trade process.
For a start, we all know that to trade you need to make a commitment, a decision, to pull the trigger. The truth is that you need to turn up your own emotional temperature, your ego, to do that. Otherwise, you just screen stare with all of the indicators screaming "Buy" but you didn't buy, locked in a state of observational normality and watching the trade profit into the distance with you not on board. The trading world is full of those "could have been" trades.
Trading commitment and the associated emotional decision thus becomes very critical to the process of putting on a trade. It comes from moving your state from that of open market awareness, looking for ideas, tuned into the flow, leading to the emergence of an insight. And at that light-bulb moment your attention then needs to switch internally, a kind of slap in the face to wake you up, get smart, get prepared, and then bang, the trigger is pulled, commitment drives the trade and risk is in play. The next step is critical. you need to drop the ego with risk on, you need to reset and recalibrate yourself to a natural state of calm and open awareness, watching out for curve balls, sensitive to peripheral risk, and with your trade radar tuned to spot counter trade signals. In essence, you need to get present, and do so rapidly. You can do that via a breath exercise to bring your attention to your senses to open up to your instinct and intuition, creating a state of HDMI awareness. You can do it via a quick bit of outside exposure, a walk, I even know someone who washes his face with cold water to mark the state of awareness he needs to be in to be managing "Risk On". This state is where you own your market strategy, you own your observation, your decision making, and importantly the trajectory of the trade.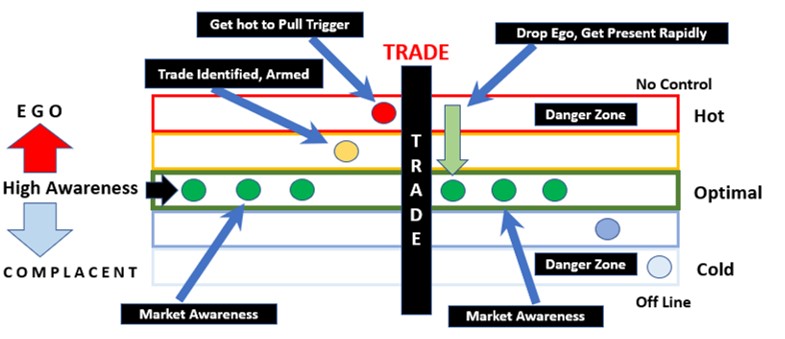 If you do not do this process of self-re-alignment post trade then you have significant "Ego Risk". Staying emotionally "Hot" post trade risks you gripping the trade too tightly, to the point where the market now owns you and you've lost control. Trade profitability is outside of your control, your self-belief and trade belief is so hardwired to that trade, so hard that you cannot escape its grip, you watch every tic, you feel every move, your markets related stress increases to the point of you becoming markets blind, position blind, you lose track of process, you make simple stupid mistakes and all because you let your ego stay in control.
Now you can go to the other extreme of trading hyperthermia and get too cold post trade, where you drop the relationship with yourself and the market to a level of cold frigidity. Where you become complacent, maybe you had a series of great runs and feel invincible, but such a state of complacency endangers your agility and ability to feel the market and to accurately assess and manage your risk. A state that leads you having your market mind so off the ball that it is off line to the point of being useless.
So maintain an optimal operating temperature to enable identifying the trade, warm up into the insight, get hot to engage that ego to pull the trigger on the trade and then very quickly drop the ego. And I mean quickly!
AlphaMind do not offer trading or investment advice and do not take responsibility for any investment or trading actions or decisions taken by clients or any observers of our material in any form of media, either now or in future.
Education feed
Join Telegram
---
Editors' Picks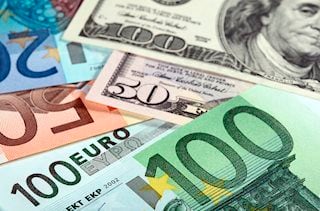 EUR/USD has gone into a consolidation phase after having climbed to its highest level in nearly a month at 1.0687 in the European session. ECB President Lagarde's hawkish comments and the broad-based selling pressure surrounding the dollar fueled the pair's rally at the beginning of the week.
EUR/USD News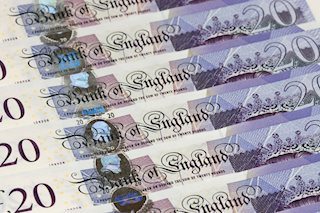 GBP/USD is extending gains towards 1.2600 amid broad US dollar weakness and mixed market sentiment. The pair remains firmer around a fortnight's high, as British policymakers sound hopeful of overcoming the Brexit and inflation-led economic woes. Bailey's speech awaited.
GBP/USD News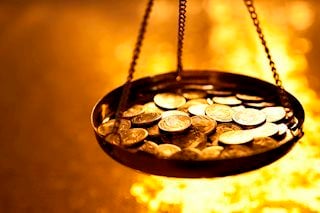 Gold kicked off the new week on a positive note and build on its recent goodish rebound from the $1,786 region, or the lowest level since late January touched last Monday. The XAUUSD climbed to a nearly two-week high, around the $1,863 zone in the last hour.
Gold News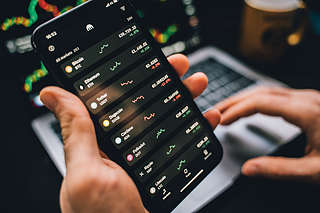 Cardano price is showing an interesting set up as it struggles to make a move above a crucial support level. A rejection could lead to a buying opportunity for patient investors before ADA explodes.
Read more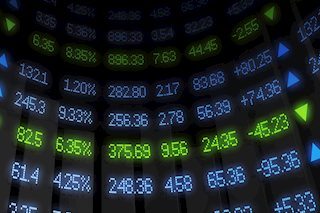 Another wild and volatile week which seems to be the tone so far for 2022. Wild swings throughout the week were mirrored on Friday with wild intraday swings. The S&P 500 did manage to slide into a bear market territory on Friday.
Read more
RECOMMENDED LESSONS
Discover how to make money in forex is easy if you know how the bankers trade!
In the fast moving world of currency markets, it is extremely important for new traders to know the list of important forex news...
Chart patterns are one of the most effective trading tools for a trader. They are pure price-action, and form on the basis of underlying buying and...
The forex industry is recently seeing more and more scams. Here are 7 ways to avoid losing your money in such scams: Forex scams are becoming frequent. Michael Greenberg reports on luxurious expenses, including a submarine bought from the money taken from forex traders. Here's another report of a forex fraud. So, how can we avoid falling in such forex scams?
Trading is exciting. Trading is hard. Trading is extremely hard. Some say that it takes more than 10,000 hours to master. Others believe that trading is the way to quick riches. They might be both wrong. What is important to know that no matter how experienced you are, mistakes will be part of the trading process.
---