The importance of data security in trading: A comprehensive guide
Data security is the process of ensuring the protection of digital information and preventing unauthorized access. Since data is a critical part of trading, seeking ways to protect it is the same as protecting your interests and investments. Besides, trading platforms and businesses have a legal obligation to guarantee their clients' sensitive data are secure.
Cyber threats, such as ransomware, must be prevented. Even though you can trust ransomware recovery services to help you with data recovery and ransomware removal, these threats damage your business reputation, which leads to losing clients.
Ensuring data privacy and cyber security is critical in the digital economy. For it, you can follow security best practices and apply data security technology, like data encryption and timing the sections so it logs off after a shorter period of inactivity.
Trade and data security
It's impossible to separate trading and data security. In an era where information is digital and global, keeping sensitive data safe is the first concern of businesses and individuals.
That's because digital trading transfers sensitive information and money online, requiring greater security solutions to ensure its privacy.
Trade involves the consensual exchange of money for goods or services from one person or company to another. It can also refer to platforms or users that trade stocks to profit, known as Stock Trader.
Therefore, trading involves a lot of sensitive data, including clients' and companies' financial details. You can build a security plan with the necessary measures that will keep the data safe against cyber attacks.
Ransomware is one of the ways cybercriminals threaten your data. This is a type of malware that encrypts files and only releases the decryptor after ransom payment. Lately, hackers are also demanding payment in exchange for not releasing collected data to Tor websites, in a tactic known as double extortion.
Data breach puts your business in danger as it reveals clients' sensitive data like financial information and passwords.
Critical vs. sensitive data security in trading
Trading involves the exchange of sensitive and valuable data, including financial information, market analysis, and trade secrets. These data must be kept confidential, and their security must be ensured at all times.
There's a large difference between critical and sensitive data.
Critical data is the information that has the highest requirement for availability. It is the data your company can't function without. Meanwhile, sensitive data is personal information, such as ID numbers, banking accounts, passwords, email addresses, etc.
You must ensure cybersecurity protocol in your organization to avoid data breaches. Since Trading companies have to be compliant with data security and privacy regulations, it's your responsibility to protect clients' sensitive information. Especially by preventing unauthorized access to your network.
You have data security technologies and cybersecurity best practices in your favor to preserve and protect your company's data and eliminate vulnerabilities that hackers can exploit. If you don't have an IT team to ensure security, you can hire a cybersecurity service specialized in Trading to improve your data security.
Consequences of a data breach in trading
The impact of a cyber attack and data breach on Trading can cost the business itself. It can damage your business reputation, and clients may lose their trust in you. And this can affect both big and small companies. Besides, the consequences of a data breach can last for years.
Following a breach, share prices fall and in the long term, companies underperform compared with other companies. Since Trading companies have a lot of sensitive data, their losses are even bigger than other businesses.
An example of the consequences following a data breach is the Equifax incident in 2017.
Equifax Data Breach
Equifax is one of the largest credit-reporting companies in the US. In September 2017, it was hit by a massive data breach that exposed the personal information of nearly 150 million customers, including social security numbers, birth dates, and addresses.
The incident led to a $575 million settlement, the largest ever for a data breach, and left Equifax struggling to regain customer trust.
The breach happened because Equifax failed to patch a well-known vulnerability in its Open Source developing framework. They also didn't have segmentation on their system, which allowed hackers to gain access to multiple servers. Besides, Equifax failed to renew its encryption certificate, and the attackers exfiltrated it for months before being detected.
From this attack, the lesson is to keep all software updates to prevent zero-day vulnerabilities and to segment the system. Also, using data security technologies, such as encryption, and keeping them updated.
You can contact a cyber security service to improve your security patches. If you've been hit already by a cyber attack, immediately contact a recovery service to reduce the impact of the attack.
Tips to ensure data security in trading
You can prevent cyber attacks and protect digital trades by ensuring data security by following a few steps.
How to Secure Trading Platforms
Encrypt data before the transfer. Encrypting the data before transferring it will protect it against hackers trying to access the information using the vulnerability that data transfer can be.

Close sessions after an inactive time. Open sessions are vulnerable. Apply a system where the system shuts itself down after a few minutes of inactivity to increase security.

Use secure networks. Block outside access to the network by applying security layers to the network, including encryption.

Enhance data privacy. Follow data privacy and security protocols when trading and transferring data to third-party organizations.

Network and endpoint security monitoring. Monitors the network and endpoints (laptops, tablets, mobile phones, etc.) to make sure there are no vulnerabilities or back doors that hackers can exploit.
How to Secure Trade Businesses' Network
Apply network segmentation. By segmenting the network, if one server is attacked, it can't spread across other servers within the network.

Set up multi-factor authentication (MFA). Unauthorized users can't access accounts when it's protected by multifactor authentication.

Store sensitive data offline. Traders deal with sensitive data, such as banking information. Securing it offline may delay access to it, but increases its security.

Ask for only essential information. Too much information about your clients can be a liability. In case of a successful attack, more information than what your business requires will be exposed.

Use cybersecurity protocols to find and close vulnerabilities. If you have an IT team, make sure you create security protocols that include monitoring the network for vulnerabilities, such as outdated software or unsecured remote desktop protocols (RDP).

Offer employee training in cybersecurity best practices. Employees can unknowingly lead to ransomware in the network. With proper training, you can guarantee incidents don't happen because of a lack of knowledge.

Schedule regular backups. Backups are the most secure way to guarantee the data is safe in case of an incident such as natural disasters or cyber-attacks. Make sure that at least one backup is stored offline to prevent hackers that target backups.
How to Guarantee End-user Security
When online, use VPN. A VPN can protect your data when trading online as it encrypts communications on any type of device.

Have unique passwords. Each end-user must have their own unique password. Make sure the passwords follow security patterns, such as mixing numbers, letters, and special characters.

Use firewalls. A firewall, like antivirus software, can protect devices from malware and other cyber attacks.
Data security technologies for Data Trading
Trading has several types of threats, internal and external. Using more than one type of security technology will enhance your data security.
These are a few technologies that can reinforce data security in trading:
Data encryption. Encryption uses algorithms that mix every bit of the data to prevent users without access privileges to read the information.

Authentication. This is the process of validating user login credentials to guarantee only the right person can open the file or enter the account. Authentication methods include usernames, passwords, biometrics, etc

Data erasure. Deleting old data or user accounts eliminates vulnerabilities that hackers can use.
---
This article is sponsored content
Due to the large number of variables involved in data recovery, SALVAGEDATA Recovery and its authorized agents ("us", "we", or "SALVAGEDATA Recovery") cannot make any advance guarantees about what files will be possible to recover from a device, if anything. A list of recoverable files to be expected ("file list") will be provided to the person or agent responsible for the project ("you", "customer", or "client") before the project is completed to be approved by said client. Unrecoverable devices will be returned or securely disposed of. By sending media to us, you agree to operate on good faith intentions of using our recovery services and resources for the purpose of having us recover data from such media.
---
Follow us on Telegram
Stay updated of all the news
Editors' Picks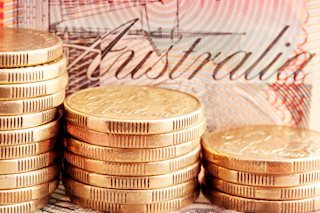 AUD/USD picks up bids to pare the previous day's losses around 0.6520, after snapping a two-day uptrend, as Reserve Bank of Australia (RBA) Governor Philip Lowe sounds hawkish on early Wednesday in Asia.
AUD/USD News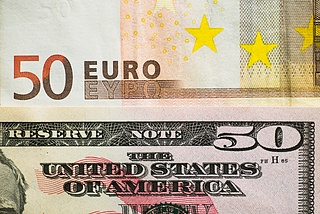 EUR/USD remains sidelined around 1.0730-35 as bulls seek more clues to extend the previous day's recovery from a 10-week low amid Wednesday's sluggish Asian session. The Euro pair portrays the market's anxiety as the key European/US data and events stand ready to prod the market's momentum.
EUR/USD News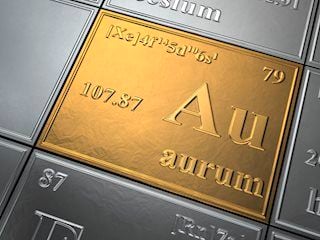 Gold keeps the previous day's corrective bounce off a short-term key support while making rounds to $1,960 amid Wednesday's Asian session. The precious metal portrays the market's sluggish mood ahead of the key United States data/events as XAU/USD bears run out of steam.
Gold News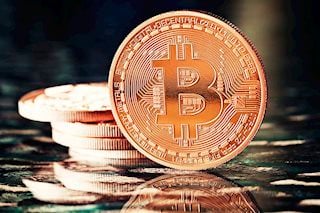 Bitcoin mining and the narrative around how Proof-of-Work being one of the most energy-consuming processes in the entire world is set to change. With more sustainable mining methods coming to light and awareness spreading, BTC is close to joining the league of blockchains that have achieved carbon neutrality.
Read more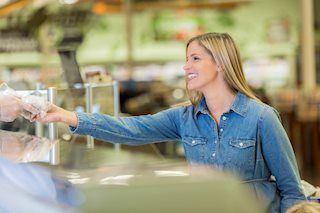 Consumer confidence slipped slightly in May, and while the weakening may reflect short-term worries about the debt ceiling, the more interesting developments reveal how the sand is shifting under consumers' feet.
Read more
RECOMMENDED LESSONS
Discover how to make money in forex is easy if you know how the bankers trade!
In the fast moving world of currency markets, it is extremely important for new traders to know the list of important forex news...
Chart patterns are one of the most effective trading tools for a trader. They are pure price-action, and form on the basis of underlying buying and...
The forex industry is recently seeing more and more scams. Here are 7 ways to avoid losing your money in such scams: Forex scams are becoming frequent. Michael Greenberg reports on luxurious expenses, including a submarine bought from the money taken from forex traders. Here's another report of a forex fraud. So, how can we avoid falling in such forex scams?
Trading is exciting. Trading is hard. Trading is extremely hard. Some say that it takes more than 10,000 hours to master. Others believe that trading is the way to quick riches. They might be both wrong. What is important to know that no matter how experienced you are, mistakes will be part of the trading process.
---