Short study of Forex Spreads and its influential factors
When trading with forex pairs, you must know the insights. This brief study covers the main factors that impact the forex market, the most common Canadian forex pairs, and the average spreads that can be encountered. Let's learn together!
First Step: Get Acquainted with Forex Market
Predicting currency rates is complicated as many factors influence the global demand of the forex market and the open market through supply. Still, the loonie, as the Candian dollar is often called due to its appearance on the back of the coin, gradually becomes a viable alternative to the US dollar.
Even though Canada is not a major and influential country among exporters of goods, its economic vitals are unfluctuating, translating into equilibrium between making profits from natural resources and risking excessive dependence on the goods. Nevertheless, many factors weigh the Canadian market, and we shall analyze it.
Without further ado, let's dive right in:
Factors that affect the Canadian forex market
The forex market is very complex, and no particular factor determines the exchange rate. Still, some elements may alter the trader's decision and possibly determine the value of a currency given at any point in time.
The most important ones are the economic and international trades.
The macroeconomic events influence the forex greatly. If inflation occurs, it will automatically show and impact forex markets. Still, we must include its strong growth over the last decade when it comes to Canadian economic health.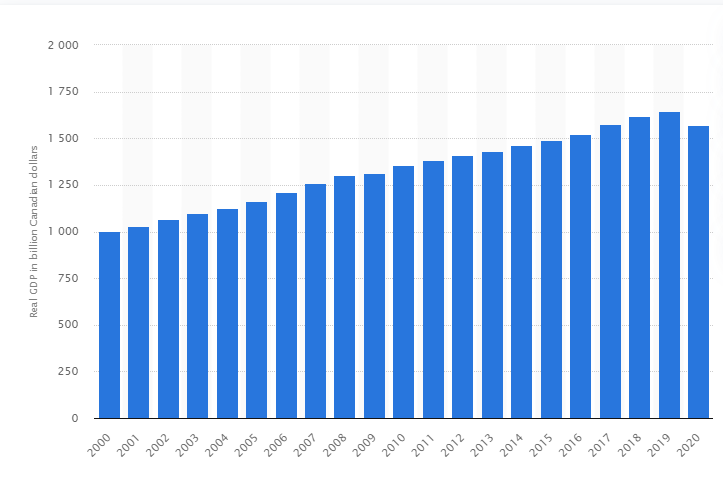 Source: Statista
As it can be seen from the graphic made by Statista Canadas real GDP was around 1.57 trillion CAD in 2012 with constant prices. Indeed, a drop can be seen in 2020, but it is understandable as the factors were external. Unfortunately, it can be reflected on the GDP figure of actual changes.
If we analyze this constancy of the economic situation in Canada, we must consider its exposure commodities. Canada is known as a producer of petroleum, minerals, wood products and grains. Therefore, its essential goods are interchangeable with the same type of goods, this being a hedge against inflation. These trades can influence an investor's perspective of the loonie.
All these being said, we must move to another factor:
As previously mentioned, the presentation of CAD is seen in close relation with commodity prices. The best example is the case is price of oil which has a major role in currency moves.
Taking this into consideration, we must point out what is the best forex pair. Canada produces oil, and Japan is one of the most critical importers consuming it. Therefore, when the oil price falls, the forex pair CAD-JPY goes up and vice-versa. Grant that this pair is considered to be the best on a larger scale.
Still, this is not the only factor that makes a forex pair ideal. What makes a pair a good one is also to have a small spread. This means that it must have a small difference between the selling and buying price. If small trades are made, the spread does not have an impact. But, when making trades on a bigger scale, one may lose considerable amounts.
We've explained how this works on a grander scale. For a better understanding, we shall exemplify using a smaller industry, the iGaming one. Based on a study made by iGaming experts, it has been explained that advantageous fiscal jurisdictions such as the EU or Maltese have a great impact on the forex pairs.
Following their investigation, 16.38% of online casino operators impose a forex pair transaction. From this, 16.38%, 66% have a standard forex pair CAD-EUR. This is understandable as the EU jurisdiction is favourable in this domain. What is notable is that the EUR is a major currency worldwide and in different fields. 27 countries work as an economic unit in the world's economy.
Let's take into consideration the following table with spreads on the CAD-EUR forex pair.
| Date | Amount expressed in % |
| --- | --- |
| May 31st, 2021 | -0.21 |
| April 1st 2021 | -0.28 |
| February 1st 2021 | +0.03 |
| October 1st 2020 | +0.09 |
| August 1st 2020 | +0.27 |
| June 1st 2020 | -0.26 |
As a comparison, let's look at the CAD-JPY forex pair evolution.
| Date | Amount expressed in % |
| --- | --- |
| May 31st 2021 | -0.17 |
| April 1st 2021 | +0.02 |
| February 1st 2021 | -0.38 |
| October 1st 2020 | +0.31 |
| August 1st 2020 | +0.25 |
| June 1st 2020 | -0.50 |
It must be noted that both tables have been made with the data presented at the moment of writing the article.
As it can be seen, the market fluctuates every month. This is a natural outcome as the rate is typically determined by a country's underlying economy. But, this fluctuation can have a huge impact if the average person wants to make a forex transaction as it can have a significant spread.
Spread is calculated by banks. Therefore it can be different from one service to another. Let's take into consideration the most common ones in Canada:
Skrill Moneybookers;
Neteller;
ecoPayz;
Canadian Banks;
Card Payments;
Interac;
Transferwise.
Skrill MoneyBookers and Neteller come with approximately 4% spread, Canadian Banks, Card Payments, and Interac usually have around 3~5% spread. Transferwise comes with the lowest amount of roughly 0.5%.
Basically, one will lose from 0.5% to 5% of the total amount, depending on the service.
With what you leave?
Our purpose with this study was to present you with the best forex pair a Canadian can use. It is true. We cannot ensure that this will remain the same in the future as the country's economic health impacts this market. Still, now you know what the factors are and have a better understanding of this domain, and you may proceed with cautiousness before exchanging any currency.
Nothing in this communication contains, or should be considered as containing investment advice, investment recommendation, or a solicitation for the purpose of purchase or sale of any financial instrument.
Education feed
---
Editors' Picks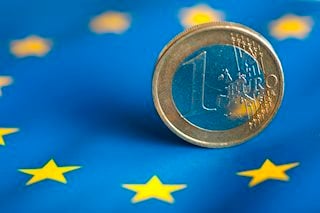 EUR/USD remains pressured around three-week lows, consolidate the biggest daily fall in a month. Firmer Momentum back-up to the south-run, 50-DMA break favor sellers.
EUR/USD News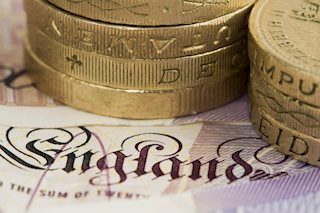 The GBP/USD price has corrected 50% of the hourly bearish impulse. The bulls have been chipping away as profits are taken with bears moving aside one by one. This has resulted in a slow decelerating correction from which could attract sellers again.
GBP/USD News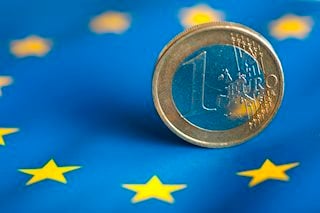 EUR/USD remains pressured around three-week lows, consolidate the biggest daily fall in a month. Firmer Momentum back-up to the south-run, 50-DMA break favor sellers.
EUR/USD News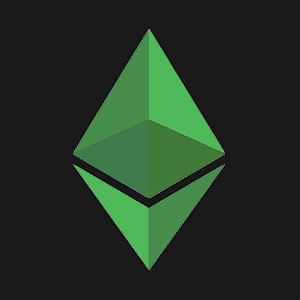 Ethereum Classic price shows choppy action as it approaches the lower trendline of an ascending parallel channel. The $52.92 support floor is likely to be tagged before a 40% upswing originates.
Read more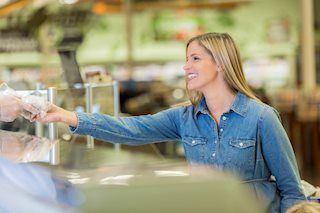 Consumer outlook expected to rebound to 72.2 in September. August's 70.2 was the lowest since December 2011. Inflation and Delta variant wearing on US optimism. Markets face negative dollar risk from fading consumer optimism.
Read more
RECOMMENDED LESSONS
Discover how to make money in forex is easy if you know how the bankers trade!
In the fast moving world of currency markets, it is extremely important for new traders to know the list of important forex news...
Chart patterns are one of the most effective trading tools for a trader. They are pure price-action, and form on the basis of underlying buying and...
The forex industry is recently seeing more and more scams. Here are 7 ways to avoid losing your money in such scams: Forex scams are becoming frequent. Michael Greenberg reports on luxurious expenses, including a submarine bought from the money taken from forex traders. Here's another report of a forex fraud. So, how can we avoid falling in such forex scams?
Trading is exciting. Trading is hard. Trading is extremely hard. Some say that it takes more than 10,000 hours to master. Others believe that trading is the way to quick riches. They might be both wrong. What is important to know that no matter how experienced you are, mistakes will be part of the trading process.
---