Why You Should Trade End-of-Day, Today
If you're someone who has ever considered telling your boss to "shove it," before jacking in the day job to pursue a career as a stay-at-home trader, in your slippers, then you're in good company!
Unfortunately, the shocking and ironic truth for those who do go ahead and make the leap of faith and quit their 9-5 job to trade from home is that they end up blowing up their trading account and shattering all dreams and aspirations they've ever had about making a killing from the market.
The good new is, though, is that this does not have to happen to you. You can become a "full time" trader who enjoys the full benefits trading can bring while keeping the day job and enjoying the financial stability it brings.
The little known truth is that you can actually be a highly successful and profitable trader who trades from minutes a day (from home), without being glued to the screen all day, or spending a fortune on"magic bullet" software or computer hardware.
You can achieve this this by trading end of day (the daily chart) or even end of week (the weekly timeframe). It may make trading a little less exciting and less hi-octane, but as you will soon discover, the advantages of keeping trading "boring" and slow far outweigh the disadvantages.
The Lazy Trader's Top 3 Reasons to Trade End-of-Day
It makes trading less stressful and panic ridden
As you may have already experienced for yourself, the smaller the timeframe you trade, the more emotionally charged your experience in the market will be. Often, through watching the charts for prolonged periods of time, you will see a trade, which does not actually exist, take it out of boredom and lose money. You could then find yourself taking a trade out of revenge to try and make the money back and some extra…except, you lose trade number two. Sound familiar? Face it, you're only human and we have all been there before!
However, it actually is possible to have a style of trading where you have minimal contact with the charts, where you can simply set your trades up and walk away.
This will help to prevent you from falling victim to the temptress of the market, rapidly reducing the potential of self-sabotage from taking impulsive trades based on boredom, frustration and anger that do little more than lose money. Thanks to trading the daily and weekly chart, you will be engaging in a style of trading that allows your money to work on auto-pilot for you while you having to spend time "working for it".
Yes, you will still be in the market to the potential profits but you do not have to be there in order to benefit from it. What a win-win!
Benefit from higher profit potential
End of day trading may provide you with fewer trading opportunities, but typically the trade set-ups yield a far bigger profit potential.
This is simply because you have a higher timeframe,you will therefore be able to take advantage of far greater market movements at significant technical levels. Key levels and trends are typically a lot clearer to see on the daily and weekly timeframe and you could benefit from a far bigger swing in price.
As your entry price will typically be further away from your protective stop loss, your position will enjoy a greater chance of being immune from intra-day market noise and news announcements – this is a luxury than many scalpers and intra-day traders don't and can't enjoy!
You will be able to break the time - money link
If, like most people, you think that time equals money (possibly as a consequence of working in the 9-5 arrangement that comes with the day job),then I have some good news for you:
Time does not equal money when it comes to trading!
In fact, with end of day trading, quite the opposite is true! Consider this scenario:
Take Bill (an experienced trader) and Ben, who both trade but in different styles. They both achieve an 8% profit on their trading account for the month. However, Bill trades end of day for about 15minutes per evening as an end-of-day trader. Compare this to Ben spends a grand total of four hours glued to the screen as an intra-day trader. Who do you think has the better deal?
Let's take a closer look. If there are, on average, 22trading days ever month and Bill trades for a total of five and a half hours trading compared to Ben, who spends 88 hours in the month trading… we can quickly conclude that Bill enjoys a far better return for the time spent trading.
Bill enjoys the same return as Ben but has far more spare time to enjoy doing the things he would not normally do!
Summary
End-of-day trading means you can benefit from set-ups with good profit potential, which require far less time to spot, set-up and manage. In fact, you can trade end of day from as little as a few minutes a day!
Providing you are prepared to meticulously follow your strategy's rules for entry and management, then you have every chance of enjoying the full benefits end of day trading can bring.
Any opinions expressed by our company's representatives regarding the prices of specific currencies and the direction they will take in the future are purely opinions and are used for demonstration or training purposed only. They do not necessarily represent the opinion of Thelazytrader.com are NOT guaranteed in any way. In no event shall Thelazytrader.com have any liability for any losses incurred in connection with any decision made, action or inaction taken by any party in reliance upon the information provided verbally or via the Internet, or any delays, inaccuracies, errors in, or omissions of information.
---
Follow us on Telegram
Stay updated of all the news
Editors' Picks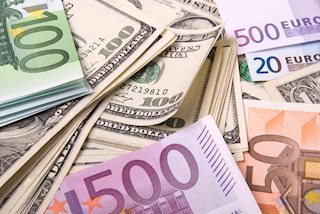 A strong US Dollar sent EUR/USD to reach a new low at 1.0488. The pair later stabilized around 1.0500, marking the lowest daily close since December 2022. The overbought US Dollar remains robust, driven by risk-off sentiment. Spain and Germany are set to release inflation data on Thursday.
EUR/USD News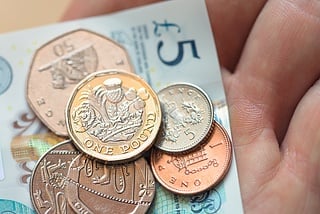 GBP/USD reached a new multi-month low at 1.2110 and then rebounded modestly, finding resistance at the 1.2150 area. A strong US Dollar, suppored by risk aversion and higher Treasury yields, keeps the pair under pressure.
GBP/USD News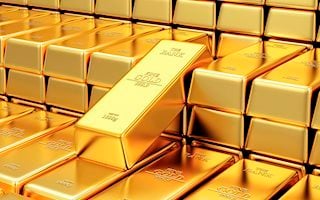 Gold price turned south and dropped below $1,880 for the first time since March on Wednesday. After a downward correction in the European session, the benchmark 10-year US Treasury bond yield regained traction and rose toward 4.6%, causing XAU/USD to stretch lower.
Gold News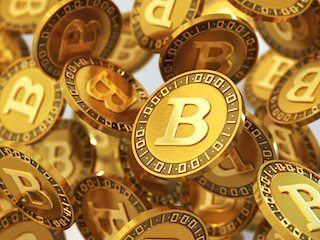 Bitcoin (BTC) along with Ethereum (ETH) and Ripple (XRP) prices are all at Catch-22 moments, testing key levels that will determine the next directional bias. Depending on how bulls play their hand, the next few hours could be a make or break moment for the top three leading cryptos.
Read more

The Dow Jones Industrial Average (DJIA) loses more ground on Wednesday. Anxiety is still top of mind with rebellious members of the US House of Representatives refusing to allow continuing spending bills to reach the floor for a vote.
Read more
RECOMMENDED LESSONS
Discover how to make money in forex is easy if you know how the bankers trade!
In the fast moving world of currency markets, it is extremely important for new traders to know the list of important forex news...
Chart patterns are one of the most effective trading tools for a trader. They are pure price-action, and form on the basis of underlying buying and...
The forex industry is recently seeing more and more scams. Here are 7 ways to avoid losing your money in such scams: Forex scams are becoming frequent. Michael Greenberg reports on luxurious expenses, including a submarine bought from the money taken from forex traders. Here's another report of a forex fraud. So, how can we avoid falling in such forex scams?
Trading is exciting. Trading is hard. Trading is extremely hard. Some say that it takes more than 10,000 hours to master. Others believe that trading is the way to quick riches. They might be both wrong. What is important to know that no matter how experienced you are, mistakes will be part of the trading process.
---