Reader Questions About Cash Investments
From time to time readers send questions on topics discussed in this column. I always try to respond by email. For some questions that I think will have general interest, I publish them here. We have a good one today.
A few weeks ago I wrote an article on the different forms in which you can hold cash, with their pros and cons. I received an email with a few good questions on this topic. Here are the questions and the answers: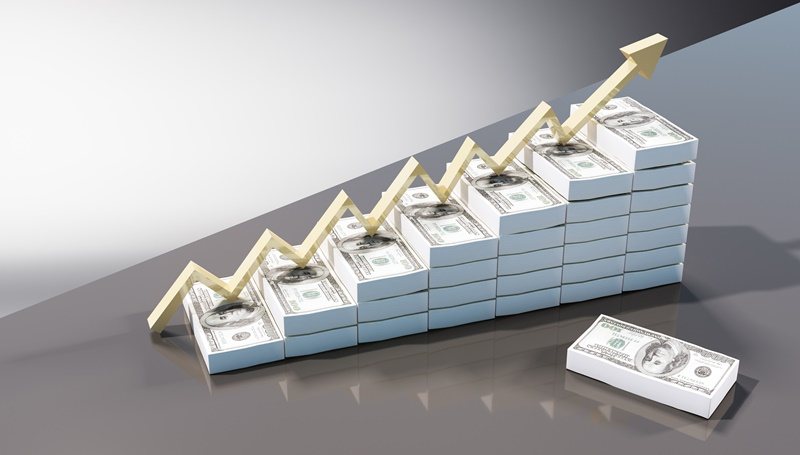 Q & A on Cash Investments
Question: Are rates locked in Online Savings Accounts and Money Market Accounts? I did compare rates on Online Saving Accounts vs. CDs (see below) and it seems that Online Saving Accounts offer better rates. The money in these accounts is accessible. So why bother with CDs? To lock in the rate if you're thinking the interest rate is likely to drop?
Answer: Rates are not locked in online savings accounts and money market accounts. They can change from day to day. The possibility of rates dropping is the price you pay for immediate accessibility. And yes, that is why you would consider CDs.
Question: What's in it for the banks to offer CDs/Online Saving Accounts with no monthly fees? Are customers lending their money to the banks in exchange for the interest payments? Can banks use the CD/Saving money to invest?
Answer: Yes. Any time you deposit money in any type of bank account, you are lending your money to the bank. The bank must keep a small percentage of their deposits in reserve, and they invest the rest in making loans, credit cards, etc.
Question: For a CD ladder [a set of CDs that mature at different dates in the future], is it necessary to use the same institution for all the CDs, for ease of management? I'm planning to construct a ladder with 6mo/12mo/18mo/24mo/30mo maturities, with 20% of the total principal per maturity. I cannot find an institution that offers the best rate for all maturities.
Answer: If the interest differential between institutions is significant, it probably is worth it to use different ones. (Or to consider brokered CDs, described below). Since money needs to be moved at most every six months with your 6/12/18/24/30 maturities, it is probably worth the trouble to move it from one place to another at that frequency.
As you may or may not have experienced, banks differ in their processes for handling the proceeds from a maturing CD. They always want you to renew into another CD, but of course you don't have to. Your other choices might be among these: to have them issue you a check; to have them deposit the funds into a checking or savings account at their bank; or to transfer the funds to a checking or savings account at another institution. You will not be able to transfer the money directly from a CD at one bank to a CD at another bank, so there will need to be an intermediate step that might take a little time. Again, if the differential is big enough, it could be worth it.
Question: Should I try to find brokered CDs that are not callable if I think interest rates are likely to drop in the near future?
Answer: That is actually two questions.
First, brokered CDs are those which you buy through a stockbroker instead of directly from a bank. As I indicated in the earlier article, they usually have higher yields than direct bank CDs. They also have higher minimum deposits and larger penalties for early withdrawal. Stockbrokers normally offer brokered CDs from many different banks, and you may well be able to assemble a ladder in that way that is better than you could get directly from any one bank. If the amounts you intend to invest meet the minimums, and you don't foresee any need for early withdrawals, then selecting brokered CDs for your ladder could be a good way to go.
Secondly, you mentioned CDs that are not callable. Some brokered CDs are callable, which means that the issuing bank has an option to pay you back early (and of course stop paying you interest). This would not be good if rates have fallen in the interim. Specifying non-callable CDs would protect you against that risk. Since nothing is free in the financial world, that protection comes at a cost. The non-callable CDs will normally have a slightly lower yield than otherwise comparable ones that are callable.
This one reader's questions opened up the opportunity to offer a lot of information on a subject that is of interest to many people. That's just what we want to do, so keep those letters coming!
This content is intended to provide educational information only. This information should not be construed as individual or customized legal, tax, financial or investment services. As each individual's situation is unique, a qualified professional should be consulted before making legal, tax, financial and investment decisions. The educational information provided in this article does not comprise any course or a part of any course that may be used as an educational credit for any certification purpose and will not prepare any User to be accredited for any licenses in any industry and will not prepare any User to get a job. Reproduced by permission from OTAcademy.com click here for Terms of Use: https://www.otacademy.com/about/terms
Education feed
---
Editors' Picks
RECOMMENDED LESSONS
Discover how to make money in forex is easy if you know how the bankers trade!
In the fast moving world of currency markets, it is extremely important for new traders to know the list of important forex news...
Chart patterns are one of the most effective trading tools for a trader. They are pure price-action, and form on the basis of underlying buying and...
The forex industry is recently seeing more and more scams. Here are 7 ways to avoid losing your money in such scams: Forex scams are becoming frequent. Michael Greenberg reports on luxurious expenses, including a submarine bought from the money taken from forex traders. Here's another report of a forex fraud. So, how can we avoid falling in such forex scams?
Trading is exciting. Trading is hard. Trading is extremely hard. Some say that it takes more than 10,000 hours to master. Others believe that trading is the way to quick riches. They might be both wrong. What is important to know that no matter how experienced you are, mistakes will be part of the trading process.
---