Proactive Investing – The Power of Diversification
In my last article, I suggested that you make an inventory of all of your investment assets, to make sure that you understand what you have to work with. I mentioned that many people may be in a more precarious situation than they realized, because they don't understand or haven't yet utilized the power of diversification. That would be the case if all of your money is exposed to any one market, which would usually be the stock market.
For example, let's say that an investor has the following assets:
$150,000 in an employer's 401(k), invested in three different funds

$250,000 in an Indexed Universal Life insurance policy

$200,000 in a Variable Annuity from a reputable insurance company

$100,000 in a stock brokerage account, in a diversified portfolio of dividend-paying stocks
In good market conditions, all of those assets will show good returns. But this combination has a big problem: 100% of these assets are exposed to the stock market. If the market suffers a big drop (and that is always not an if, but a when), all of them will drop in value significantly, and all at the same time. The fact is, there is no such thing as a stock market portfolio that is diversified enough. When the giant sucking sound of the next market crash starts, all stocks will suffer, and the amount of that suffering will differ only in degree.
To make sure that you are not in the position of being fully exposed to a stock market drop of 20% (like 2011) or even 50% (like 2008-9), it is important that you make sure that a significant part of your assets are in completely different markets. There are other classes of assets, that are easy and convenient to own, that do not follow the waves in the stock market. Such things include:
Cash (earning interest with no market-based risk)

Bonds (earning interest with little risk, depending on selection)

Carefully selected insurance products like fixed annuities

Precious metals (volatile, but not synchronized with the stock market)

Commodities (also volatile, but will retain purchasing power in case of high inflation)

Real Estate

And others
Every portfolio should include significant percentages allocated to at least three completely separate asset classes. In that way, we should always have some assets that are doing well when others are not doing so well. This will make us better able to weather any economic environment.
For example, look at the chart below comparing the above assets during a particularly difficult period, from early 2008 to early 2011:
Note the period from the beginning of the chart to the beginning of 2009. That time included the stock market crash of 2008, when the stock market dropped by more than 50% from top to bottom. This is shown by the red line which represents the stock market. During that period the value of commodities (as represented by oil, the black line) and real estate (light blue line) also plunged.
But, cash (green line), of course held steady. Meanwhile U.S. government bonds (purple line) soared in value, and gold (magenta line) was very strong.
So even in the Great Recession, there were assets that did well. And there will almost always be assets that do well. That is why it is vital that you make sure that your investments include multiple asset classes, and particularly some significant amounts in assets that are uncorrelated with the stock market.
A basic tenet of successful investing is this – avoid concentrating your assets in any one market, and instead harness the power of diversification. That is one of the bedrock principles of our Proactive Investing program, and it should be one of yours.
This content is intended to provide educational information only. This information should not be construed as individual or customized legal, tax, financial or investment services. As each individual's situation is unique, a qualified professional should be consulted before making legal, tax, financial and investment decisions. The educational information provided in this article does not comprise any course or a part of any course that may be used as an educational credit for any certification purpose and will not prepare any User to be accredited for any licenses in any industry and will not prepare any User to get a job. Reproduced by permission from OTAcademy.com click here for Terms of Use: https://www.otacademy.com/about/terms
---
Follow us on Telegram
Stay updated of all the news
Editors' Picks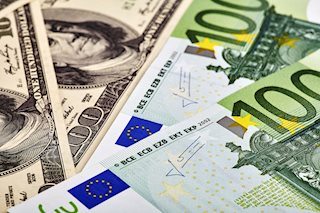 EUR/USD came under renewed bearish pressure and dropped to a fresh three-week low below 1.0800. Following the mixed macroeconomic data releases from the US, the cautious market stance helped the US Dollar find demand and weighed on the pair.
EUR/USD News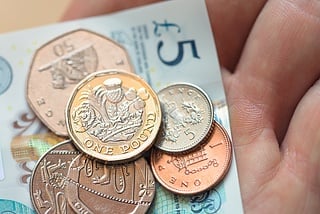 GBP/USD turned south in the American session and declined to a weekly low below 1.2600 on Tuesday. Following a quiet European session, the US Dollar started to gather strength and forced GBP/USD to extend the daily slide.
GBP/USD News

Following Monday's decline, Gold struggled to stage a convincing rebound and retreated below $2,020 in the second half of the day on Tuesday. Although the benchmark 10-year US Treasury bond yield is down more than 1%, renewed USD strength doesn't allow XAU/USD to limit its losses.
Gold News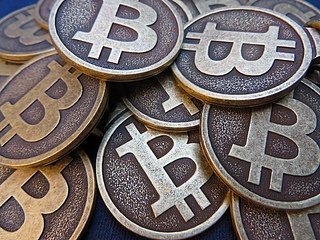 Bitcoin price crossed the $41,400 level early on Tuesday. The largest cryptocurrency by market capitalization extended its gains and continued its rally, after yielding 12% weekly gains for holders. The anticipation surrounding Spot Bitcoin ETF approvals is one of the key catalysts fueling the hype among BTC holders.
Read more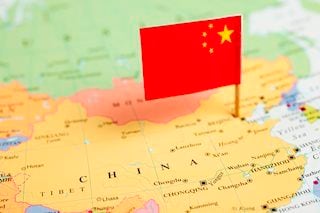 Nio (NIO) stock's initial 5% gain on Tuesday has transitioned to a 3% gain near $7.55. The Chinese electric vehicle (EV) manufacturer released third-quarter earnings that showed sales of higher margin SUVs surged 258% from the most recent quarter and 64% from a year ago.
Read more
RECOMMENDED LESSONS
Discover how to make money in forex is easy if you know how the bankers trade!
In the fast moving world of currency markets, it is extremely important for new traders to know the list of important forex news...
Chart patterns are one of the most effective trading tools for a trader. They are pure price-action, and form on the basis of underlying buying and...
The forex industry is recently seeing more and more scams. Here are 7 ways to avoid losing your money in such scams: Forex scams are becoming frequent. Michael Greenberg reports on luxurious expenses, including a submarine bought from the money taken from forex traders. Here's another report of a forex fraud. So, how can we avoid falling in such forex scams?
Trading is exciting. Trading is hard. Trading is extremely hard. Some say that it takes more than 10,000 hours to master. Others believe that trading is the way to quick riches. They might be both wrong. What is important to know that no matter how experienced you are, mistakes will be part of the trading process.
---