Online trading and investing in 2021: How it works and where to invest
There has been no more popular time to start online trading than right now. The interest from retail traders toward investing is at an all-time high. Match this with the fact that online brokers are making it easier and easier to trade, and you can see why numbers are soaring.
As a trader, you now have more access than ever before to the stock market thanks to these online trading brokers and mobile apps. No longer are you held back by high broker fees and charges along with other potential roadblocks. CFDs and fractional trading have made it easier still to get into the biggest names and markets around at a much lower cost level, and without any hassle.
With so many markets opening up a world of opportunities, let's take a look at some of the easiest options for online trading and investments in 2021.
Financial markets
Once you have your account set up, you will typically find plenty of choices when it comes to assets and types of markets you can trade with the majority of brokers. Some have been around since the beginning, and some are gaining popularity more recently.
ETFs: A great way to make a balanced investment, an ETF is a collection of stocks usually from a certain sector, region, or theme. These can really help you build a well-diversified portfolio quickly and even give you the first access to some IPOs in certain situations.
Cryptocurrencies: Cryptos are becoming more and more mainstream. Though they are still comparatively much more volatile they can be a great asset to trade for those comfortable with more speculative risk.
Blends: Blends are also becoming increasingly popular. These are basically ETFs though they are managed and curated by the online broker who offers them for trading.
Forex Pairs: The forex market is the largest and most liquid in the world trading one currency for another foreign currency in set pairs. Most brokers will offer forex trading at least on major currency pairs like the EUR/USD and more.
Indices: There are major market indices around the world. These collections of traded stocks are usually a string representation of economic performance like the NASDAQ or S&P500 in the US. These indices can often be traded as CFDs with online brokers or through a number of similar ETFs.
Shares: Major company stocks from around the world often form the bedrock of offerings from online brokers. Trading is typically very low-cost and often commission-free. The perfect way to get invested in the stock market as either real stocks or CFDs.
Pre-IPO services are slowly growing
IPOs have been the hottest ticket in town recently. Getting in at the ground level though has never been easy. Retail investors typically had to wait until after the launch when the stock was publically trading. Recently though the pre-IPO market too is becoming more accessible.
IPO pre-order platforms, though often only available to accredited investors, are providing a genuine pathway for you to get invested in a company prior to the IPO. With these services, you can typically order a set number of shares before IPO which can deliver well if the IPO is a hit.
Another way to get involved in private companies that has been gaining much traction is through equity crowdfunding platforms. These help private companies seeking to raise money by connecting them with investors. As a retail investor you can get involved and in a good value way since the investment amounts are shared by hundreds or more people.
New services and ways to invest are being offered
There is always something new on the horizon. This is certainly very true in online trading with many new methods, features, and markets always coming on board. Increasingly, derivatives are becoming the choice of product for traders to invest in. These typically provide flexibility and excellent value through CFDs, options, and more.
Fractional shares have also exploded in recent times. They have proven to be a hugely popular way for new traders to get involved in the market. By offering the chance to buy just a fraction of a share these brokers have helped reduce prohibitively high costs of getting involved in big share names like Amazon, Alphabet, Tesla, and others. Many credit them as the catalyst behind the retail trading boom of late.
Another service, though not so new, that has been rejuvenated recently with new features and opportunities is social and copy trading. Through these services you can not only copy other top traders and interact with the community, but you could also earn if you are providing trades for others to copy.
Both blends and ETFs are being offered more and more as a way to offer diverse "basket" type investments that can both lower your risk exposure, and reduce the amount of time you have to spend researching individual companies.
Blends offer investors diversification among these popular investment styles in a single portfolio. Thanks to a mix of different tools, they allow you to reduce the risk of your investments, also optimizing performance. Not surprisingly, one of the first steps to take to be able to invest successfully is precisely to diversify your investments and in this, Blends and ETFs are 2 of the best solutions.
Finally, another example here are Turbo24 warrants offered by IG Markets. They have been compared to barrier options, though in practice they are lower-risk. These are offered by IG Markets through Spectrum MTF, a company owned by IG Group and regulated by the German BaFIN.
The information contained in this article is for general information purposes only. Investingoal shall in no way be responsible for any acts taken on account of this article nor does provide any investment advice for its users.
Education feed
---
Editors' Picks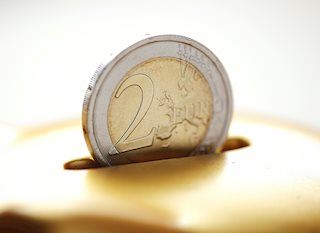 EUR/USD is trading above 1.21, choppy after US retail sales missed estimates with a drop of 1.3% but on top of upward revisions. Increases in producer prices accelerated last month.
EUR/USD News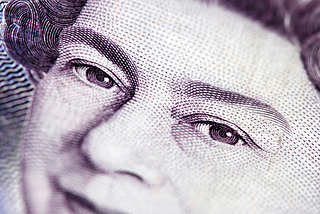 GBP/USD has bounced off the fresh two-month low of 1.4034 but remains depressed. The delay in Britain's reopening is outweighing upbeat UK job figures. Tension is mounting ahead of the Fed.
GBP/USD News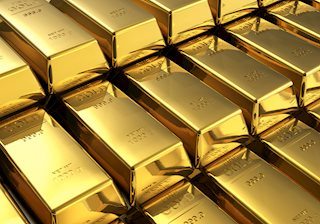 Gold price is attempting a minor recovery above $1850, although the bulls appear to lack conviction, as the US dollar continues to hover near monthly highs.
Gold News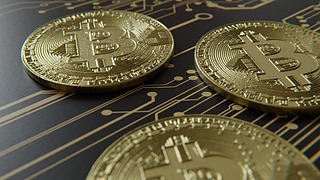 Bitcoin price has experienced a 32% upswing over the past six days and might retrace to gather more steam. Ethereum price performance is lackluster as it rallied roughly 17% in the same period as BTC.
Read more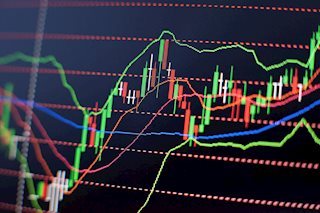 Tesla stock recovered last week as some investor enthusiasm finally returned to the stock with the release of the new Model S Plaid at Tesla's Freemont factory.
Read more
RECOMMENDED LESSONS
Discover how to make money in forex is easy if you know how the bankers trade!
In the fast moving world of currency markets, it is extremely important for new traders to know the list of important forex news...
Chart patterns are one of the most effective trading tools for a trader. They are pure price-action, and form on the basis of underlying buying and...
The forex industry is recently seeing more and more scams. Here are 7 ways to avoid losing your money in such scams: Forex scams are becoming frequent. Michael Greenberg reports on luxurious expenses, including a submarine bought from the money taken from forex traders. Here's another report of a forex fraud. So, how can we avoid falling in such forex scams?
Trading is exciting. Trading is hard. Trading is extremely hard. Some say that it takes more than 10,000 hours to master. Others believe that trading is the way to quick riches. They might be both wrong. What is important to know that no matter how experienced you are, mistakes will be part of the trading process.
---