Success Using Seasonal Patterns
Two questions I always receive when people find out that I trade for a living are: Where do you see the markets going? and, Are there any sure fire shortcuts to making money?Are there any sure fire shortcuts to making money? The first question is easy to answer by viewing the charts of the securities you want to trade. The second question doesn't have an answer because there is no magic formula that exists. To become successful in the markets, you need the right education, a mentor and the willingness to put in the time to build your skills.
Utilizing the chart reading skill set I acquired through my own educational path as a student at Online Trading Academy, I do see the potential for a sharp market downturn beginning now. The following weekly chart of the S&P 500 stock index shows that prices are dropping from the second touch of a supply zone.
The trend never gained enough strength in April to take out the highs that we formed in late 2015, nor did it cause the RSI indicator to break 60. In previous articles, I have discussed the use of the RSI for trend indication.
Even though major news outlets were celebrating the Dow Index making new 2016 highs, they neglected to mention the supply zone near 18220 from early 2015. Prices were so weak that they actually failed to even reach the zone before being dragged down by the other indexes.
The Nasdaq 100 Index had been an incredibly strong index for some time, but it also failed shy of its supply zone on the weekly charts before dropping in price. The failure of the RSI to pierce 60 additionally suggests the continuation of the downtrend. The seasonal pattern of the tech heavy index is to, "Sell in May and go away." With the calendar entering the traditional slow/bearish season for the Nasdaq, I would expect more price drops than rallies.
The mention of the seasonal pattern raises an interesting point. Most traders look myopically at the security they wish to trade. They ignore the outside influences that can affect their trades such as seasonal patterns and related securities that can increase your odds for success.
There are seasons for all securities:
Spring – Prices are starting their bullish rise.

Summer – The bull market and then the start of a slowdown and sideways consolidation

Autumn – Prices begin to fall

Wnter – The full bear market before the slowing and sideways consolidation
The chart above shows the seasonal pattern for the Nasdaq 100 index. The pink line is the averages of the index prices over the last 25 years while the red line shows it for the past five years. They are very similar but looking at the short term versus long can tell you if the pattern has been disrupted recently. The seasonal names, (spring, summer, autumn, winter), do not correlate to the calendar seasons. The spring for oil prices occurs in a different month than spring for the S&P 500. Oil will see prices rise when demand is strongest and drop when it is weakest.
The advantage of knowing seasonal patterns of the markets and securities we trade offers the longer term traders and investors a distinct advantage. When our weekly or monthly charts are approaching a supply or demand zone at the same time the season for that security is changing, we can increase our odds for successfully identifying the trend change. For example, if the season is contrary to the zones (approaching a supply zone in the spring season) we may break the zone instead of reversing.
The drawback to using seasonality is that there is a cost to obtain the information. Several services offer charts to identify the seasonal patterns for indexes and commodities for a fee. But if you can use this data to increase your profitability in the markets, it can be well worth it.
The seasonality should only be used to compliment Online Trading Academy's core strategy. Trying to invest solely on seasonality could lead to losses. You improve your seasonal success by combining this analysis to what you already do on your long term charts. To learn what analysis is required, enroll in a course at your local center today.
Neither Freedom Management Partners nor any of its personnel are registered broker-dealers or investment advisers. I will mention that I consider certain securities or positions to be good candidates for the types of strategies we are discussing or illustrating. Because I consider the securities or positions appropriate to the discussion or for illustration purposes does not mean that I am telling you to trade the strategies or securities. Keep in mind that we are not providing you with recommendations or personalized advice about your trading activities. The information we are providing is not tailored to any individual. Any mention of a particular security is not a recommendation to buy, sell, or hold that or any other security or a suggestion that it is suitable for any specific person. Keep in mind that all trading involves a risk of loss, and this will always be the situation, regardless of whether we are discussing strategies that are intended to limit risk. Also, Freedom Management Partners' personnel are not subject to trading restrictions. I and others at Freedom Management Partners could have a position in a security or initiate a position in a security at any time.
Education feed
Join Telegram
---
Editors' Picks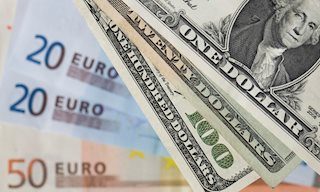 EUR/USD is extending recovery gains above 1.0350 in the early European morning this Wednesday. The US Dollar retreats further amid a better market mood. All eyes remain on the Eurozone inflation, US ADP and Fed Chair Powell's speech.
EUR/USD News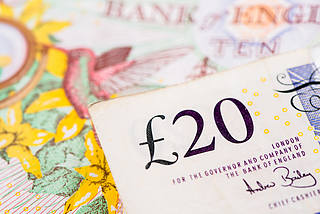 GBP/USD has sensed responsive buying action around 1.1940 as risk aversion loses luster. The Bank of England is expected to advance its interest rates to 4.25% in Q1CY2023. GBP/USD has gained strength after testing the 200-EMA around 1.1960.
GBPUSD News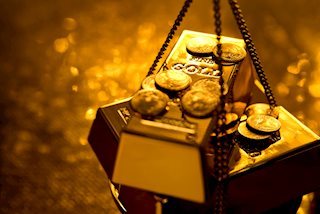 Gold price remains firmer for the second consecutive day, bounces off 10-DMA, short-term key support. Fed Powell's first speech after November, hawkish hopes tease Gold sellers.
Gold News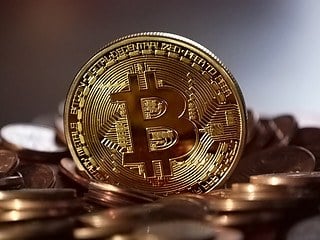 Bitcoin price action has spiked 5% over the last 24 hours, hinting at the start of an optimistic scenario. Previous publications have already explored why BTC is ready for a bear market rally from both short-term and long-term outlooks.
Read more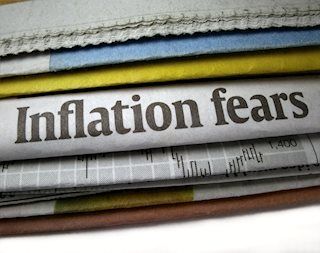 ECB President Christine Lagarde told European lawmakers on Monday that Eurozone inflation hasn't peaked after reaching the highest levels on record in October. Will the Preliminary Eurozone inflation print confirm a peak in inflation?
Read more
RECOMMENDED LESSONS
Discover how to make money in forex is easy if you know how the bankers trade!
In the fast moving world of currency markets, it is extremely important for new traders to know the list of important forex news...
Chart patterns are one of the most effective trading tools for a trader. They are pure price-action, and form on the basis of underlying buying and...
The forex industry is recently seeing more and more scams. Here are 7 ways to avoid losing your money in such scams: Forex scams are becoming frequent. Michael Greenberg reports on luxurious expenses, including a submarine bought from the money taken from forex traders. Here's another report of a forex fraud. So, how can we avoid falling in such forex scams?
Trading is exciting. Trading is hard. Trading is extremely hard. Some say that it takes more than 10,000 hours to master. Others believe that trading is the way to quick riches. They might be both wrong. What is important to know that no matter how experienced you are, mistakes will be part of the trading process.
---