Is social trading worth it?
The internet revolution has been a detrimental factor to the rise of retail trading. With the introduction of electronic communications and the internet, a market once reserved for a few had become available to the masses. The 90s and 00s saw the emergence of a new industry, targeting retail traders that consisted of brokers, liquidity providers and an ecosystem of technology infrastructure providers, like trading platforms, liquidity aggregators and many more that made the task of participating in the world markets from home possible.
Nevertheless, the fact that anybody now had the means to trade stocks, currencies, commodities and other instruments did not necessarily imply that everybody had the appropriate skills and education to do so. As a consequence, many potential retail traders were reluctant to enter the market due to a lack of confidence. This market opportunity became the trigger of a new wave of innovation in the retail trading industry, which came alongside the evolution of the new global trend of social networks. That of social trading platforms. Social trading platforms were platforms that allowed retail traders to trade on behalf of other retail traders, and they introduced two major innovations to the industry. They allowed the general public to see, evaluate and invest in successful strategies of other traders, while also allowing experienced traders to leverage their skills by managing other traders' capital. In the same way that trading platforms democratized trading in the early 90s, during the early 10s social trading platforms gave access to investment services, once reserved for wealthy individuals, to the broader public.
Today, social trading is a mature business and there are a plethora of social trading platforms out there, like eToro, Zulutrade, cTrader Copy and Darwinex, just to name a few. However, just by visiting some of them, the number of available choices to the trader can become overwhelming. Hence traders might be faced with dilemmas like which strategy to choose, or is all of this legitimate and even worth it? The answer to the last question is that it is worth it, as there are a lot of successful and legitimate strategies out there available to retail investors. However, investors should be careful regarding their choices. Investors should focus on two main aspects when choosing to invest through a social trading platform. These are the strategy itself and the social trading platform on which the social trading activity will take place.
I will start by focusing on the social trading platform first, as it is a prerequisite for a good trading strategy to be offered via a reputable and capable social trading platform. Such a trading platform should fulfill at least the following criteria:
A large database of quality strategy providers. This is an indication that the social trading platform is being used successfully and it is a recognized market participant.
Full transparency of operations. All trading activities should be transparent to the trader. Traders should know where their money is invested.
Ability to start and stop strategy copying at any point. The trader should be able to opt in or opt out of a strategy at any moment. In other words, investors should have full control of their funds.
Risk management and analytics' enhancement. Rich analytics allow investors to make smart decisions about their investments, and proper risk management will protect the trader's capital.
When it comes to choosing a strategy to invest in, investors should focus on the following:
Strategy performance. It goes without saying that you want to invest in a strategy that is profitable consistently and for a long period of time. A strategy that was in loss for a year, but covered losses and made substantial profits during the last month might not be an ideal choice.
Risk Profile. You need to evaluate the strategy provider's risk appetite and make sure it matches yours. Are you ready to see big losses in expectation of big returns? Before following a strategy, you should always evaluate it through analytics like the equity drawdown, its sharpe and sortino ratios, and other metrics that indicate the quality of the strategy.
Age. You should always look for strategies that have proven themselves over time. A strategy that started last week and has three winning trades is hardly a wise choice.
Transparency. The more you know about the strategy provider and the strategy itself - the better. Look for strategies offered by reputable providers or companies that explain their trading philosophy and goals to investors.
In principle, investing in social trading does not really differ from investing in any other asset type. If you would buy a property, you would look to buy from a reputable dealer or broker only after you have inspected the property and done some due diligence for the previous owner. Therefore, you should follow the same principles when investing in social trading. Social trading is an innovation that allows small investors to invest in riskier, but more rewarding investments, something that was not possible some years ago. So for investors that have funds and an appetite to invest, but lack the time to do it themselves, or do not have access to traditional mutual and hedge funds, social trading is definitely an option worth looking into.
Spotware Systems Ltd. is a software development company that provides software solutions (products) and development services to enterprises and corporate clients.
Education feed
---
Editors' Picks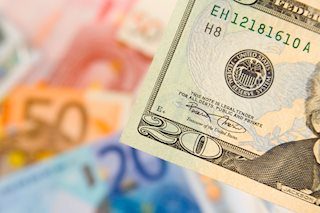 EUR/USD is trading under 1.18, falling as the US dollar benefits from the risk-off mood. Worries about covid, China's techlash and tensions ahead of the Fed are weighing on sentiment. US Durable Goods Orders are eyed.
EUR/USD News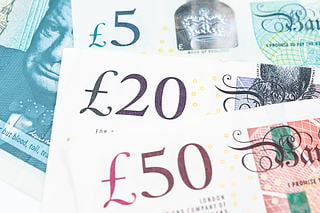 GBP/USD is trading below 1.38, as the safe-haven dollar gains ground across the board. Earlier, sterling benefited from the drop in British covid cases.
GBP/USD News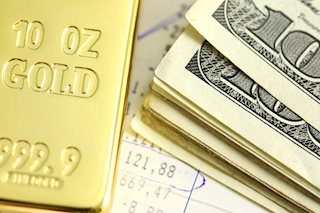 Gold prices loiter near the $1,800 mark for the past five trading sessions. The US dollar remains steady near the four-month high ahead of the Fed's interest rate decision. The prices moved cautiously despite the general negative sentiments surrounding the greenback.
Gold News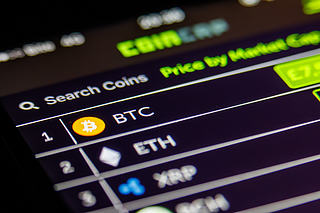 Dogecoin price thrilled investors after posting a 17% surge on July 26. Following the swing high, DOGE has wiped out most of those gains as it retraces.
Read more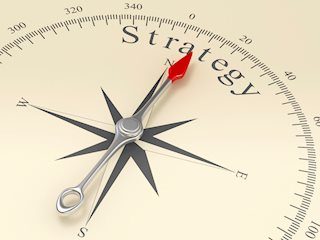 Taking a look at the economic calendar, it is set to be a busy week for the forex market. There's a central bank rate decision, GDP, inflation and employment reports scheduled for release. A number of big tech companies have ...
Read more
RECOMMENDED LESSONS
Discover how to make money in forex is easy if you know how the bankers trade!
In the fast moving world of currency markets, it is extremely important for new traders to know the list of important forex news...
Chart patterns are one of the most effective trading tools for a trader. They are pure price-action, and form on the basis of underlying buying and...
The forex industry is recently seeing more and more scams. Here are 7 ways to avoid losing your money in such scams: Forex scams are becoming frequent. Michael Greenberg reports on luxurious expenses, including a submarine bought from the money taken from forex traders. Here's another report of a forex fraud. So, how can we avoid falling in such forex scams?
Trading is exciting. Trading is hard. Trading is extremely hard. Some say that it takes more than 10,000 hours to master. Others believe that trading is the way to quick riches. They might be both wrong. What is important to know that no matter how experienced you are, mistakes will be part of the trading process.
---