How to trade NZD: Correlation with other pairs
NZD/USD and NZD cross pairs are a divergent set of currency pairs among EUR, GBP, AUD and JPY counterparts and operates / trades on its own terms within its own universe. The main pairs NZD/USD, NZD/CHF and NZD/JPY trade and are permanently contained between NZD/CAD at the top and NZD/EUR at the bottom as follows using 2 week old closing prices:
NZD/AUD 0.9597
NZD/CAD 0.8533
NZD/JPY 0.7058
NZD/USD 0.6430
NZD/CHF 0.6327
NZD/EUR 0.6941
NZD/GBP 0.4937.
The arrangement is the exact same agreement as GBP/USD and cross pairs as exchange rates trade within their own separate universe although NZD/USD and NZD/CHF forever remain in contention against each other as it pertains to exchange rates predict exchange rates. The NZD composition is the exact same as AUD yet much different from EUR and GBP and due to the position of EUR/CAD and GBP/CAD and CAD positions.
While AUD/CAD and NZD/CAD serve as tops in the AUD and NZD universe, GBP/CAD and EUR/CAD are positioned as neutral currencies within the GBP and EUR complex. Above GBP/CAD and EUR/CAD as next currencies are wide rangers EUR/NZD and EUR/AUD Vs GBP/NZD and GBP/AUD.
To demonstrate by GBP example and to highlight CAD's position, NZD/ISD and NZD/CHF off kilter neutrality, here's GBP line up and the GBP set up is the eact same as EUR.
GBP/CHF, GBP/USD, GBP/JPY , GBP/CAD, GBP/AUD and GBP/NZD.
GBP/CHF, EUR/CHF and AUD/CHF are bottom currencies and always wider range movements by design to GBP/USD, EUR/USD and AUD/USD. The purpose of GBP/CHF, EUR/CHF and AUD/CHF is to contain on purpose movements to GBP/USD, EUR/USD and AUD/USD as ranges by design are much shorter than its CHF counterparts. CHF wide ranges also ensures counterpart currencies maintain their respective trading space but also never to trade to zero. CHF is the currency market protection currency.
GBP/CHF, EUR/CHF and AUD/CHF also serve as bottom protectors to the overall GBP, EUR and AUD universe as GBP/USD, EUR/USD and AUD/USD can't ever trade below CHF counterparts. As GBP/USD rises or falls so then does GBP/CHF and as GBP/CHF rises or falls so then does GBP/USD.
GBP/USD, EUR/USD and AUD/USD then become neutral currency pairs by design within the overall universe yet locked between CHF and JPY counterparts and movements are contained between 2 wide range currency pairs, CHF and JPY.
What separates NZD/USD and NZD/CHF from its GBP, EUR and AUD counterparts is both are allowed an equal chance as bottom currency positions because allowable movements are always equal or close to equal. Bottom currency difference is either pair may serve as neutrality and second divergence is which pair as bottom factors a distinction to forecast NZD pairs as exchange rates predict exchange rates.
NZD currencies are bottoms and smallest currencies to well over 60+ currency pairs therefore NZD overbought / oversold becomes a signal currency to higher exchange rate pairs.
What overall neutrality means and why for GBP/USD, EUR/USD, AUD/USD and NZD/USD is reciprocal currencies as USD/GBP, USD/EUR, USD/AUD and USD/NZD contain wider ranges than counterparts. This wide range scenario forces not only neutrality but ensures trading spaces won't violate. For NZDUSD lower ranges ensures NZD/USD is allowed movements to a certain point then it stops the rise or fall.
Exchange rates predict exchange rates applies to which currency pairs to factor against each other to determine in weekly trades exact tops, bottoms, entries and exits. Its the perfect trade as it derives from exact exchange rates however every currency pair is different to the result and procedures to forecast tops, bottoms, exits and entries. To apply the concept is not only simple but takes literally minutes to obtain an accurate forecast.
While NZD/CAD and AUD/CAD serves as tops to NZD/USD and AUD/USD, GBP/CAD and EUR/CAD are neutral pairs and positioned as middle currencies to separate the distribution from low range movements to higher range pairs. Middle and neutral currency pairs are designed not to move as widely as counterparts as the name of the game is containment. Currency prices are designed not to move widely.
Above EUR/CAD and GBP/CAD are higher range pairs EUR/AUD and GBP/AUD Vs EUR/NZD and GBP/NZD.
How the distributions align determines high or low movements. Many instances, 1 or 2 currencies within the universe are identified as problem pairs as prices maybe to high or low. Problem pairs disrupts overall price movements to counterpart pairs. EUR is a classic example to problem pairs and prices. The last time all GBP currencies traded perfectly was last February during most volatile trading against Brexit news. Prices traded smoothly and normally.
Perfect alignments to exchange rates are questions to Correlations and ranges. Explains problem pairs Vs uniform price movements.
Last week's trading experienced uneven prices among currency pairs to inform problem pairs and non normality existed. NZD is a classic normally traded distribution and rarely are problem pairs existent.
NZD serves its purpose in the currency pair line up by establishing daily interest rates for the remainder of the world's central banks and currencies. And NZD obtains its interest rates from the Fed. Its a 24 hour system and completes everyday from the Fed to RBNZ then distributes to the world's central banks. The Fed and interest rates set the world standard while NZD and the RBNZ carry on the daily interest and exchange rate conventions since the 1972 free float.
NZD as exchange rates predict exchange rates forecasts NZD/JPY the most at 11 times, NZD/CHF at 6 times, NZD/USD at 4 times and NZD/CAD 9 times. Best and most accurate forecasts are clearly NZD/JPY.
The purpose for NZD/AUD is a prediction currency to forecast bottoms in NZD/JPY, NZD/CHF and NZD/USD. NZD/GBP serves no real function as a forecast currency nor to forecast from NZD as the distance is to far to all NZD pairs.
Subtract the perfection seen in NZD/JPY, the vast majority of NZD pairs forecasts exact and solid tops and bottoms. And the majority to the NZD universe consist of the main 3 as NZD/CHF, NZD/USD and NZD/JPY.
Only target trading is located in NZD/JPY while remainder NZD pairs lack ability as exchange rates to forecast targets. The best is forecasts to tops and bottoms which may serve as boundaries rather than targets. The overall message to NZD is a range rather than a trend currency. A trend currency such as EUR and GBP easily forecasts targets as well as tops and bottoms.
Here's how NZD operates:
NZD/USD predicts NZD/JPY tops and bottoms.
NZD/JPY predicts NZD/CHF and NZD/JPY bottoms.
NZD/CHF predicts NZD/JPY shorts.
NZD/CAD predicts NZD/CHF NZD/CHF top and NZD/JPY bottom.
NZD/AUD predicts NZD/USD top and NZD/CHF botom.
NZD/EUR predicts NZD/JPY tops and bottoms.
Reciprocals
NZD/CHF predicts NZD/JPY tops.
NZD/USD predicts NZD/JPY top.
NZD/CAD predicts NZD/USD and NZD/CHF bottoms.
NZD/AUD predicts bottoms to NZD/JPY, NZD/USD and NZD/CHF.
NZD/JPY predicts NZD/USD and NZD/CHF tops
Trading currencies and other financial instruments carries a degree of loss and possible loss of entire investments. Please managed your own risks, stop loss, and margins requirements.
Education feed
Join Telegram
---
Editors' Picks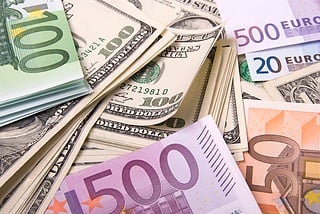 EUR/USD stays in the lower half of its daily range but continues to trade above 1.0700 in the early American session on Friday. The data from the US showed that the annual Core PCE Price Index declined to 4.9% in April as expected, making it difficult for the dollar to gather strength.
EUR/USD News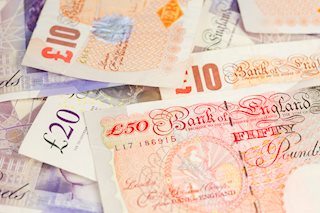 GBP/USD clings to daily gains above 1.2600 and remains on track to end the week in positive territory. The greenback struggles to attract investors after the data from the US showed that PCE inflation softened in April.
GBP/USD News

Gold has lost its traction in the second half of the day on Friday and declined toward the $1,850 area. The benchmark 10-year US Treasury bond yield staged a modest rebound on the US PCE inflation data, not allowing XAU/USD to preserve its bullish momentum.
Gold News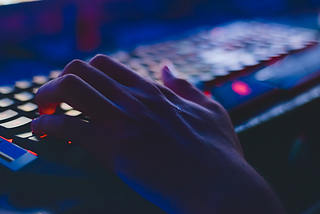 Terra's LUNA fork proposal has passed with 65.5% votes, Revival Plan 2 in action without algorithmic stablecoin UST. LUNA price could wipe out losses incurred by holders in the colossal crash of LUNC and UST.
Read more

Tap into our 20 years Forex trading experience and get ahead of the markets. Maximize our actionable content, be part of our community, and chat with our experts. Join FXStreet Premium today!
BECOME PREMIUM
RECOMMENDED LESSONS
Discover how to make money in forex is easy if you know how the bankers trade!
In the fast moving world of currency markets, it is extremely important for new traders to know the list of important forex news...
Chart patterns are one of the most effective trading tools for a trader. They are pure price-action, and form on the basis of underlying buying and...
The forex industry is recently seeing more and more scams. Here are 7 ways to avoid losing your money in such scams: Forex scams are becoming frequent. Michael Greenberg reports on luxurious expenses, including a submarine bought from the money taken from forex traders. Here's another report of a forex fraud. So, how can we avoid falling in such forex scams?
Trading is exciting. Trading is hard. Trading is extremely hard. Some say that it takes more than 10,000 hours to master. Others believe that trading is the way to quick riches. They might be both wrong. What is important to know that no matter how experienced you are, mistakes will be part of the trading process.
---