How To Take Trades For The Right Reasons
Since beginning my trading career I have encountered many ups and downs along the way attempting to discover how the financial markets really work. Some lessons were certainly costly ones while others paid me back in more ways than just the financial kind. These lessons in particular served their purpose in showing me aspects of the market, and the FX market in particular, which I had never considered and which now I am aware of and factor into my own trading plan each and every day. I also discovered that one has to be open to these lessons if they really want to take advantage of them. In the novice trader's experience though, it is not always easy to be open to the right things when so much information is being thrown at you and all you want to focus on is making money as quickly as possible. Nobody knows this better than me, I can assure you.
A much wiser person than me once said, you can only pour into an empty cup. If it is already full, then you will only see what you are pouring go to waste. When teaching the various classes online and on-location for Online Trading Academy, I try to suggest to my students to take the very same advice themselves in their trading and investing endeavours. It is very easy to question and try to figure out exactly why something went up or down in the FX markets and, let's face it, there is literally an overwhelming amount of information out there to focus on as a currency trader. There is economic news, fundamentals, chart patterns and technical analysis to name but a few. This is more than enough to fill your cup I would say.
Based on the amount of information available to us online and at the click of a button, any of us looking at FX pairs on a day to day basis could easily justify why the markets went up or down couldn't we? That's what the news does every day, doesn't it? The papers and news websites always like to tell us why the markets went up or down that day but they never seem to tell us what the market is likely to do the next day, do they? To me, that simple fact alone tends to make all financial and market news completely and utterly redundant. I look at it like this: When I was new to trading FX, all I did was read the news sites and try to implement the information into my decision making process for taking trades, but the experience ultimately was not a good one at all. It certainly didn't help me to make money. In fact, I probably lost more along the way from always being on the wrong side of the news.
I realized very quickly that if making consistent profits in trading was as simple as following the financial news to make our choices of buying and selling, then that's what everyone would do and they would all make money. I always felt there must be more…and there was. It was price itself and the only two components which truly impact it: Demand and Supply. In itself, the principles of Demand and Supply couldn't be more simple and logical. We all know that when Demand and Supply are out of balance, then prices have to move either up or down. There is no getting away from this, whatever way you want to look at it. The larger the imbalance, the larger the move; and when it comes to market participants, you don't get bigger than the major banks and financial institutions. Track their footprints on a price chart and you'll have all you need to know about when to buy or sell, irrespective of what the news is saying. I don't hear the major institutions making announcements when they plan to enter the markets, do you? If they did, then they would lose their trading edge altogether and they make far too much money to sacrifice that. We just have to be objective, patient and follow our plans to do what they do.
The big talk in the FX markets lately has been Brexit. To be frank, I am pretty tired of hearing about it but the chat still goes on anyway. After the vote to leave the EU and the consequent sell off of the GBPUSD, it has been a turbulent and indecisive market to say the least. Let's take a look at a recent chart of the price action:
Pretty it is not. Following any kind of trend has been nothing short of frustration after frustration. Even major moves we have seen on the market have been followed by some kind of justification based on figures like GDP, employment and now the latest talk which follows the line of thinking that the UK will be leaving the EU sooner rather later. It's pretty much a minefield of speculation and to trade based on the news is just misery waiting to happen. But many traders are out there attempting to do just that, buying and selling based off any news they can find and no doubt finding frustration along the way. My question is this: do you really think the banks are reading all this news before making their choice to buy or sell? I would say that it is they who are creating these moves ahead of time due to their huge order size creating major imbalances in price and then the news wires attempt to explain it afterwards.
Take a look at this chart instead for a clearer picture of the price action:
Suddenly things look a whole lot clearer when we see the true footprints of the big players. A professional trader is patient enough to wait for the big picture forces to show their hand before making a move either way and irrespective of the news too. We can't beat the banks after all, so instead we choose to join them at Online Trading Academy. It becomes much easier to accept that you will never really know why something goes up or down, aside from simple Demand and Supply imbalances. Accept that and you can be well on your way to consistency, only if you empty your cup first.
This report is prepared solely for information and data purposes. Opinions, estimates and projections contained herein are those of FXTechstrategy.com own as of the date hereof and are subject to change without notice. The information and opinions contained herein have been compiled or arrived at from sources believed to be reliable but no representation or warranty, express or implied, is made as to their accuracy or completeness and neither the information nor the forecast shall be taken as a representation for which FXTechstrategy.com incurs any responsibility. FXTstrategy.com does not accept any liability whatsoever for any loss arising from any use of this report or its contents. This report is not construed as an offer to sell or solicitation of any offer to buy any of the currencies referred to in this report.
---
Follow us on Telegram
Stay updated of all the news
Editors' Picks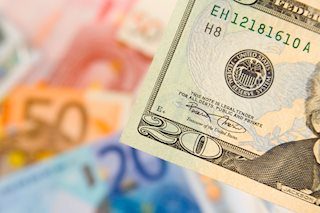 EUR/USD lost its recovery momentum and declined below 1.0600 in the American session on Friday, erasing a portion of its daily gains in the process. Nevertheless, the risk-positive market atmosphere after PCE inflation data helps the pair limit its losses.
EUR/USD News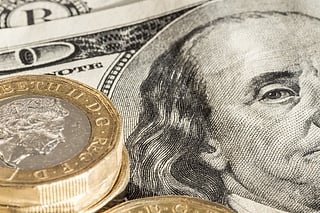 GBP/USD reversed its direction and slumped below 1.2200 in the American session on Friday after rising above 1.2270 earlier in the day. Position readjustments and profit-taking on the last trading day of the quarter seems to be weighing on Pound Sterling.
GBP/USD News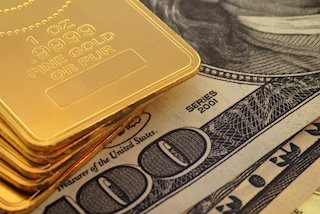 Following a steady rebound toward $1,880 on Friday, Gold price made a sharp U-turn and turned negative on the day near $1,860. Although the 10-year US T-bond yield is down more than 1%, XAU/USD struggles to find demand on the last day of Q3.
Gold News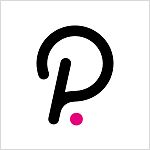 Polkadot price, in nearly two years, has shed 92.91% from its all-time high of $55.09. The massive downswing in DOT has pushed it down to levels that were last seen in October 2020. Hence, the chances of this altcoin forming a bottom and rallying are high.
Read more

Nike (NKE) stock has surged over 9% in Friday's premarket, climbing above $98 per share, following late Thursday's fiscal first-quarter earnings release. Nike beat pessimistic earnings expectations by more than 23% and hiked its dividend by 9%.
Read more
RECOMMENDED LESSONS
Discover how to make money in forex is easy if you know how the bankers trade!
In the fast moving world of currency markets, it is extremely important for new traders to know the list of important forex news...
Chart patterns are one of the most effective trading tools for a trader. They are pure price-action, and form on the basis of underlying buying and...
The forex industry is recently seeing more and more scams. Here are 7 ways to avoid losing your money in such scams: Forex scams are becoming frequent. Michael Greenberg reports on luxurious expenses, including a submarine bought from the money taken from forex traders. Here's another report of a forex fraud. So, how can we avoid falling in such forex scams?
Trading is exciting. Trading is hard. Trading is extremely hard. Some say that it takes more than 10,000 hours to master. Others believe that trading is the way to quick riches. They might be both wrong. What is important to know that no matter how experienced you are, mistakes will be part of the trading process.
---