How the gig economy affects the market and your investments [Video]
The gig economy is now everywhere - from our home deliveries of food and goods to the way we source our home help and taxi journeys, to the way we are employed and employ people ourselves.
Everyone thinks that the gig economy is a new phenomenon that started in the digital age. That's not true. Avon pioneered the "gig" economy 130 years ago. The company determined that beauty products didn't need the floor space overheads of a shop - or expensive marketing and advertising.
What it needed was a team of women - demonstrating and selling their line of products to other women in person. These women were not employed by the company but could tap into the product line and quality without committing to holding stock or having to work full time in sales. With flexible hours built around their communities and family time, working from home was a game-changer for Avon and their "ladies."
Mary Kay, founded in 1963, followed the pattern started by Avon and is probably the best-known US example of an early gig company..
Flexibility on both sides
The attractions are obvious. For the employee, freelance or contract work means having a varied workload, often from different companies or sectors - or staying with one company on more flexible terms than a fully committed, salaried job. Along with this comes the ability to choose when to work - and where.
Disadvantages include not having sick pay or leave, no paid holiday or vacation entitlements, no funded maternity or paternity breaks - or medical, retirement, or death-in-service benefits.
For the employer, the attractions are more obvious. There is no long-term commitment to individuals' employment and less demanding work contracts, no financial ties to ongoing training, health benefits, pensions, or vacation and maternity leave.
As for the downsides for the employer- apart from the freelancer deciding to leave (if they're outstanding) or putting up their prices, there really aren't too many others.
According to an Edison Research report, 24% of Americans, aged over 18, earned their living from the gig economy in 2019. A quarter of all jobs now rely on this working method - what's more - 44% of those toiling in the gig economy say that this is their primary income source.
If you're one of that 24% – or even if you're not - it's worth looking through the Edison report – it makes for fascinating reading.
Here are just a couple of snippets:
Men (31%) are more likely than women (18%) to be employed in the gig economy.
Those whose primary income is from working in the gig economy are more likely to have an anxiety score of over 50 compared to a score of 24 for those in regular employment.
25% of adults aged 35-54 are gig workers, and 11% of those aged 55+ have gig jobs.
Organic growth
The range of gig jobs has expanded across all industries. It embraces everything from delivery and taxi drivers through writers, programmers and software developers, accountants, bookkeepers, paralegals, medical professionals, and even pilots. The list is endless.
"Entrepreneurship" is the new black.
A word, almost unknown ten years ago, is now front and center of the new economy. Young people, in particular, are less likely to want the shackles of traditional employment with a set pay packet. The possible financial gains and flexibility seem to outweigh the downside of most of the risks involved.
This is especially true of those with young families – especially women - who can fit work around schooling and earn a wage at home as and when they can spare the time.
The bottom line: It's all about overhead
From an investment point of view, the implications are profound.
Any reduction in overhead for a company goes straight to their bottom line. Without the drag of the expense of providing office space or a workstation, pension, health insurance, holiday pay, company car, and so on, firms can save phenomenal amounts of money at scale by outsourcing work.
This becomes especially true of work that can be outsourced to countries where "rote work" - the tedious but necessary grunt work in any business – can be done in areas of the world, outside of the US, where labor is considerably cheaper.
Of course, the downside of this is that homegrown gig workers are competing on an uneven playing field.
Gig jobs also embrace companies like Airbnb and JustPark, where facilities and labor combine to create an opportunity for people to augment their current earnings or expand to create their sole income via these services.
The importance of these gig companies cannot be overstated. With valuations ranging from $120 billion for Uber to $1.85 billion for Posmates, these are serious businesses with a global clientele.
DiDi, SpaceX, Pinterest, Lyft, Slack, Stripe, and many others have become household names. Airbnb has become a noun describing short-term serviced accommodation lettings - everyone understands, "I've Airbnb'd it."
And then there's COVID-19
Post-COVID, as businesses adjust to not needing office space or any central location to base their staff permanently, workers will become more comfortable working from home or a beachfront hammock somewhere.
The exploitation of this flexibility is something all gig companies will want to scale. The world of business will never go back to pre-COVID models, so, long-term, the prospects for this sector's growth are virtually limitless. Innovation and technology are the drivers of gig companies - and they are exceptional at both.
Globalization has also played an enormous role in the growth and expansion of the gig economy. Macroeconomic shifts in global trade coupled with the rise in smartphone usage and other technological advances show no signs of slowing down.
As businesses realize that they are not tied to their local field of talent but can source positions from a wide range of global workers, many with skill sets that bring fresh ideas and attitudes, along with a hungry work ethic, many more will turn to gig companies to fill vacancies.
At the moment, many gig companies are dealing with the effects of their disruption on traditional markets. Regulatory scrutiny over minimum wages, holiday pay, pensions, and other "perks" that regular workers enjoy, is currently working its way through courts and government legislation worldwide.
Once a framework for regularizing these issues has been agreed upon – and both sides are in alignment – there will be no stopping the gig economy.
Invest in business process, not just the product
The long-term sustainability of earnings potential from gig businesses depends entirely on their profitability. The primary drain on such profitability is the cost of labor.
These companies have proved that they have a business model which works well in the New Age economy.
Once these firms have established themselves as reliable, socially aware, and environmentally friendly outfits, they would fit neatly into anyone's longer-term investment portfolio.

All statements presented in this website are the exclusive opinions of NOBLE GOLD, INC. and no other party. It must be emphasized that the performance of investments or purchases that have occurred previously may not be taken as predicting future performance or results. Investing in precious metals, including gold coins, gold or silver bars, involve risks, and may not be appropriate for all investors. The value of these items may change depending on various conditions, and may fluctuate, accordingly. NOBLE GOLD, INC. makes no representations or guarantees that metals purchased will appreciate in value. Any decision to buy or sell precious metals must be that of the customer, acting alone, and should be made with caution, on the basis of the customer's own personal investigation and research, and exclusive judgment. By accessing the information presented on this website and utilizing the services of NOBLE GOLD, INC. you hereby agree to be bound by the terms of service and privacy policy of the Company.
Education feed
---
Editors' Picks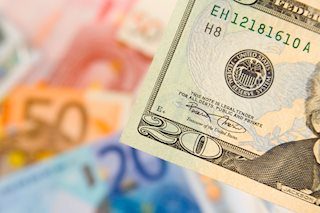 EUR/USD is trading near weekly highs above 1.1820, as the greenback eases with worse than anticipated data and ahead of the US Federal Reserve decision. US Durable Goods Orders missed estimates with +0.8% in June.
EUR/USD News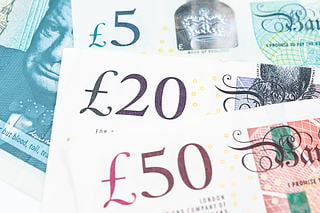 GBP/USD is trading above 1.38, as the safe-haven dollar gains have faded away after a risk-off mood earlier in the day. The pound benefited from the drop in British covid cases.
GBP/USD News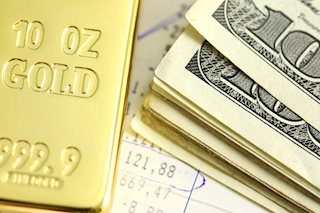 Gold prices loiter near the $1,800 mark for the past five trading sessions. The US dollar remains steady near the four-month high ahead of the Fed's interest rate decision. The prices moved cautiously despite the general negative sentiments surrounding the greenback.
Gold News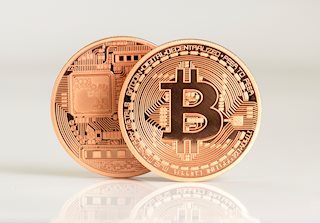 Bitcoin price is experiencing a pullback after rallying 38% to tag $40,000. Ethereum price promptly follows BTC as it eyes a retracement to the $2,018 support level.
Read more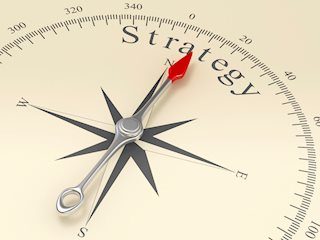 Taking a look at the economic calendar, it is set to be a busy week for the forex market. There's a central bank rate decision, GDP, inflation and employment reports scheduled for release. A number of big tech companies have ...
Read more
RECOMMENDED LESSONS
Discover how to make money in forex is easy if you know how the bankers trade!
In the fast moving world of currency markets, it is extremely important for new traders to know the list of important forex news...
Chart patterns are one of the most effective trading tools for a trader. They are pure price-action, and form on the basis of underlying buying and...
The forex industry is recently seeing more and more scams. Here are 7 ways to avoid losing your money in such scams: Forex scams are becoming frequent. Michael Greenberg reports on luxurious expenses, including a submarine bought from the money taken from forex traders. Here's another report of a forex fraud. So, how can we avoid falling in such forex scams?
Trading is exciting. Trading is hard. Trading is extremely hard. Some say that it takes more than 10,000 hours to master. Others believe that trading is the way to quick riches. They might be both wrong. What is important to know that no matter how experienced you are, mistakes will be part of the trading process.
---