Horoscope trading, really?
As a Futures broker in a mainstream blue chip firm I got to experience the insatiable desire of the professional trader that would do anything to capture that edge to make money. It wasn't just one trader, it was many, and one got to learn too that they often weren't as smart (or trade creative) as their job title suggested they should be, far from it.
So as a broker, one had to be that creative sharpness, be that observer of all that glittered, be the source of stories and inspiration to feed the insatiable appetite to make money.
The following are true stories of just how crazy things got in the search for alpha, they are a historic recollection of past performance and are in no way suggesting that by doing these things that you will make money.
The general tone of these stories is that to remember we are all part of a bigger system, and understanding some of the influences to that system can potentially give us ideas regarding the behaviour of the market, the crowd.
Let's start with Welles Wilder, considered one of the father figures of Technical Analyses, he defined the Relative Strength Index (RSI) that is one of the key indicators. He also created the Delta Society. What interested me about his Delta work is that he looked at the influence of the moon on the behaviour of the crowd, he paid attention to the timing of key market swings in relation to activity between full moons. He coloured each moon of a series of 4 and then repeated the colours, the theory looked at where a high coming 5 days after a red moon would be expected also 5 days after the next red moon. To learn more you need to investigate further via that web link. Personally, I had uncanny success from applying this type idea to the market, and from a timing point of view it warned of pending market movement, certainly in the products trading at the time of my observations. Incidentally, you can do something similar using sunspot activity and map back any key market move following a peak in sunspot activity to key crowd behaviour. Keep an open mind.
Isobar tracking could also be considered a useful tool, in the late 1980's, early 1990's there were at least 3 FTSE 100 crashes that occurred during the same time as very low pressure weather systems were passing through the UK.. was our collective mood influenced by the weather.. perhaps !.
The next story involved my own appetite to be creative with Leonardo De Pisa, or Fibonacci to his friends. I looked at applying Fibonacci "spirals" to trend origin and expanding the spiral out to identify growth potential of a trend, the spiral was created from the first retracement of a new trend that was then multiplied by 1.618 to created a new target and by 1.618 to find the next target etc. By surprise it worked very well, particularly for stocks. Overlaying this I would place markers at Fibonacci number of tics from the origin of a trend, I started at 55, 89, 144, 233 etc.. I remember on one particularly occasion Euro$ Futures rallied 233 tics, retraced 89 tics and then rallied 233 tics.. I was commentating on the market potential throughout the whole move, it became a dance that followed the dialogue precisely – in my view, it is worth keeping an eye on 'natural numbers' and knowing where they are for whatever product you trade.
The last story in this piece is very odd. I picked up this story in the press that an astrologer near Covent Garden in London, called Norman, was doing intraday astrology forecasts of the direction of gold. Now I had heard rumours that there were some Eastern European trading teams that employed astrologers to forecast the market. So me being me I contacted Norman, "I'm a futures broker, do you think you can predict the direction of some of the products I trade" his answer was YES, just give me a birth date/starting date of the product. So I gave him 30/9/1982 when Short Sterling and Long Gilt Futures started trading on the London Futures market, LIFFE. He then gave me a forecast per hour for the next day's trading "Hr1 UP, Hr2 UP UP, Hr3 Stable, Hr 4 DOWN etc etc". For the first 10 days he predicted with 60pct accuracy.. On the 11 th day evening he gave me the 12 th day predictions "Hr 1 DOWN, Hr 2 UP, Hr 3 UP UP, Hr 4 UP UP DOWN DOWN DOWN DOWN DOWN UP" and he added "something is going to happen, my predictions have gone nuts for that time". The next day I was in Geneva visiting a client, an old prop trading friend and client who I had been joking with about Norman, and said that in hour 4 of trading watch-out, Norman is nervous. We watched, nothing happened, but then realised we needed to compensate for UK GMT and waited longer…. The market then went absolutely bananas, Margaret Thatcher unexpectedly resigned. Norman was right.
Moral of these stories is that it can pay to have a very open mind and be a little eccentric as to how you read the market.. find your own Norman..
AlphaMind do not offer trading or investment advice and do not take responsibility for any investment or trading actions or decisions taken by clients or any observers of our material in any form of media, either now or in future.
Education feed
Join Telegram
---
Editors' Picks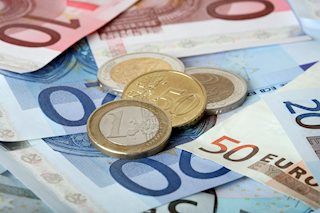 EUR/USD regained its traction after dropping toward 1.0350 in the early American session and climbed above 1.0400. Trading conditions remain thin on Black Friday and the pair remains on track to end the week in positive territory.
EUR/USD News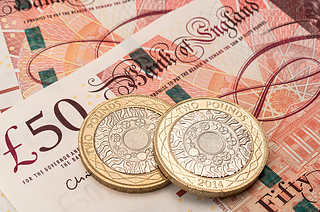 GBP/USD managed to stage a recovery toward 1.2100 in the American session on Friday and now looks to register gains for the third straight week. The US Dollar struggles to preserve its strength as markets remain subdued on Black Friday.
GBPUSD News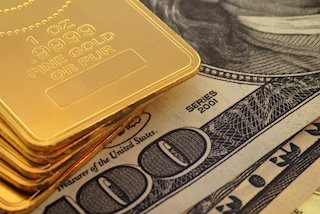 Gold price continues to move sideways at around $1,750 heading into the weekend. The benchmark 10-year US Treasury bond yield retreated from the daily high it touched above 3.75% earlier in the day, allowing XAU/USD to erase a portion of its daily losses.
Gold News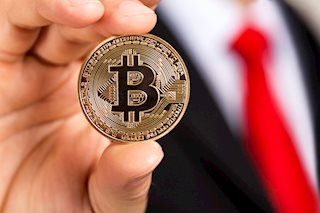 Bitcoin price is in a good place to trigger another bear market rally from a high-time frame perspective. This development, combined with the optimistic outlook seen in on-chain metrics, further strengthens the possibility of a happy ending to 2022.
Read more

Since the Fed's last raise November 3, Fed Funds rate opens and closes at 3.83. The Fed Funds rate once traded freely on its own with highs and lows as any financial instrument. In 2000, Central banks implemented meetings every 6 weeks.
Read more
RECOMMENDED LESSONS
Discover how to make money in forex is easy if you know how the bankers trade!
In the fast moving world of currency markets, it is extremely important for new traders to know the list of important forex news...
Chart patterns are one of the most effective trading tools for a trader. They are pure price-action, and form on the basis of underlying buying and...
The forex industry is recently seeing more and more scams. Here are 7 ways to avoid losing your money in such scams: Forex scams are becoming frequent. Michael Greenberg reports on luxurious expenses, including a submarine bought from the money taken from forex traders. Here's another report of a forex fraud. So, how can we avoid falling in such forex scams?
Trading is exciting. Trading is hard. Trading is extremely hard. Some say that it takes more than 10,000 hours to master. Others believe that trading is the way to quick riches. They might be both wrong. What is important to know that no matter how experienced you are, mistakes will be part of the trading process.
---