Cryptocurrencies are a public good and that gives them a huge perspective
Valuation of financial products
Cryptocurrency valuation is a big challenge as it is now one of the most important markets globally, with a market capitalization of about $2 trillion. One of the parameters that must be considered when valuing a financial product is its ability to offer value to society. In other words, the solutions, and opportunities that a financial product can contribute to the communities of both developed and developing countries. The more answers that a financial product can offer to society, the better and stronger the prospects of this financial product and the market it belongs to. At the same time, the opportunities provided by the crypto market to different cultures worldwide could be the cornerstone to build the foundation of all its expectations.
The discussion about cryptocurrencies about what they can offer to societies will need to be done in-depth as it concerns both those who belong to developed countries and those who live in developing countries. Most people in developed western economies are skeptical of cryptocurrencies. Perhaps, this distrust exists because they value cryptocurrencies in the light of the privileged perspective of the developed economy in which they operate. In fact, for most people living in developed countries, cryptocurrencies have no reason to exist as they cannot serve the vital functions of their economy. But the same is not the case in developing countries, which are the majority of the world's population.
Indeed, developed societies and economies constitute the minority of the world's population. In fact, of the approximately 8 billion people living on our planet, only about 20% of the population live in places with democracy and a relatively stable economic system. In 80% of the countries worldwide, societies are governed by authoritarian regimes, where the protection of human rights and equality in economic and political freedoms are minimal.
What leads people to cryptocurrencies?
Speaking in economic terms, we find that billions of people worldwide living in developing countries are experiencing years of hyperinflation. In addition, in many emerging economies, poor fiscal and monetary governance combined with high levels of corruption have resulted in the constant devaluation of their currencies. Combined with the high cost of the financial systems they use and the bureaucracy they have, these countries are leading people to look for products like cryptocurrencies so that either these people can protect their savings or send and receive remittances. Thus, for these people, cryptocurrencies acquire an essential tool of the financial and social value in their lives.
Hence, cryptocurrencies have become a revolutionary discovery for the world's population, as for the first time in human history, people who do not live in a stable economic country may have an alternative economic and monetary perspective. By participating in the alternative financial system of cryptocurrencies, people living in developing countries gain greater economic empowerment and independence, while at the same time, they are highlighting the enormous economic and social value of cryptocurrencies.
Crypto provides a reliable new borderless alternative, with value storage being decentralized. But distributing cryptocurrencies to be transparent around the world requires an algorithmic identification method, which, however, demands the consumption of a lot of electricity. High energy consumption is one of the arguments that citizens from developed economies focus on to show their opposition to cryptocurrencies.
On the other hand, this methodology, which requires a lot of energy, does not require financial intermediaries, thus solving many of the problems people face, especially in developing countries. At the same time, the new cryptocurrencies that are generated through mining are distributed all around the world. Therefore, energy consumption serves a specific social purpose: access to decentralized currency, without intermediaries, with the distribution of monetary resources and transactions across the length and breadth of the earth.
Cryptocurrencies help protect, not destroy, the environment
In this light, given the social value it offers, the consumption of energy for the operation of cryptocurrencies cannot be more unacceptable than the energy consumed for other activities that serve humans. For example, dryers, data centres, refrigerators, air conditioners, ships, and aircraft also serve the needs of society by consuming vast amounts of energy. In fact, all the above consume much more power than is consumed for the operation of cryptocurrencies. However, there has been no ethical discussion about their environmental impact. That is because they fulfill useful functions that improve our lives, as each of them accomplishes a social goal.
Cryptocurrencies also serve a social purpose, which, however, is not perceived by most, especially those living in developed countries who enjoy the stability of solid economies and currencies. Indeed, cryptocurrencies have not yet become a socially acceptable tool that performs a vital function. The fact is that the majority of those who write or talk about cryptocurrencies are those who live in privileged countries. They are not users of this technology, and as they refuse to understand its inherent purpose, they become adversaries.
But that is about to change. By the end of 2021, the global crypto market had about 300 million users living in emerging and developing economies. This number grows, and as users are projected to reach 1 billion by the end of 2022, cryptocurrencies will gradually become socially acceptable and vital for the thriving human civilization. Thus, the debate over the energy consumption of cryptocurrencies will slowly diminish.
After all, the truth is that, contrary to popular belief, cryptocurrencies are becoming an essential part of developing a carbon-neutral energy network, as they can make investing in renewable energy sources economically viable. There are many examples of effective action for this purpose:
Crypto Climate Accord focuses on getting rid of carbon cryptocurrencies.

Filecoin Green aims to make blockchain carbon neutral and, over time, carbon negative.
Cryptocurrencies are more than the currency; they are a public good
Cryptocurrencies indeed have serious weaknesses, however, not in terms of destroying environmental sustainability. In fact, the crypto industry can become a key player in promoting transparent, verifiable, and enforceable changes on the road to environmental sustainability in ways that the traditional industry has failed to do.
At the same time, the crypto industry will pursue another goal, which is as crucial as environmental sustainability. This is the value of cryptos as a critical tool for financial freedom for the billions of people living in developing countries.
More have to be done, mainly in the effort to establish standard global rules and regulations for all when using cryptos. But the truth is that now cryptocurrencies now, they are global public goods. And the first and fundamental step that must be done is for everyone to understand its social value.
Of course, cryptocurrencies are far from being able to replace the existing monetary system. Nevertheless, they are very close to creating the conditions of public justice in money transactions and the protection of the capital of all the citizens of the world. Thus, cryptocurrencies indeed give value to societies worldwide.
Social value constitutes the prospect of all financial products, including cryptocurrencies, provided that all parties, both in developed and developing countries, will eventually realize this value and the fact that cryptos are already a world public good.
CFDs are complex instruments and come with a high risk of losing money rapidly due to leverage. You should consider whether you understand how CFDs work and whether you can afford to take the high risk of losing your money. The Article/Information available on this website is for informational purposes only, you should not construe any such information or other material as investment advice or any other research recommendation. Nothing contained on this Article/ Information in this website constitutes a solicitation, recommendation, endorsement, or offer by LegacyFX and A.N. ALLNEW INVESTMENTS LIMITED in Cyprus or any affiliate Company, XE PRIME VENTURES LTD in Cayman Islands, AN All New Investments BY LLC in Belarus and AN All New Investments (VA) Ltd in Vanuatu to buy or sell any securities or other financial instruments in this or in in any other jurisdiction in which such solicitation or offer would be unlawful under the securities laws of such jurisdiction. LegacyFX and A.N. ALLNEW INVESTMENTS LIMITED in Cyprus or any affiliate Company, XE PRIME VENTURES LTD in Cayman Islands, AN All New Investments BY LLC in Belarus and AN All New Investments (VA) Ltd in Vanuatu are not liable for any possible claim for damages arising from any decision you make based on information or other Content made available to you through the website, but investors themselves assume the sole responsibility of evaluating the merits and risks associated with the use of any information or other Article/ Information on the website before making any decisions based on such information or other Article.
---
Follow us on Telegram
Stay updated of all the news
Editors' Picks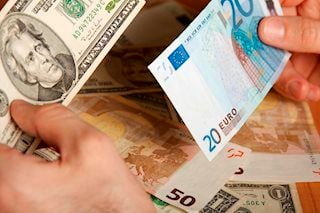 EUR/USD has lost its traction and declined below 1.0900 in the American session on Friday. Quarter-end flows seem to be allowing the US Dollar find some demand but the risk-positive market environment seems to be limiting the pair's downside ahead of the weekend.
EUR/USD News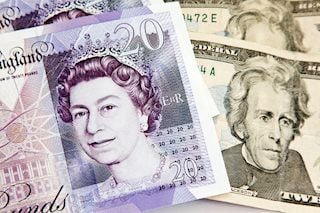 GBP/USD has edged lower after having tested 1.2400 earlier in the day but remains on track to end the third straight week in positive territory. The upbeat mood remains intact after soft PCE inflation data from the US, making it difficult for the US Dollar to continue to gather strength.
GBP/USD News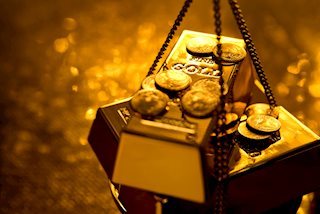 Gold price has returned to the $1,980 area following a spike above $1,987 with the initial reaction to lower-than-expected PCE inflation figures from the US. Meanwhile, the benchmark 10-year US Treasury bond yield stays in the red near 3.5%, providing support to XAU/USD.
Gold News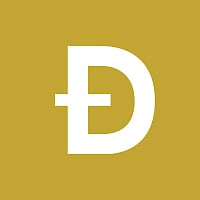 Dogecoin price has been in a tight range bound movement since November 22. The recent recovery above the range low looks promising and hints at an explosive move for next week.
Read more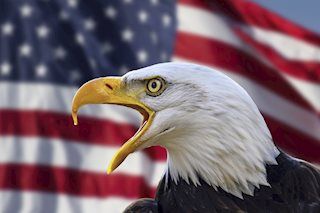 With the banking turmoil receding, market participants will turn their attention back to economic releases. The spotlight will fall on the US employment report.
Read more
RECOMMENDED LESSONS
Discover how to make money in forex is easy if you know how the bankers trade!
In the fast moving world of currency markets, it is extremely important for new traders to know the list of important forex news...
Chart patterns are one of the most effective trading tools for a trader. They are pure price-action, and form on the basis of underlying buying and...
The forex industry is recently seeing more and more scams. Here are 7 ways to avoid losing your money in such scams: Forex scams are becoming frequent. Michael Greenberg reports on luxurious expenses, including a submarine bought from the money taken from forex traders. Here's another report of a forex fraud. So, how can we avoid falling in such forex scams?
Trading is exciting. Trading is hard. Trading is extremely hard. Some say that it takes more than 10,000 hours to master. Others believe that trading is the way to quick riches. They might be both wrong. What is important to know that no matter how experienced you are, mistakes will be part of the trading process.
---