Correlation of Forex with Gold and Oil
Today I would like to share some information on the correlation of the currencies and some of the commodities.
How Gold Affects AUD/USD and USD/CHF
Before we get in the detail relationship between the currencies and gold, let's first note that the U.S. dollar and gold don't quite match very well. Usually, when the dollar moves up, the gold mostly falls and vice-versa.
The main logic here is that during times of economic unrest, investors tend to dump the USD in favour of gold because gold consider as safe heaven.
Currencies are moved by many factors, including supply and demand, politics, interest rates, speculation, and economic growth. More specifically, since economic growth and exports are directly related to a country's domestic industry, it is natural for some currencies to be heavily correlated with commodity prices.
Gold's positive correlation with AUD/USD
Currently, Australia is the third largest gold producer in the world, sailing out about $5 billion worth of the yellow treasure every year! The gold price and AUD/USD have a strong correlation historically. This stable relationship remains as Australia is the world's second-largest gold producing country after China, and the reason why the Aussie is known as a "commodity currency"
Gold has a positive correlation with AUD/USD.
When gold goes up, AUD/USD goes up. When gold goes down, AUD/USD goes down.
Historically, AUD/USD has had a whopping 80% correlation to the price of gold!
Pair Trading: The Gold and AUD Trading Strategy
Pairs trading is a popular strategy during periods of low volatility. With a tight correlation between gold and the Aussie, there is a opportunity of a Pair Trading Strategy. Pair Trading refers to simultaneously buying an asset and selling a related asset at the same time. A strategy to reduce some of a trader's directional risk is Pair Trading. Pair trading extends time duration and reduces trade risk but doesn't necessarily mean higher probability profit. If the relationship in the pair breaks down, then there may be trading opportunities. If the correlation breaks because the gold price rallies and the Aussie doesn't follow along, Pair Trading Strategy offers trading opportunities. This divergence can be exploited by shorting gold (the strongest instrument) and while simultaneously going long on the AUD/USD. Once the value of both the gold and Aussie revert to the statistical mean, a profit will be made.
The Advantage of Going Long on AUDUSD than Buying Directly Gold
In a long-term basis, the Aussie follows similar price patterns to the gold price. Many traders and investors even prefer to go long on AUDUSD than buy directly gold contracts and there is a good reason for that. Gold is not offering any interest rate. Moreover, if you go long on a Gold contract you will be forced to pay an overnight rate (negative swap value). On the other hand, the Aussie against the US Dollar offers positive swap value, and that means it pays you an overnight rate. For long tern trade this may be advantage.
Other Australian Dollar Correlations
During the past two decades, the correlation between copper and AUD is more than 70%
The Aussie is also correlated to Silver and other Commodities
The Aussie is also highly correlated to the New Zeeland Dollar (more than 90%)
Gold's positive correlation with CHF
Switzerland's currency, the Swiss franc, also has a strong link with gold.
The reason why the Swiss franc (CHF) moves along with gold is because more than 25% of Switzerland's money is backed by gold reserves.
When gold goes up, CHF goes up. When gold goes down, CHF goes down.

Oil and the CAD and YEN
Oil is one of the world's necessities. At least for now, most people in developed countries cannot live without it. As a net oil exporter, Canada is severely hurt by declines in the price of oil, while Japan is a major net oil importer tends to benefit from oil declines. Therefore, the fluctuation in oil prices have impact on both CAD and JPY
When Oil goes up CAD goes up and YEN goes down and vice versa!
On a day-to-day basis, the correlation between oil and the Canadian dollar may break, but over the long term it has been strong, because the value of the Canadian dollar has good reason to be sensitive to the price of oil. Canada is the firth-largest producer of crude oil in the world. The size of Canada's oil reserves is third in the world.
The relationship between gold, oil and major currencies may help trades and investors to trade with different strategies or hedge their portfolio. Slightly delayed correlations of these movements on the currency and commodity markets sometimes provide traders with good opportunities to anticipate a larger movement.
I strongly believe that with good knowledge on correlations of different instruments one can have more good edge on risk management. Fx is huge market and it's always good to learn and know new stuff.
Trading is all about emotions and better risk management. Once you understand this concept then will be easy for you to take losses and trade like a professional trader.

Good Luck with your trading and investing!
All information on this website and hosted events are only for educational purposes and are not intended to provide financial advice. Any statements about profits or income, expressed or implied, do not represent a guarantee. Your actual trading may result in losses as no trading system is guaranteed. You accept full responsibilities for your own actions, trades, profit or loss, and agree to hold the Master Trading Strategies team and any authorized distributors of this information harmless in any and all ways. Past performance of a security, market, sector or any other financial product does not guarantee future results. All investments involve risks including losses that may exceed the principal invested. The use of this website constitutes acceptance of our user agreement.
Education feed
---
Editors' Picks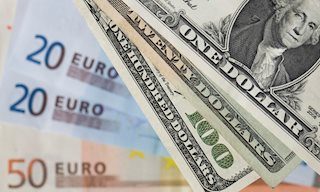 EUR/USD is trading closer to 1.1750, paring its recovery from earlier in the day as the safe-haven dollar is bid. US Consumer Sentiment missed estimates with 72 points in September. The financial woes of China's Evergrande are weighing on sentiment.
EUR/USD News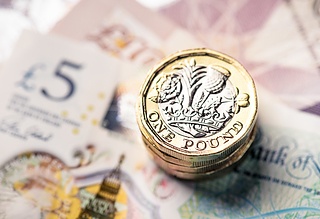 GBP/USD is on the back foot, trading under 1.38 after UK Retail Sales figures disappointed with -0.9% in August, worse than expected. Brexit uncertainty and dollar demand weighed on the pair earlier.
GBP/USD News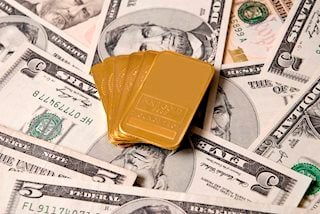 Gold struggled to preserve its intraday gains and dropped to the lower end of the daily trading range during the early North American session.
Gold News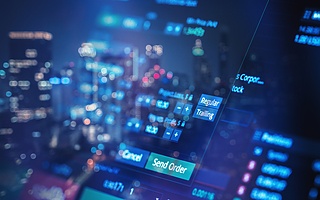 The latest development in the ongoing SEC vs. Ripple lawsuit is that documents are classified as privileged and blocked for public viewing. Though institutional investors are yet to take big bets on the altcoin in 2021, retail investors are actively trading in XRP.
Read more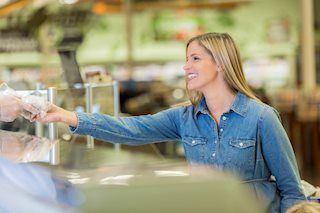 Consumer outlook expected to rebound to 72.2 in September. August's 70.2 was the lowest since December 2011. Inflation and Delta variant wearing on US optimism. Markets face negative dollar risk from fading consumer optimism.
Read more
RECOMMENDED LESSONS
Discover how to make money in forex is easy if you know how the bankers trade!
In the fast moving world of currency markets, it is extremely important for new traders to know the list of important forex news...
Chart patterns are one of the most effective trading tools for a trader. They are pure price-action, and form on the basis of underlying buying and...
The forex industry is recently seeing more and more scams. Here are 7 ways to avoid losing your money in such scams: Forex scams are becoming frequent. Michael Greenberg reports on luxurious expenses, including a submarine bought from the money taken from forex traders. Here's another report of a forex fraud. So, how can we avoid falling in such forex scams?
Trading is exciting. Trading is hard. Trading is extremely hard. Some say that it takes more than 10,000 hours to master. Others believe that trading is the way to quick riches. They might be both wrong. What is important to know that no matter how experienced you are, mistakes will be part of the trading process.
---