Chinese interventions and crackdowns: Is it wise to invest in the country?
Ever since the West started to engage with China in the 1980s, there have been questions over China's integration into the global economy. Optimists thought these questions had been answered after the country gained admittance to the World Trade Organisation in 2001. It was believed that China would play by the rules and reciprocate by opening its economy to other countries. But it has become increasingly apparent that to do business in China, you do it on Chinese terms — a form of capitalism strictly controlled by the Chinese Communist Party.
What industries have China clamped down on?
Tech
Alibaba's billionaire founder Jack Ma went missing last November, just ahead of the planned IPO of his financial services company, Ant Group. The IPO was pulled soon after he criticised the regulations surrounding China's banking system. Since Mr. Ma reappeared in January, he has been rather more subdued than before, suggesting that his wings have been clipped. Beijing went on to levy hefty fines on several high-profile Chinese tech companies, such as Tencent and Baidu, for various infringements including violating anti-monopoly rules.
And two days after the ride-sharing company DiDi Global Inc. went public on the New York Stock Exchange, the Cyberspace Administration of China (CAC) announced a data-security review of the company and accused DiDi of misusing its customers' personal information. It subsequently ordered the removal of DiDi from app stores, meaning the company couldn't sign up new customers and the stock slumped by around 25%.
Education
The Chinese authorities have been taking aim at companies involved in education, threatening to turn tutoring firms into non-profit organisations. They claimed this would reduce inequality in education by cutting the costs for parents unable to afford these services, but desperate for their children to have access to extra tuition. Some of the companies that would be impacted are US-listed, such as TAL Education, Gaotu Techedu, and New Oriental Education & Technology Group. Following the news, they saw their share prices slump 70%, 61% and 52%, respectively.
Online gaming
Economic Information Daily, an affiliate of the state-backed Xinhua newspaper, recently accused the online gaming sector of providing "spiritual opium" and "electronic drugs". The article also flagged "widespread gaming addiction" among children, which could "negatively impact their growth". Shares in Tencent, which also has a US listing, fell 11% in Hong Kong, wiping close to $60 billion off its market capitalisation. Other gaming companies such as NetEase and XD Inc. also took a hit. Tencent was quick to impose restrictions on children's accounts to avoid further harsh criticism.
There could be many parents in the West who wish their own governments would take such a stand to protect children from social media and gaming sites. And who can object to widening the availability of education, other than shareholders in a tuition company that has just been targeted? But there are suspicions that these crackdowns on Chinese companies relate to market access more than anything else, drawing attention to the Chinese authorities' involvement in what we understand to be public limited companies.
What does China's activity mean for owners of Chinese stocks?
Under Chinese law, foreigners aren't allowed to own shares in certain Chinese companies. In addition, the US listings of Chinese companies are not listings in the normal sense. When you buy a share of DiDi on the New York exchange, you're not buying a piece of DiDi. You're buying a bit of a Variable Interest Entity, or VIE, registered in the Caymans, which is contracted to the parent company. This is no secret as it's all there in the prospectus.
The VIE is great for Chinese companies as they receive capital in the form of foreign investment without surrendering any ownership of the company. Now it's even possible that this structure itself is illegal under Chinese law. But it's unlikely anyone would bother trying to fight that in court. So, China gets the money and keeps control: capitalism communist style.
Fears over state intervention
US and other non-Chinese investors have been happy with the arrangement as it has given them a means of profiting from growth in China's giant tech corporations. But now that investors have seen the effects of heavy-handed state intervention, many are getting nervous. It's not good news for Chinese companies either as they are being put off raising capital on Wall Street, and this is a big market.
In the first half of this year, 34 Chinese companies raised $12.4 billion listing in the US. This was very profitable for Wall Street's investment banks who made around $460 million in fees on the business. However, that business is now threatened. ByteDance, the owner of social media giant TikTok, has already postponed its proposed US IPO due to China's 'data security' concerns.
Risk to US listings
At the end of last year, Congress passed a law authorising the delisting of Chinese companies from US stock exchanges if they fail to meet US auditing standards for three years. China responded by saying that their own regulators would carry out all audits and submit their conclusions to US regulators. This was firmly rejected by the US Securities and Exchange Commission.
According to the US-China Economic and Security Review Commission, there are around 250 Chinese companies with a combined market capitalisation of over $2 trillion listed on US exchanges. None of these are open to US auditors. That should be a worry for investors, and it does raise concerns over how long these companies will be allowed to keep a US listing. This would also be a blow for Chinese companies wanting to list in the US. Not only do they benefit from foreign 'investment', but they also have access to the financial knowledge and expertise that is not currently available in China.
Is investing in Chinese companies a good idea?
There are currently no signs of any let-up in the regulatory crackdown from Beijing, despite the cost for investors. China's main stock market index, the Shanghai Composite, dropped 6% between the 22nd and 28th July. Losses on US-listed Chinese stocks in general are estimated to be in excess of $760 billion over the past five months.
Many people may prefer to avoid investing in Chinese companies altogether. Certainly, if you have any interest in confining yourself to ethical investing then you have good reason to give China a miss — the country's treatment of its own citizens, those of Hong Kong, Taiwan, Tibet, and the Uighurs is woeful. But it appears that the recent clampdowns have done nothing to put off large investment houses from extending their presence in China. BlackRock, Fidelity Investments, Amundi, Schroders, Goldman Sachs and J.P. Morgan are all looking to build asset management operations there.
This is understandable as the economic growth of the middle class brings enormous potential. However, if previous experience is anything to go by, once China has extracted the necessary knowledge and intellectual property from these banks and institutions, it will keep their customers and boot them out. Only time will tell.
Financial spread trading comes with a high risk of losing money rapidly due to leverage. You should consider whether you can afford to take the high risk of losing your money.
Education feed
---
Editors' Picks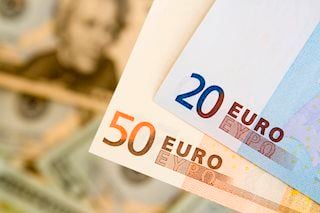 EUR/USD is trading under 1.16 after US Retail Sales smashed estimates with 0.7% in September. Treasury yields are rising. The risk-on mood continues to underpin the pair, as the ECB policymaker Wunsch dismisses inflation concerns.
EUR/USD News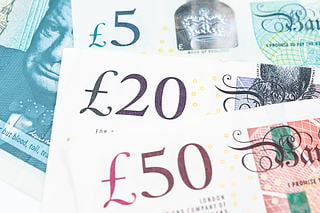 GBP/USD has pared some of its gains after US Retail Sales beat estimates, with the core group hitting 0.8% last month. Earlier, investors shrugged off dovish comments from two BOE members.
GBP/USD News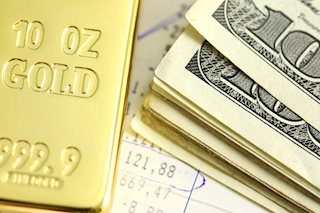 Gold started the last day of the week on the back foot and extended its slide to a fresh daily low of $1,770 in the early trading hours of the American session pressured by the dollar's resilience and surging US Treasury bond yields.
Gold News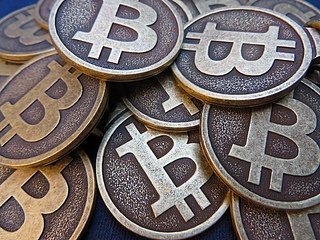 Bitcoin price favors bulls reaching $60,000 by the end of this week and onwards to new all-time highs by the end of next week. Ethereum price broke a bearish top line and could hit new all-time highs by next week in tandem with Bitcoin.
Read more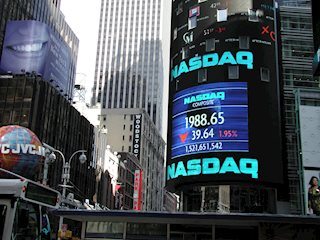 Tesla's (TSLA) stock price has finally pushed higher in a series of steady and sure moves. We had nearly given up on our bullish call with Tesla stock as it kept struggling around the $800 level.
Read more
RECOMMENDED LESSONS
Discover how to make money in forex is easy if you know how the bankers trade!
In the fast moving world of currency markets, it is extremely important for new traders to know the list of important forex news...
Chart patterns are one of the most effective trading tools for a trader. They are pure price-action, and form on the basis of underlying buying and...
The forex industry is recently seeing more and more scams. Here are 7 ways to avoid losing your money in such scams: Forex scams are becoming frequent. Michael Greenberg reports on luxurious expenses, including a submarine bought from the money taken from forex traders. Here's another report of a forex fraud. So, how can we avoid falling in such forex scams?
Trading is exciting. Trading is hard. Trading is extremely hard. Some say that it takes more than 10,000 hours to master. Others believe that trading is the way to quick riches. They might be both wrong. What is important to know that no matter how experienced you are, mistakes will be part of the trading process.
---