Activist investing is changing
As you may imagine, activist investing, just like any activism, is about campaigning for change. This can be by an individual, a group of investors, or an organisation building a significant stake in a public company. Their shareholding gives them a voice to influence how the company is run, usually by getting seats on the board of directors. Then the activist investor can use their boardroom presence to push for change or apply pressure on the target company to follow through on specific commitments.
Activist investors claim to be acting in shareholders' interests, often with the aim of throwing out senior executives that they view as overpaid, lazy or both. Often, they put pressure on cash-rich companies to use these funds constructively or return their riches to shareholders.
Big money activist investors
There are many famous activist investors, particularly from the US. These include Bill Ackman of Pershing Square, Daniel Loeb, David Einhorn, Carl Icahn, Paul Singer and, early in his career, Warren Buffett. The reason that these individuals are so well known is due to the success they have had in their activism, and the money they've made from it.
Carl Icahn has been a major presence on Wall Street for over forty years, having started his own venture in the 1960s. Famously, he was involved in an attempt to wrestle control of RJR Nabisco from its board in the late 1990s when he built up a 7.3% shareholding in the tobacco and food conglomerate. His aim was to extract more value for shareholders by forcing a breakup of the company. Although he failed in this aim, he made an overall profit of around $100 million on his investment.
Sometimes investors look to profit from perceived management failures by shorting the stock. This was the case with Bill Ackman when he carried out a very public attack on Herbalife, the maker and supplier of nutritional supplements. In 2012, Mr. Ackman claimed that Herbalife's business model was nothing more than a high-value pyramid scheme and that its stock price would eventually crash to zero. He took out a large short position on Herbalife using his investors' funds, and initially the bet played off. The company's stock slumped by 20% in just three days after he made his intentions clear, but it quickly recovered. Then things got personal as Carl Icahn took the other side of the trade, adding to his holding in Herbalife until he held 26% of the company. The two were then involved in a public spat on CNBC with personal insults thrown by both individuals.
Ultimately it was Carl Icahn, the grizzled Wall Street veteran, who triumphed, making an estimated $1 billion on his Herbalife holding. Bill Ackman is estimated to have dropped a similar amount on his position which he finally exited after five years. Herbalife is still in business and its shares are still quoted on the New York Stock Exchange.
Activist intervention
As we've seen, the general definition of activist investing is where a fund buys a significant amount of a company's stock to pressure management into making specific changes to the enterprise. This usually means changes that should increase the company's share price or benefit the activist directly. But recently we've seen a different type of activist investor.
Back in June this year, a small hedge fund called Engine No.1 won three out of the twelve seats on the main board of oil giant Exxon Mobil. This may not sound particularly unusual but it was an astonishing triumph for the fund, and a stunning blow for the oil major. Rather than pushing the chief executive to pay out dividends, or sack ineffective directors, the prime purpose of the new board members is to force the company to adjust its business strategy to match global efforts to combat climate change.
The move follows criticism of Exxon which has been accused of lagging other oil majors in its response to environmental concerns. While rivals have scaled back their investments in fossil fuels, Exxon planned to increase spending to boost its output and take advantage of its expectation of increased demand growth in oil and gas for years to come.
Attitudes are changing
Now it has often been said that you can do the right thing and divest yourself of shares in companies that aren't socially responsible, but such actions change nothing in reality. The argument is that there will always be investors out there who are more than happy to buy up the stock of companies, no matter how cavalier their attitude to the environment and other global issues. But this could be changing.
Larry Fink, the CEO of BlackRock, the world's largest investment manager, wrote that: "The evidence on climate risk is compelling investors to reassess core assumptions about modern finance", with BlackRock "literally talking about selling assets so we don't get caught up in the damage when it hits." Just in case anyone thought Mr. Fink was all mouth and trousers, BlackRock, which is Exxon Mobil's second-largest shareholder, voted for three of Engine No.1's new activist board members. Large conglomerates must really watch their step going forward, and that means investors must stay on their toes as well.
Financial spread trading comes with a high risk of losing money rapidly due to leverage. You should consider whether you can afford to take the high risk of losing your money.
Education feed
---
Editors' Picks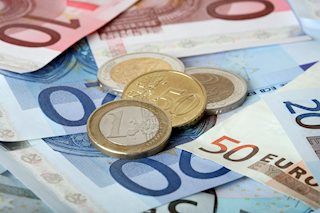 EUR/USD is trading close to 1.1650, recovering ground to clinch three-week highs. The pair cheers risk-on mood-led decline in the US dollar. Treasury yields pullback, as poor US industrial data tempers hawkish Fed's expectations. Focus on ECB and Fedspeak.
EUR/USD News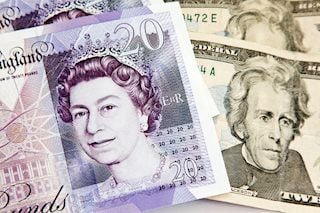 GBP/USD is advancing towards 1.3800, reaching the highest levels in five weeks. The greenback is losing ground amid a resurgent appetite for riskier assets. BOE's Bailey hinted at a rate hike to contain inflation. UK PM Johnson vowed to fix Brexit's N. Ireland Protocol.
GBP/USD News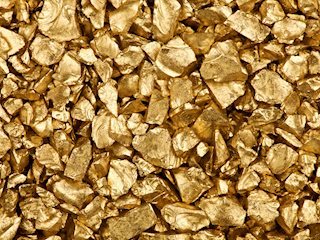 Gold prices lock in some fresh gains above $1,770 amid a recent pullback in the greenback. The US benchmark Treasury yields trade lower at 1.57% with 0.57% losses, which weigh on the greenback. A lower USD valuation enhances the appeal of the precious metal for the other currencies holders.
Gold News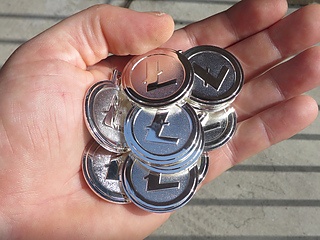 Litecoin price is on the penultimate leg of a technical formation that will catalyze a quick bull rally. LTC needs to clear one critical hurdle to kick-start a run-up to levels last seen more than a month ago. Litecoin price has been on a slow but steady uptrend since Oct 13.
Read more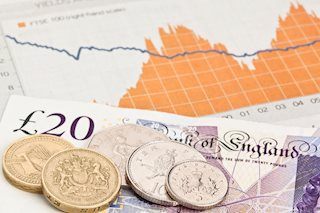 Netflix stock falls nearly 1% on Friday ahead of earnings. NFLX releases earnings on Tuesday, October 19, after the close. Netflix stock has been boosted by the success of Squid Game.
Read more
RECOMMENDED LESSONS
Discover how to make money in forex is easy if you know how the bankers trade!
In the fast moving world of currency markets, it is extremely important for new traders to know the list of important forex news...
Chart patterns are one of the most effective trading tools for a trader. They are pure price-action, and form on the basis of underlying buying and...
The forex industry is recently seeing more and more scams. Here are 7 ways to avoid losing your money in such scams: Forex scams are becoming frequent. Michael Greenberg reports on luxurious expenses, including a submarine bought from the money taken from forex traders. Here's another report of a forex fraud. So, how can we avoid falling in such forex scams?
Trading is exciting. Trading is hard. Trading is extremely hard. Some say that it takes more than 10,000 hours to master. Others believe that trading is the way to quick riches. They might be both wrong. What is important to know that no matter how experienced you are, mistakes will be part of the trading process.
---