Will the Upcoming Election in Italy Pose a Threat to the Euro?
Italy's upcoming general election, slated to be held next weekend on March 4th, has garnered far less market attention than its French or German counterparts had last year, and perhaps for good reason. The threat of an unexpected outcome in the Italian election with the potential to destabilize financial markets, most notably the euro currency, is considered significantly lower than there was last year in France and, to a lesser extent, Germany.
In addition, Italy's economy substantially trails those of Germany and France in terms of GDP, though it does currently stand as the third largest economy in the European Union and euro zone. The possibility still exists, however, that a surprise result could prompt heightened volatility for the euro, as well as for European equity markets. This is especially the case since two of the primary political parties/alliances vying for votes are generally known to be Eurosceptic, or opposed to the EU's perpetuation and expansion of power.
Closely tied to this Euroscepticism is the issue of immigration, which is the dominant theme of this Italian election. In recent years, hundreds of thousands of economic migrants and political refugees from Africa have migrated to Italy, making immigration a particularly heated topic among voters and politicians. Also taking center stage in the election will be Italy's massive public debt, and candidates' calls for policies that will increase the country's budget deficit even further.
The Contenders
Among the wide variety of parties and alliances in contention, the most probable frontrunners include a center-right coalition led by Former Prime Minister Silvio Berlusconi's Forza Italia party, as well as the Five-Star Movement, a populist, anti-establishment, and Eurosceptic party led by Luigi Di Maio. Notably, a member of Berlusconi's alliance is also populist and Eurosceptic – the right-wing party, Northern League, which is led by current member of the European Parliament, Matteo Salvini, who has been associated with France's far-right leader, Marine Le Pen. Finally, another major contender in the election is an alliance led by the center-left Democratic Party, which is headed by former Prime Minister Matteo Renzi, who notably resigned in 2016 after his constitutional reform initiative was rejected in a major referendum. The current Prime Minister of Italy, Paolo Gentiloni, is also a member of the Democratic Party.
Amid this complex web of contenders, the latest polls have suggested that Berlusconi's alliance, which includes both Forza Italia and the right-wing Northern League, has the best chance of winning an outright majority if any alliance is able to win such a majority. At the same time, however, the single party that is most likely to receive the greatest number of votes is the populist Five-Star Movement. Thus far, the Five-Star Movement has indicated that it is unwilling to consider a coalition with any of the other major parties, though that could very well change after the election, depending on the results.
Therefore, some of the possible combinations to form a future coalition government will likely include: Forza Italia + Northern League, the Democratic Party coalition, Forza Italia + Democratic Party, Forza Italia + Five-Star Movement, and Five Star Movement + Northern League.
Likely Euro Reactions
The most euro-friendly election outcome would likely be a government led by a coalition of the center-right Forza Italia and center-left Democratic Party, or just simply a Democratic Party alliance. Such coalitions would be substantially less Eurosceptic than other combinations. In contrast, a populist coalition combining the Five-Star Movement with the Northern League, though unlikely, would perhaps pose the greatest threat to the euro zone and its shared currency, as both parties are strongly Eurosceptic. But even the most probable election outcome, which would extend the current alliance between Forza Italia and Northern League, could also pose a threat to the euro, as it would place a right-wing party that is staunchly opposed to the EU and euro zone front and center in Italian/European politics.
As previously noted, though Italy's general election next weekend has not garnered a great deal of market attention compared to its earlier European counterparts, the potential effect of the election's outcome and aftermath on the euro should not be underestimated. Though the euro has remained well-supported in recent months, especially against a weak US dollar, any outcome of the Italian election that boosts the prominence of populist, Eurosceptic parties like the Five-Star Movement and/or Northern League, has the potential to place renewed and substantial pressure on the shared currency.
Investopedia does not provide individual or customized legal, tax, or investment services. Since each individual's situation is unique, a qualified professional should be consulted before making financial decisions. Investopedia makes no guarantees as to the accuracy, thoroughness or quality of the information, which is provided on an "AS-IS" and "AS AVAILABLE" basis at User's sole risk. The information and investment strategies provided by Investopedia are neither comprehensive nor appropriate for every individual. Some of the information is relevant only in Canada or the U.S., and may not be relevant to or compliant with the laws, regulations or other legal requirements of other countries. It is your responsibility to determine whether, how and to what extent your intended use of the information and services will be technically and legally possible in the areas of the world where you intend to use them. You are advised to verify any information before using it for any personal, financial or business purpose. In addition, the opinions and views expressed in any article on Investopedia are solely those of the author(s) of the article and do not reflect the opinions of Investopedia or its management. The website content and services may be modified at any time by us, without advance notice or reason, and Investopedia shall have no obligation to notify you of any corrections or changes to any website content. All content provided by Investopedia, including articles, charts, data, artwork, logos, graphics, photographs, animation, videos, website design and architecture, audio clips and environments (collectively the "Content"), is the property of Investopedia and is protected by national and international copyright laws. Apart from the licensed rights, website users may not reproduce, publish, translate, merge, sell, distribute, modify or create a derivative work of, the Content, or incorporate the Content in any database or other website, in whole or in part. Copyright © 2010 Investopedia US, a division of ValueClick, Inc. All Rights Reserved
Feed news
Join Telegram
---
Recommended Content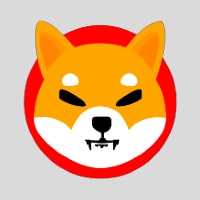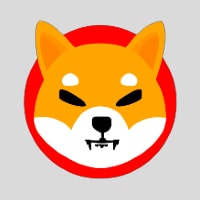 Shiba Inu price has been hovering around a significant barrier for roughly three months with virtually no momentum to move above it. This development might be primed for a strong move but the directional bias remains unknown.
Read more

Tap into our 20 years Forex trading experience and get ahead of the markets. Maximize our actionable content, be part of our community, and chat with our experts. Join FXStreet Premium today!
BECOME PREMIUM
---