The renewed focus on the Fed can dominate the FX market for months
Outlook:
We have to say it again: Fed chief Powell did not promise a rate cut in July or any other date. He stuck to the standard Fed script—upcoming Fed action depends on the data. Powell said "The case for somewhat more accommodative policy has strengthened."
The WSJ's Ip writes "Mr. Powell made a strong case for a rate cut without actually delivering one. Why not? Because while he sees growing risks to the economic outlook, especially from trade, they are so far just risks. The economy for now seems fine. Mr. Powell doesn't want to be panicked into cutting without more evidence those risks are actually materializing, which could come in a few weeks. While markets gave him the benefit of the doubt, they are still convinced a rate cut is coming, and could sell off sharply if Mr. Powell disappoints." Ip is now "chief economics commentator" but for years he was the WSJ's Fed watcher.
As Powell pointed out, so far the US data is okay, although business capital spending could be higher and manufacturing is a bit iffy. But jobs, wages and consumption are in fine fettle. The median GDP forecast for the year is the same 2.1%. Unemployment will likely fall below the full-employment level of about 4.4% to 3.6%. As for the inflation target being reduced from 1.8% to 1.5%, Powell said it's no big deal. It's an adjustment to current conditions and reflects that uncertainties around the outlook have increased.
One Fed member wanted to cut yesterday (Bullard). One Fed member would have hiked yesterday (George) Eight forecast no change in rates this year and eight see at least one cut will be needed. To be fair, the eight seeing no need for a change are open-minded. All the same, 8 of 17 wanting a cut is not even half…. But Powell said and we need to listen--the dots are inputs to the FOMC's decision-making process, not a forecast. The case for a cut is stronger but everyone agrees to wait and see.
The market thinks Powell lied, and it is true that there is a basic inconsistency in his statements. First, if the Fed is data dependent and the data is pretty good or at least okay, why is there any talk of a rate cut at all? Ah, to sustain and extend the current expansion. What is the threat to that? Uncertainties, aka "crosscurrents," about growth stumbling under the weight of the China trade war and the general global slowdown. Powell said even if the China trade issue gets resolved, the global slowdown remains a factor. So, that means the Fed is data dependent--on other people's data. Talk of a cut today depends on other people's data in the future. Is this a lame excuse? Yes, for a guy who claims to want to watch "real" data and not the junky stuff that drives mere crowd sentiment.
Is this the same as Draghi promising a robust ECB response to the rise in uncertainty that is driving data down? We thought Draghi was more convincing—conditions are bad and likely to get worse, and if they do, the ECB will respond with both barrels. Powell did not say US conditions lead to a need for stimulus—other people's conditions may lead it.
To the extent Powell is defying Trump and challenging him to fire him without true cause, making the Fed's policy decision dependent on other people's data is diabolically clever. Declining to cut rates because the economy doesn't call for it can never be used as "cause." We all know, or think we know, Trump wants a rate cut. He didn't get it but isn't throwing the usual temper tantrum, perhaps because the dollar fell. And as Powell said, there is little evidence that a rate cut will improve business real fixed investment. Companies already have access to plenty of capital.
Bloomberg is keeping the "Trump fires Powell" story alive. Both sides have checked out the law and have a position. Trump can fire Powell as chairman only for cause, but he might be able to demote him without making a federal case. Having said that, Trump is using the okay economy as a campaign issue and is readying Powell "as a scapegoat if there's any downturn before election day." Oh, no. Trump will act long before then. Unless conditions turn up... then he can claim he always picks the best people. The political analysis—not the economic one—dictates a rate cut at the July meeting.
So we are back where we started—the Fed cutting rates at end-July. Powell's show yesterday looked like independence and common-sensical economics, but was really just a lot of hooey being thrown around to disguise that the Fed is going to do what Trump wants it to do. The crisis, if that's the word, will come if the US does really well over the next 6 weeks but the rest of the world slumps more. Powell has plowed the field—the Fed is data dependent on other people's data--and it will be justification for a cut, but history may not look kindly on it as a reflection of political interference in the supposedly independent Fed. Long-term confidence in the US as safe-haven will take a hit.
We don't know if Bloomberg is right, but according to Bloomberg reporter Jacobs, Trump said only yesterday to unnamed confidants he believes he has the authority to replace Powell. According to poundsterlingalive.com, this is the central reason for selling pressure on the dollar. The website interviews real traders, so we need to pay attention. The dollar is soft because traders are "having to seriously contend with the prospect of managerial instability at one of the world's most important financial institutions." And Bloomberg is not alone. Thompson Reuters sees it, too. The thing is—firing Powell is not imminent, unless you consider end-July imminent. Let's say Powell delivers the cut in July but retreats from a second one in September. He would presumably get fired then. The CME probability of that second cut on September 18 is 60.3%.
The Fed's new definition of data dependence leaves us at somewhat of a loss as to how to view upcoming data. Today we get the usual jobless claims, the current account, and the Philly Fed survey. None of these will move the Board, except maybe the Philly Fed.
This new or renewed focus on the Fed can dominate the FX market for months, with other data being seen only in its light. That implies the dollar is sliding off its throne. What can restore it might be war or some other crisis that brings back the desire for a safe haven—not that the US is safe anymore, not with the Mismanager-in-Chief. We are not ready to declare a dollar rout just yet, but it seems likely.
Fun Tidbit: The NYT reports Deutsche Bank is under federal investigation for financial crimes including money laundering and some transactions linked to Trump son-in-law Jared Kushner. Deutsche Bank has a whistle-blower profiled on TV recently.
Tidbit: We really like charts and tables and we especially like Statistica's "infographics." Here is a selection of survey data that shows British Tories are willing to cut off their noses to spite their faces. Some of the Statistica report: "Unfathomably, a YouGov poll found that 63 percent of Conservative Party members would rather Brexit took place, even if it resulted in Scotland leaving the United Kingdom. Similarly, 59 percent would still prefer to secure Brexit if it resulted in Northern Ireland leaving the Union.
"The poll's findings do not stop there - 61 percent of the 892 party members surveyed would still prefer to have Brexit even if it caused significant damage to the UK's economy while 54 percent would accept a divorce with Europe if it destroyed the party. The Tories are dedicated to keeping Jeremy Corbyn out of No. 10 though and a 51 percent majority would not accept Brexit in order to stop him becoming prime minister."
The author of this piece, Niall McCarthy, rejoices in the title "data journalist." Boy, do we need more of them.
---
This is an excerpt from "The Rockefeller Morning Briefing," which is far larger (about 10 pages). The Briefing has been published every day for over 25 years and represents experienced analysis and insight. The report offers deep background and is not intended to guide FX trading. Rockefeller produces other reports (in spot and futures) for trading purposes.
To get a free trial, please write to ber@rts-forex.com and you will be added to the mailing list..
This morning FX briefing is an information service, not a trading system. All trade recommendations are included in the afternoon report.
Analysis feed
---
Latest Forex Analysis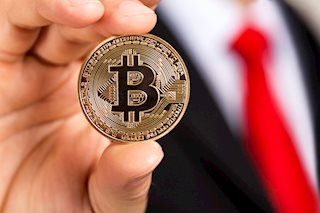 Today the price of Bitcoin fell and the price is now headed toward the 7,310.00 support used as a resistance zone on the week of the 3rd September 2018.
Read more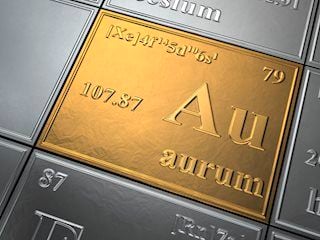 The XAU/USD pair gained traction on Wednesday and rose toward the upper-limit of its two-week-old range near the critical $1,500 handle supported by risk-off flows.
Gold News
---