Smart wearables and jewelry is the new frontier of the trillion-dollar wellness market
Overall, the management consultant McKinsey estimates the global wellness market at more than $1.5 trillion, with annual growth of 10 percent. McKinsey further elaborates that consumers are buying from these six categories of wellness, notably, health, fitness, nutrition, style, sleep, and mindfulness. One of the fastest growing niches of this market is the smart wearable tech. Wellness and fitness trackers have been around for years and have reached promising levels of market penetration. The global fitness tracker market is projected to grow to $114.36 billion in 2028 at a compound annual growth rate (CAGR) of 18.9% during the projected period of 2022-2028.
During the first quarter of 2022 the market faced its first crunch, declining 3.0% year over year, according to new data from the International Data Corporation (IDC). The decline is likely due to tech and digitalization fatigue, as consumers bounce back from Covid and resume more traditional forms of interacting, and entertaining. High prices due to supply chain bottlenecks also played a role. Demand for these devices be it bracelets, rings or necklaces are particularly popular among younger adults, working-class population and women who use these devices to track and monitor their wellness and fitness level, heart rate, calories intakes, sleep quality, steps taken and breathing. These devices connect to smart phones and through their sensors systematize data collection to provide wellness and lifestyle analytics and coaching. In 2020 1 in 5 American used a fitness smart device regularly, and in 2022 7 out of 10 Americans are willing to wear a tracker if it could lead to a discount on their health insurance provider.
The new smart jewelry frontier
One segment of the smart wearable that is receiving significant investors interest and rapid user adoptions is the smart ring. This is happening because the technology is becoming more mature, their analytics more reliable and rings are perceived as more fashionable options that their competitors' wearable bands. We believe that this is going to become the leading segment of wellness wearables over the next five years. The Oura Ring 3, the fashionable wearable ring produced by the Finnish company (Oura Health Oy), is the market leader with over a 1 million fans and users. This wearable is very interesting as it focuses on tracking your sleep quality. What in our opinion it does best, is measuring both your body temperature and heart rate variability, while also providing qualitative analysis on your sleep through assessment of movement, breathing frequency, and sleep's depth. Through these functions you can track your readiness, recovery, and overall resilience. As the market gets more crowded Oura recently hired a new experienced CEO to take the company public. Oura raised a Series C 100 million round in April 2022 at a valuation of $ 2.5 billion. To date the company has raised $148.3 million according to TechCrunch.
The trend-setters
A few stylish smart rings are coming to market promising to change the fitness and the wellness market. Unsurprisingly, none of these early trend-setters come from the large corporations such as Apple, Google and Amazon, but rather from start-ups from the US and the EU who are re-imagining the way we collect data to improve our wellness and fitness. Some of them aim to become a cheaper option than the Oura ring given its high price tag of $300 Gen3 model and a $5.99 monthly subscription which starts in October. Among the ones with the most potential, we find Movano, the publicly traded company that raised $ 50 million via its Nasdaq IPO in March 2021. With a price tag of $50 and women focus market, it is likely a successful player in the smart ring market. It should become commercially available in late 2022. For the AI wizards, Circular Ring aims to empower individuals to improve lifestyle performance for lasting impact. This is all done with support from an AI embedded coach. Finally for the exercise enthusiast, Arcx aims to improve your physical performance by providing you with a one stop shop solution for readiness, performance, and physical excellence. As we start moving away from screen dependent wearable devices, startups will bring to market new devices to help people improve their wellness, fitness, and longevity. These rings are the go to place for leading biohackers and longevity gurus which believe humans can extend their life-span.
This is wellness not healthcare
It is important to note that none of these ring trackers are medical devices and they are not meant to cure, treat, or prevent diseases. What they do instead is aim to raise your awareness as it relates to your lifestyle, and health which should improve your relationship with your health care provider and insurance. These devices should never be seen as the replacement of professional medical advice, but rather as coaching support that could enhance your understanding of your lifestyle and help you take action to improve your overall health.
Final thoughts
While smart rings go beyond health and wellness tracking and can replace your credit card or cash for payments and or can be used as a phone or music device, the segment that promises the biggest growth is in the wellness and fitness space. The wellness rings have huge potential to outmatch smartwatches as they have longer battery lives, they are fashionable and more affordable. If these devices can tackle privacy and security concerns, as the technology becomes more mature, we should expect more IPOs, and large investment rounds to crack the market for longevity.
The information provided by Empower Capital is for general information purposes to foster the dialogue and the discussed topics. All the information on these articles are provided in good faith. However we make no representation or warranty of any kind, expressed or implied regarding the validity, adequacy, accuracy, completeness, and reliability of any information provided.
---
Follow us on Telegram
Stay updated of all the news
Recommended Content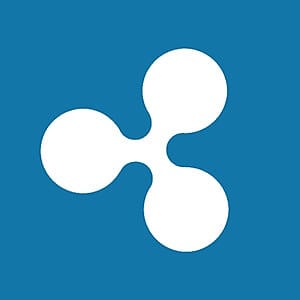 XRP price made a decent recovery in the month of May, fueled by Ripple's chances of winning the lawsuit it is facing against the Security and Exchange Commission (SEC). The cryptocurrency has amassed a huge base of supporters, which might potentially expand further regardless of the outcome.
Read more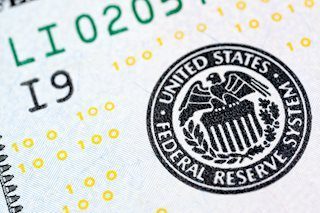 Even though equity market investors had, for the most part, looked through the debt ceiling drama, US stocks still rallied in relief rally fashion as investors revelled after perhaps one of the most significant economic downside risks of the year had been skirted.
Read more
---