Markets await FOMC rate decision
Notes/Observations
- Market took Draghi Sintra speech as a U-turn compared to the June ECB meeting with the question being how much of stimulus to come...
- OPEC+ choses date to discuss output in Vienna on July 1-2nd which resolved a month long dispute (Note: changed from late June)
- Focus turns to FOMC rate decision
Asia:
- Japan May Trade Balance misses expectations as exports registered its 6th consecutive decline and largest decline since Jan (Trade: -¥0.97T v -¥1.205Te; Exports Y/Y: -7.8% v -8.2%e; Imports Y/Y: -1.5% v +1.0%e
- Japan MOF Asakawa (Japan's top currency official): Widely understood among G7 and G20 that BoJ's easy policy was aimed at beating deflation and not at manipulating currency
- PBoC and the Securities regulator's (CSRC) said to have met Banks and Securities companies for interbank liquidity
Europe/Mideast:
- ECB policy makers said to be divided on next step with rate cut, guidance change and further QE all as options
- UK Conservatives announced results of 2nd leadership ballots (total 313 votes; 33+ needed to move on). Boris Johnson 126 votes; Michael Gove 41 votes; Jeremy Hunt 46 votes; Rory Stewart 37 Votes; Sajid Javid 33 Votes with Dominic Raab being eliminated (30 Votes)
- Labour's Corbyn (opposition) expected to back Labour move to change its Brexit policy and support second referendum in all circumstances
Americas:
- President Trump asked White House lawyers on options for removing Fed Chair Powell, they found removal would be very questionable. (Reminder: President Trump stated that "Let's see what Fed Chair Powell does tomorrow" (responding to question about report that White House looked at legality of demoting Powell)
- President Trump said to be considering sanctions on Turkey for buying S-400s from Russia
Energy:
- Weekly API Oil Inventories: Crude: -0.8M v +4.9M prior
- OPEC Secretariat proposed new OPEC+ meeting date of July 1st-2nd (Note: Changing date from June 25-26 requires OPEC consensus)
SPEAKERS/FIXED INCOME/FX/COMMODITIES/ERRATUM
Indices [Stoxx600 -0.2% at 383.9, FTSE -0.4% at 7416, DAX -0.1% at 12320, CAC-40 -0.2% at 5500, IBEX-35 -0.4% at , FTSE MIB 0% at 21216, SMI -0.6% at 9946, S&P 500 Futures -0.10%]
Market Focal Points/Key Themes: European Indices trade lower across the board consolidating after sharp gains yesterday, following a strong session in Asia and flat futures in the US. On the corporate front shares of Mulberry gains as the company still posted a profit despite pressures from the closures of House of Fraser stores; Quartix gains following a trading update, while CYBG also gains after affirming its guidance and revealing longer term outlook at its Capial markets day. Shares of Saga continue to fall following its trading update, noting Tour Operations is being impacted by current political uncertainties; Berkly Group and Immonodiagnostic Systems also decline on earnings with Oriola another notable decliner after cutting cutting its outlook and announcing job cuts. In other news XXL gains following Altor stake raise, while International Consolidated Airlines declining after signing an LOI to acquire 200 aircraft from Boeing. Looking ahead notable earners include Winnebago, Fred's and Barnes and Noble.
Equities
- Consumer discretionary: Mulberry [MUL.UK] +4.7% (Earnings), SAGA [SAGA.UK] -12% (trading update), International Consolidated Airlines [IAG.UK] -5% (Airplane order), MQ Holdings [MQ.SE] -12% (earnings)
- Financials: Berkeley Group [BKG.UK] -1.9% (Earnings)
- Healthcare: Immniodisagnostic Systems [IDH.UK] -10% (Earnings), Oriola [OKDAV.FI] - 4% (Cuts outlook)
Speakers
- France Budget Min Darmanin stated that its budget deficit goals had not changed even with cuts in local taxes. Forecasted 2020 budget deficit around 2.0% of GDP and 2022 budget deficit at 1.2% of GDP
- Italy PM Conte said to warn EU on any divisive decision regarding debt procedure. Reiterated vow to respect EU rules but also wanted to change them to cope with crisis
- BOJ Etoh reiterated overall assessment that domestic economy was expanding moderately as a trend but uncertainties did exist
- Iran Atomic Energy Organization: Iran would not extend the 60-day deadline to withdraw from some key commitments under nuclear deal
- China Foreign Ministry spokesperson Lu Kang: US and China willing to have contact and dialogue on trade. Added that was possible to achieve a possible outcome on trade talks (reply to question)
- UAE official stated that OPEC needed to extend oil production cuts as inventories rise. OPEC still needed to set meeting date but early July period was likely
- OPEC Delegate: OPEC+ agreed to move meeting date to July 1-2nd period
Currencies/Fixed Income
- Markets in a pause mode following the dramatic decline in bond yields in Europe yesterday as Draghi opened the ECB forum in Sintra on a dovish note with the sentiment reverberating throughout the globe. Markets saw new all-time yield lows for 10-year bonds in Germany, Denmark, Netherlands, Austria, Finland, Sweden, France, Belgium, Slovakia, Ireland, Slovenia, Latvia, Spain, Portugal, Cyprus and Croatia
- Market took Draghi Sintra speech as a U-turn compared to the June ECB meeting. The ECB has joined the Fed and the question is how much easing there was there to come.
- EUR/USD steady around the 1.12 with USD/JPY at 102.45 area
Economic Data
- (DE) Germany May PPI M/M: -0.1% v +0.1%e; Y/Y: 1.9% v 2.1%e
- (SE) Sweden Jun Consumer Confidence: 93.8 v 92.7e; Manufacturing Confidence: 100.2 v 104.7e; Economic Tendency Survey: 98.1 v 99.5e
- (SE) Sweden May Unemployment Rate: 6.8% v 6.5%e; Unemployment Rate (Seasonally Adj): 6.4% v 6.2%e; Unemployment Rate Trend: 6.3% v 6.3% prior
- (ZA) South Africa May CPI M/M: 0.3% v 0.3%e; Y/Y: 4.5% v 4.4%e
- (ZA) South Africa May CPI Core M/M: 0.0% v 0.1%e; Y/Y: 4.1% v 4.2%e
- (EU) Euro Zone Apr Current Account: €20.9B v €24.7B prior
- (IT) Italy Apr Total Trade Balance: €2.9B v €4.6B prior; Trade Balance EU: €1.0B v €1.2B prior
- (PL) Poland May Employment M/M: -0.2% v 0.0%e; Y/Y: 2.7% v 2.9%e
- (PL) Poland May Average Gross Wages M/M: -2.5% v -2.9%e; Y/Y: 7.7% v 7.2%e
- (IT) Italy Apr Current Account Balance: €3.9B v €4.1B prior
- (UK) May CPI M/M: 0.3% v 0.3%e; Y/Y: 2.0% v 2.0%e; CPI Core Y/Y: 1.8% v 1.7%e; CPIH Y/Y: 1.9% v 1.9%e
- (UK) May RPI M/M: 0.3% v 0.2%e; Y/Y: 3.0% v 2.9%e; RPI-X (ex-mortgage interest payments) Y/Y: 3.0% v 2.9%e; Retail Price Index: # v 288.8e
- (UK) May PPI Input M/M: 0.0% v 0.2%e; Y/Y: 1.3% v 0.8%e
- (UK) May PPI Output M/M: 0.3% v 0.2%e; Y/Y: 1.8% v 1.8%e
- (UK) May PPI Output Core M/M: 0.1% v 0.1%e; Y/Y: 2.0% v 2.0%e
- (UK) Apr ONS House Price Index Y/Y: % v 1.3%e
- (HK) Hong Kong May Unemployment Rate: 2.8% v 2.8% prior
- (EU) Euro Zone Apr Construction Output M/M: % v -0.3% prior; Y/Y: % v 6.3% prior
**Fixed Income Issuance**
- (DK) Denmark sold total DKK2.44B in 2029 and 2039 DGB Bonds
Looking Ahead
- (UK) Conservative Party leadership 3rd ballot to narrow down candidates
- 05:30 (DE) Germany to sell €1.0B in 2.50% Aug 2046 Bunds
- 05:30 (PT) Portugal Debt Agency (IGCP) to sell €1.25-1.5B in 3-month and 12-month bills
- 05:30 (ZA) South Africa announces details of next bond auction (held on Tuesdays)
- 06:00 (UK) Jun CBI Industrial Trends Total Orders: -11e v -10 prior; Selling Prices: -3e v -1 prior
- 06:00 (PT) Portugal May PPI M/M: No est v 0.5% prior; Y/Y: No est v 1.9% prior
- 06:00 (SE) Sweden Central Bank (Riksbank) Jansson
- 06:00 (CZ) Czech Republic to sell bonds
- 06:00 (RU) Russia OFZ bonds auction
- (IL) Israel Jun 12-month CPI Forecast: No est v 1.3% prior
- 06:45 (US) Daily Libor Fixing
- 07:00 (US) MBA Mortgage Applications w/e Jun 14th: No est v +26.8% prior
- 07:00 (UK) Weekly PM May question time in House of Commons
- 08:00 (UK) Daily Baltic Dry Bulk Index
- 08:30 (CA) Canada May CPI M/M: 0.1%e v 0.4% prior; Y/Y: 2.1%e v 2.0% prior; Consumer Price Index: 136.2e v 136.0 prior; CPI Core- Median Y/Y: No est v 1.9% prior; CPI Core- Common Y/Y: No est v 1.8% prior; CPI Core- Trim Y/Y: No est v 2.0% prior
- 08:30 (CA) Canada May Teranet Bank House Price Index M/M: No est v 0.0% prior; Y/Y: No est v 1.2% prior; HPI: No est v 222.22 prior
- 08:30 (FR) ECB's Coeure (France) on panel at ECB forum
- 09:00 (BR) Brazil Jun CNI Industrial Confidence: No est v 56.5 prior
- 10:00 (EU) ECB chief Draghi closing remark at Sintra forum
- 10:30 (US) Weekly DOE Oil Inventories
- (UR) Ukraine Q1 Final GDP Q/Q: No est v 0.2% prelim; Y/Y: No est v 2.2% prelim
- (CO) Colombia May Consumer Confidence Index: -6.6e v -9.6 prior
- 14:00 (US) FOMC Interest Rate Decision: expected to leave Target range unchanged between 2.25-2.50%; expected to leave Interest Rate on Excess Reserves (IOER) unchanged at 2.35%
- 14:30 (US) Fed Chair Powell post rate decision press conference
- 15:00 (AR) Argentina Q1 GDP Q/Q: No est v -1.2% prior; Y/Y: -5.7%e v -6.2% prior
- 15:00 (AR) Argentina Q1 Unemployment Rate: No est v 9.1% prior
- 17:00 (BR) Brazil Central Bank (BCB) Interest Rate Decision: expected to leave the Selic Target Rate unchanged at 6.50%
All information provided by Trade The News (a product of Trade The News, Inc. "referred to as TTN hereafter") is for informational purposes only. Information provided is not meant as investment advice nor is it a recommendation to Buy or Sell securities. Although information is taken from sources deemed reliable, no guarantees or assurances can be made to the accuracy of any information provided. 1. Information can be inaccurate and/or incomplete 2. Information can be mistakenly re-released or be delayed, 3. Information may be incorrect, misread, misinterpreted or misunderstood 4. Human error is a business risk you are willing to assume 5. Technology can crash or be interrupted without notice 6. Trading decisions are the responsibility of traders, not those providing additional information. Trade The News is not liable (financial and/or non-financial) for any losses that may arise from any information provided by TTN. Trading securities involves a high degree of risk, and financial losses can and do occur on a regular basis and are part of the risk of trading and investing.
Feed news
---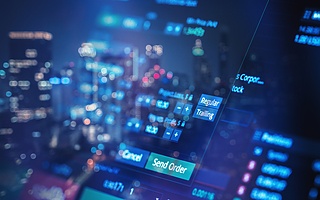 The latest development in the ongoing SEC vs. Ripple lawsuit is that documents are classified as privileged and blocked for public viewing. Though institutional investors are yet to take big bets on the altcoin in 2021, retail investors are actively trading in XRP.
Read more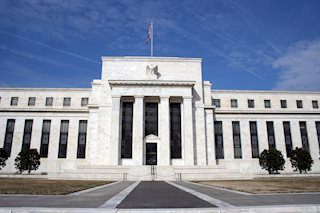 In terms of central bank meetings, the week ahead is one of the busiest. No fewer than 13 central banks hold policy meetings, divided between six major and seven emerging markets. While the significance of US monetary policy for the world makes the FOMC meeting a highlight.
Read more
---