Inverted yield curve doesn't necessarily signal recession
Outlook:
Markets like to drive themselves into a hysterical tizzy when records get broken, and never mind that both stock and bond market volumes are low even for the time of year. Hysteria breeds more hysteria. The inverted yield curve does not necessarily signal recession. The recent data does not signal deflation that justifies a round of rate cuts. All we really have is an unbearable amount of uncertainty kept alive by inappropriate rhetoric and lies that fuel volatility.
On the no-recession front, the last Atlanta Fed GDP forecast calls for 1.9% in Q3, and we get an update today. Not recession. The NY Fed has a lesser 1.58% for Q3, not great but not recession, either.
If we want to take some of the blame for global slowdown off the US, we can note that Germany is the one generating the scary numbers in Europe and while Germany doesn't have its own central bank, it does have the ability to take fiscal action. But no, Germany is principled and stubborn about refusing to run deficits even in the worst of times. Then there's China, whose data was not all that bad this week but heading downhill. We keep waiting for new initiatives from the Peoples Bank. Overnight the PBOC renewed a medium-term lending program, but this is not a fresh move.
Bottom line: no recession. No inflation (no deflation, either). The US may have provided a trigger for crisis in the form of the Trump tariffs and ridiculous statements, but the US is not to blame alone. We might even say the UK started the global economic downhill slide by screwing up Brexit, repeatedly, destroying confidence in the concept of the joint venture of market economies and democratic processes, a model originating in the 1800's in the UK and reaching a pinnacle, theoretically at least, in the Victorian era.
Still, markets are going overboard. You can never trust deductions about the future derived from the actions of a hysterical crowd. Or a manic one, for that matter, which is what we have had since the Trump stock market rally, running on the sugar high of tax cuts and deregulation. Now the deregulation points to making endangered species vulnerable to idiots again (let's go shoot an eagle). How the mighty have fallen. But that's the presidency, not the country.
Here's the problem: Why did the FX market discard the implications of the tariff suspension so darn fast? It was not only the yield tanking. It was because Trump lies. An analyst at the ultra-conservative American Enterprise Institute wrote in Bloomberg that "Trump's erratic behavior on trade creates an uncertain environment that discourages business investment." Moreover, he doesn't know what the hell he is doing. "... this protectionist president seems not to have adequate clarity on what is and is not in his—and the U.S. economy's—best interest."
AEI is as conservative as they come, sometimes sinking into neoconservatism. It's fairly unusual to see conservatives criticize a notionally Republican president, but then, Trump never was a real Republican, anyway. Real Republicans at least pretend to embrace fiscal sanity.
We wrote yesterday that maybe Trump withdrew some tariffs because the stock market responded so negatively. Gains and losses are like a TV show rating to him. He certainly never came up with Christmas shopping as an excuse to suspend temporarily, so unless the decision had something to do with the Chinese military massing on the Hong Kong border, the stock market was Trump's true target. It's a little funny that naming the higher cost of Christmas gifts under tariffs is an implicit acknowledgement that tariffs are paid by the consumer, not by China. Trump is counting on that little admission of his lie going unnoticed, which is really an insult to his base—he is assuming they are dimbulbs.
We continue to think it's too late to fix things now but that doesn't mean either that doom is upon us or that Trump has nothing else up his sleeve. An equally big question is for how long China keeps up its wait-and-see stance. Both parties are frozen in time like a stop-action movie. Dread is the ruling emotion while we await the next move from one or the other. But dread is not rational market analysis any more than the stock market is the economy.
Today we get both the New York Fed Empire survey and the Philadelphia Fed Business Outlook, both forecast by Bloomberg to fall and the Philly Fed to go negative. This is still sentiment, not activity. For activity, we need to watch retail sales, possibly a rise by 0.3% in July, less than 0.4% in June but still not recession. The WSJ notes "Amazon Prime Day probably helped the core number grow 0.5%." Then there's industrial production, a lousy 1.3% last time and likely sliding farther downhill.
The primary thing to know about Trump is that he lies. He has told well over 10,000 lies since taking office, and if they are not lies, they are misrepresentations. Here's the problem: it's likely Trump lies to himself, too. For all we know, he may really believe it's the Fed's fault we are getting these outcomes and a 50 bp rate cut would do the trick. If so, the next move is to fire the Fed, or some variation thereof. We can be pretty sure he is not going to sit back and wait. Trump is impatient as well as impulsive. So then the question becomes whether a 50 bp cut in the next 30 days will help or harm the big equity indices? If markets were rational, the downside of the political interference would be greater than the stimulus, but wait a minute—the market is not rational.
We see nothing here that harms the dollar.
---
This is an excerpt from "The Rockefeller Morning Briefing," which is far larger (about 10 pages). The Briefing has been published every day for over 25 years and represents experienced analysis and insight. The report offers deep background and is not intended to guide FX trading. Rockefeller produces other reports (in spot and futures) for trading purposes.
To get a free trial, please write to [email protected] and you will be added to the mailing list..
This morning FX briefing is an information service, not a trading system. All trade recommendations are included in the afternoon report.
Analysis feed
---
Latest Forex Analysis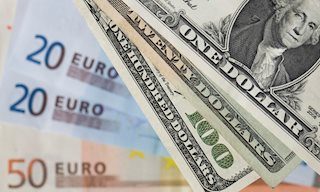 EUR/USD is trading above 1.13, the highest since mid-March. The ECB added €600 billion in fresh stimulus, more than expected. The bank's move joins German stimulus and hopes for a recovery.
EUR/USD News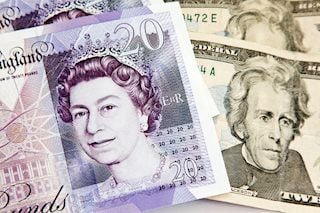 GBP/USD trades closer to 1.26, buoyed by USD dollar weakness stemming from a better market mood. US jobless claims have marginally disappointed yet other US figures are more upbeat. Markets are shrugging off concerns about a no-trade-deal Brexit.
GBP/USD News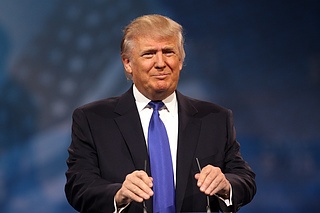 America is divided by demonstrations against racial discrimination that come on the backdrop of the coronavirus epidemic and attempts for a recovery. Will this or something else eventually affect markets? Valeria Bednarik, Joseph Trevisani, and Yohay Elam have a lively discussion about all these topics.
Read more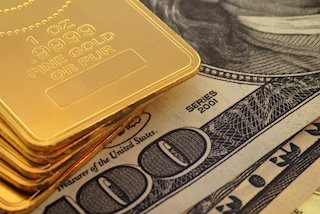 Gold added to its intraday gains and refreshed daily tops, around the $1718 region during the early North American session.
Gold News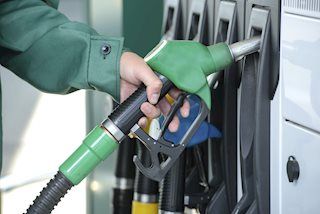 WTI (July futures on Nymex) is ranging in the familiar trading band near mid-36s so far this Thursday, having failed yet another upside attempts just shy of the 37 mark.
Oil News
---