Gold Weekly Forecast: There are some very interesting Fibonacci extensions from the 1980's
Gold has risen 10.74% in the month of July that is the biggest monthly increase since February 2016.
As the price is breaking all-time highs it's hard to say where the precious metal could end up.
Fundamental Backdrop - GDP data has been dire this week
There has been lots of data to digest this week and maybe the Fed's, non-committal tone was enough to put the breaks on gold for now. The Federal Reserve has stated they keep the rate of QE at the current levels. There could have been a small chance that they would have committed to a more aggressive stance. Gold pushes higher whenever the Fed announce any more stimulus and the fact they didn't could have been the reason some of the more recent moves have not been as bullish. There is also a good chance they are waiting for the White House to get their act together and announce the next round of fiscal stimulus. Last week there was talk of a deal being finalised by Monday but this never happened.
This week the market also got the information that GDP in the US and Germany took its worst hit since the second world war. The two economic giants are paramount to the success of the global economy and a drop of 32.9% for the US was not welcome news. This can only make the safe-haven status for gold shine even brighter than it ever has done. Those who are late to the party may get another chance to jump on the bandwagon if more stimulus is added and data remains this bleak.
Next week - Non-farm payrolls are back
The main event by far will be the Non-farm payroll report. The weekly jobs data in the US is hinting there has been no sign of a recovery just yet as the initial claims and continuing claims data keeps getting worse. That is not to say there have not been surprises in the past.
We will also hear from the Bank of England and the Reserve Bank of Australia. Neither is expected to move on rates but the BoE has been talking about negative interest rates recently and maybe that will be on the agenda once again.
To me, it's not a huge surprise that PMI's are on the up as they are measured in a rate of change basis. Expect more of the same from the US and some analyst will be ranting and raving about the increase but it should be ignored.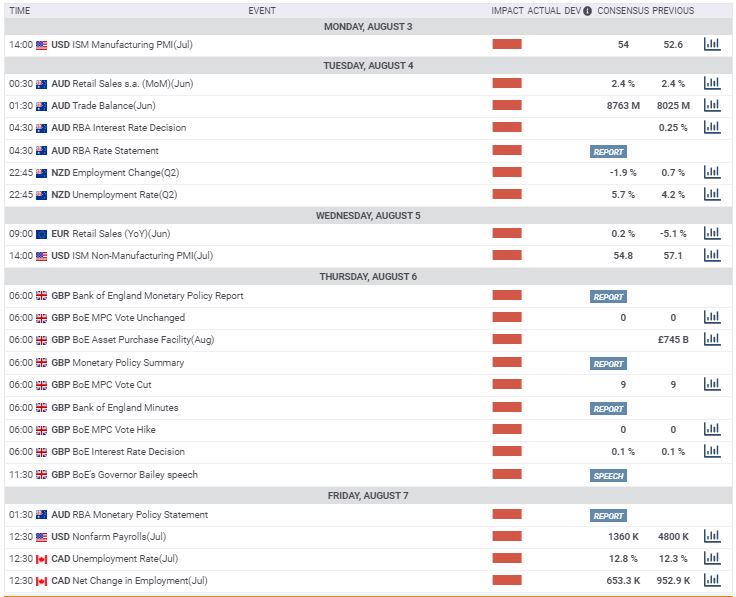 Gold monthly chart technical levels - Fibonacci forecast
Looking at the chart below it's is very hard to pick a top as we are in unchartered territory. As a technical analyst, I must use the tools I have been given and the Fibonacci extension tool worked like magic the last time this happened between January 1980 and the low of September 1999. The extensions projected to some key areas as you can see from the second chart. Looking at what could happen this time out the golden ratio of 161.8% is near USD 2500 per troy ounce. This may seem hard to fathom at the moment but it is a real possibility. Before that, the small matter of the USD 2000 per ounce psychological level has to be taken out first.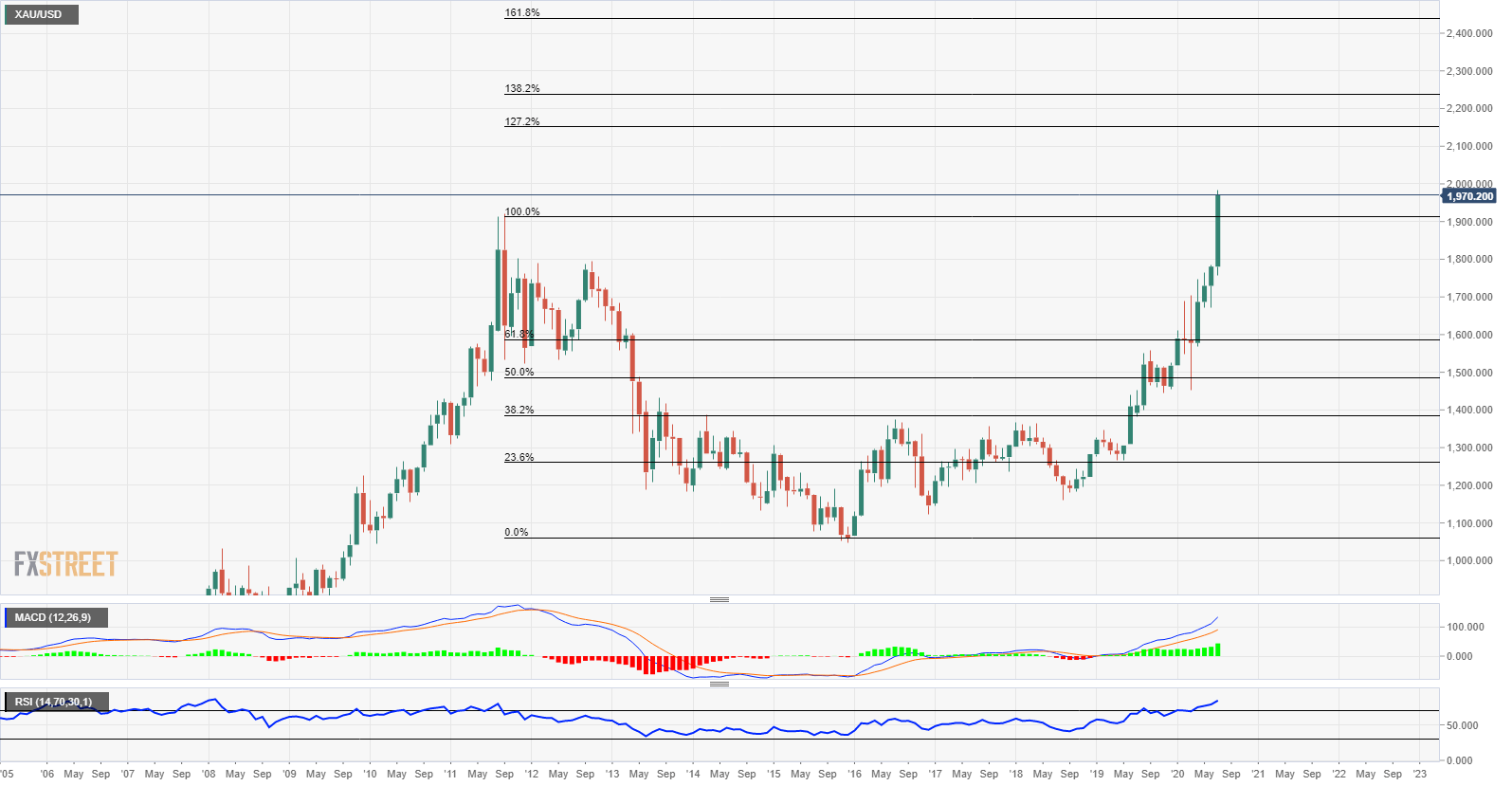 The power of Fibonacci.
Trader and investor sentiment - Why are you always bearish?
At the moment the price of gold is around USD 1970 per ounce (at the time of writing). This means that traders are not so bullish on the outlook of the precious metal. As a reminder, this was the same last week and the price pushed higher once again. Remember the trend is your friend and if the White House manage to get they act together another round of stimulus could be positive for the yellow metal.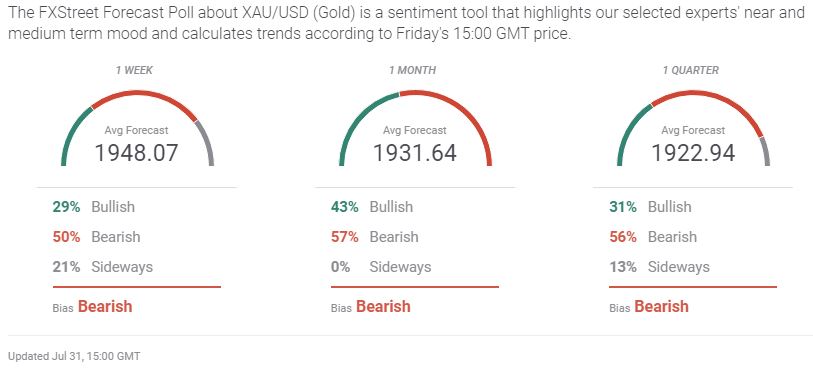 Additional links - HSBC, ANZ and last week's for reference
Gold gets the best of both US fiscal negotiations and potential stimulus agreement – HSBC
Gold: Consumers key to further rises toward $2,300 – ANZ
Last week's gold article by Rajan Dhall MSTA
All information and content on this website, from this website or from FX daily ltd. should be viewed as educational only. Although the author, FX daily ltd. and its contributors believe the information and contents to be accurate, we neither guarantee their accuracy nor assume any liability for errors. The concepts and methods introduced should be used to stimulate intelligent trading decisions. Any mention of profits should be considered hypothetical and may not reflect slippage, liquidity and fees in live trading. Unless otherwise stated, all illustrations are made with the benefit of hindsight. There is risk of loss as well as profit in trading. It should not be presumed that the methods presented on this website or from material obtained from this website in any manner will be profitable or that they will not result in losses. Past performance is not a guarantee of future results. It is the responsibility of each trader to determine their own financial suitability. FX daily ltd. cannot be held responsible for any direct or indirect loss incurred by applying any of the information obtained here. Futures, forex, equities and options trading contains substantial risk, is not for every trader, and only risk capital should be used. Any form of trading, including forex, options, hedging and spreads, contains risk. Past performance is not indicative of future FX daily ltd. are not Registered Financial Investment Advisors, securities brokers-dealers or brokers of the U.S. Securities and Exchange Commission or with any state securities regulatory authority OR UK FCA. We recommend consulting with a registered investment advisor, broker-dealer, and/or financial advisor. If you choose to invest, with or without seeking advice, then any consequences resulting from your investments are your sole responsibility FX daily ltd. does not assume responsibility for any profits or losses in any stocks, options, futures or trading strategy mentioned on the website, newsletter, online trading room or trading classes. All information should be taken as educational purposes only.
---
Follow us on Telegram
Stay updated of all the news
Recommended Content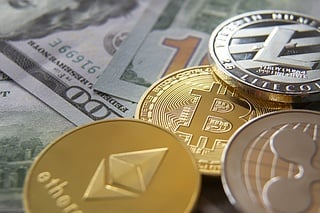 Polkadot price seems to be ending its downtrend after shedding 92.91% in the last two years from its all-time high of $55.09. In the last three days, DOT has inflated by 3.3%, breaching a declining trendline and confirming the potential start of an uptrend.
Read more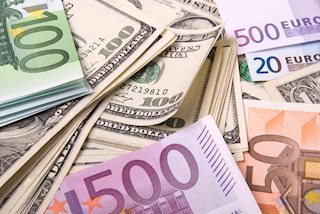 Dollar cruises higher, nonfarm payrolls on Friday will be crucial for this rally. Early indicators point to another solid month for the US labor market. Central bank decisions in Australia and New Zealand will also be in focus.
Read more
---